From Tiger Nut Drinks to Golfing and PaintBalling, Here's How Sophia's #AbujawithGoogleMaps Trip Went!
Hello BNers, this is your favourite #AbujawithGoogleMaps tourist, Sophia Mba, and I am back in Lagos. I had the opportunity to visit Nigeria's beautiful capital city, Abuja. This wasn't my first in Abuja. However, it was a whole new experience for me. It was like I had never been there before. Google Maps ensured that my stay was both exciting and educative.
My trip began on Thursday, May 30th, and ended on Saturday, June 1st. It was an epic journey for me, and I can't wait to share all the highlights from the trip. Please, put on your seat belts and join me on this roller coaster ride. ?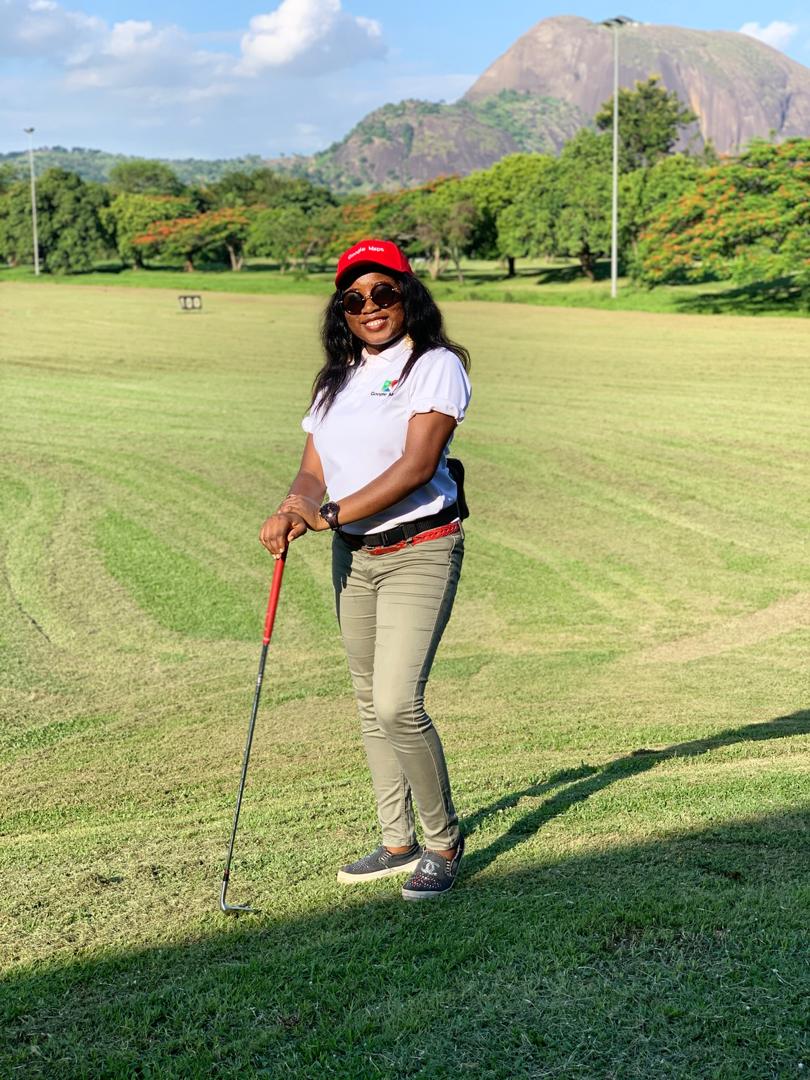 Day 1 (Thursday, May 30th, 2019)
My trip started with an unexpected delay at the airport. I was glad when the plane finally took off at 6:00 PM, and we arrived at the Nnamdi Azikiwe Airport at 7 PM. A contact person from SpacesPlaces Abuja was on ground to take me to the Summerset Continental Hotel in Abuja. The moment I walked into my room, a rush of cold air and yummy goodies welcomed me. I quickly settled in and went for dinner.
Day 2 (Friday, May 31st, 2019)
The aim of the tour was to explore the city of Abuja using Google Maps as my guide, and I did just that. I had 5 interesting places to visit, including The Millenium Park, Thought Pyramid Art Center, Ushafa Pottery Center, IBB Golf and Country Club and The Cube Cafe. Before I set out for the tour, I learned some really cool things I could do with my Google Maps app like:
When I need to go to a place with no known address, Google Maps can help me locate the address with the help of Plus Codes. They are free to use and are either long or short.
I can share my favourite locations with my family and friends using the app.
I can share my experience with other Google Maps users by writing a review.
I can become a Google Maps Local Guides and earn points for every review I share
I can search for places using the voice prompt (a microphone icon on the search page of Google Maps) just in case I can't type.
The first stop for me was the breakfast table, I had to fill up my energy tank.
First stop…Millennium Park
After a delicious breakfast, I set out for the first spot which was the Millenium Park located in Maitama, Abuja.
At the park, I met Othman Bello, a self-taught Historian and Tour Guide. He showed us around the park and told us how Abuja was named after a light-skinned man called Abdullahi. He also explained how the locals make their special tiger nut drink popularly known as Kunu Aya.
Next… Thought Pyramid Art Center
After enjoying the serene vibe of the park, I set out for the next location, The Thought Pyramid Art Center. Here, I was welcomed by a group of dancers who delivered an energetic and heartwarming performance.
A guide was available to show us some of Africa's best artworks and paintings.
I could not contain my excitement when I was told that I would be participating in a free form painting exercise. I couldn't wait to get my Picasso game on. I was asked to choose a Google Doodle to paint, and of course, because I love music, I chose the doodle for the 44th anniversary of the birth of hip hop.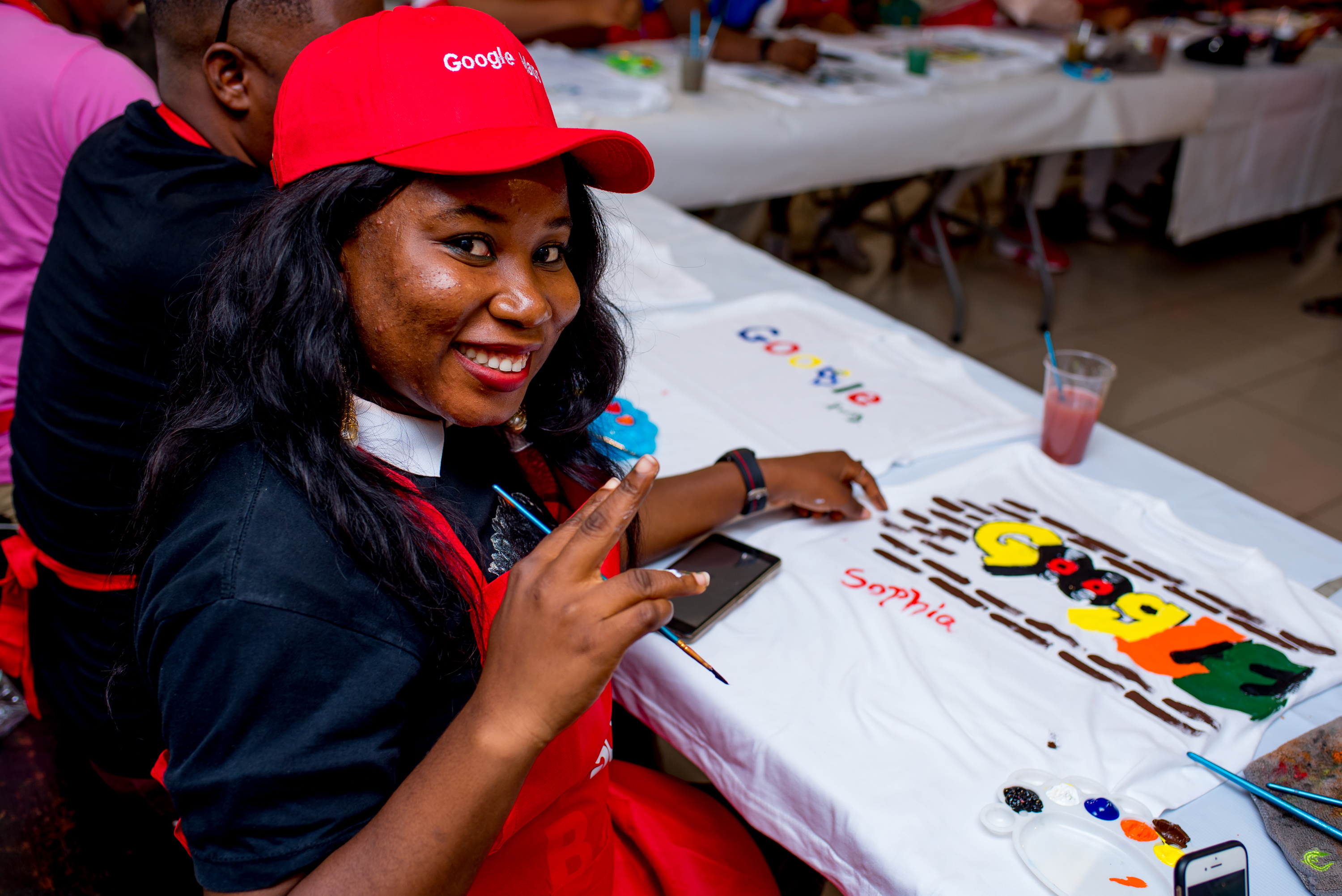 How well do you think I did?
Over to The Ushafa Pottery Center
Off I went to learn a bit about African pottery at the Ushafa Pottery Center in Abuja. I tried my hands on a bit of pottery and it was a delight.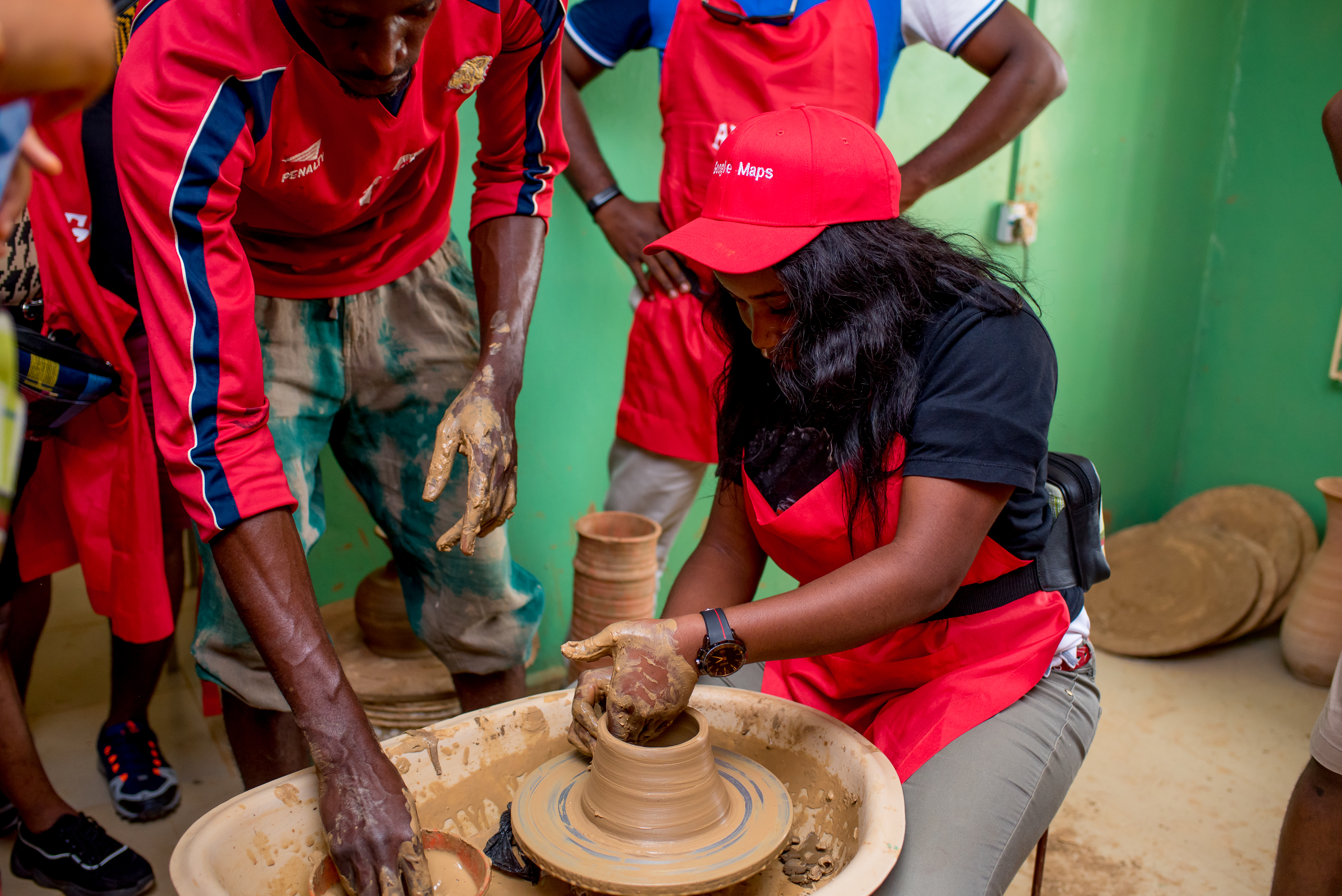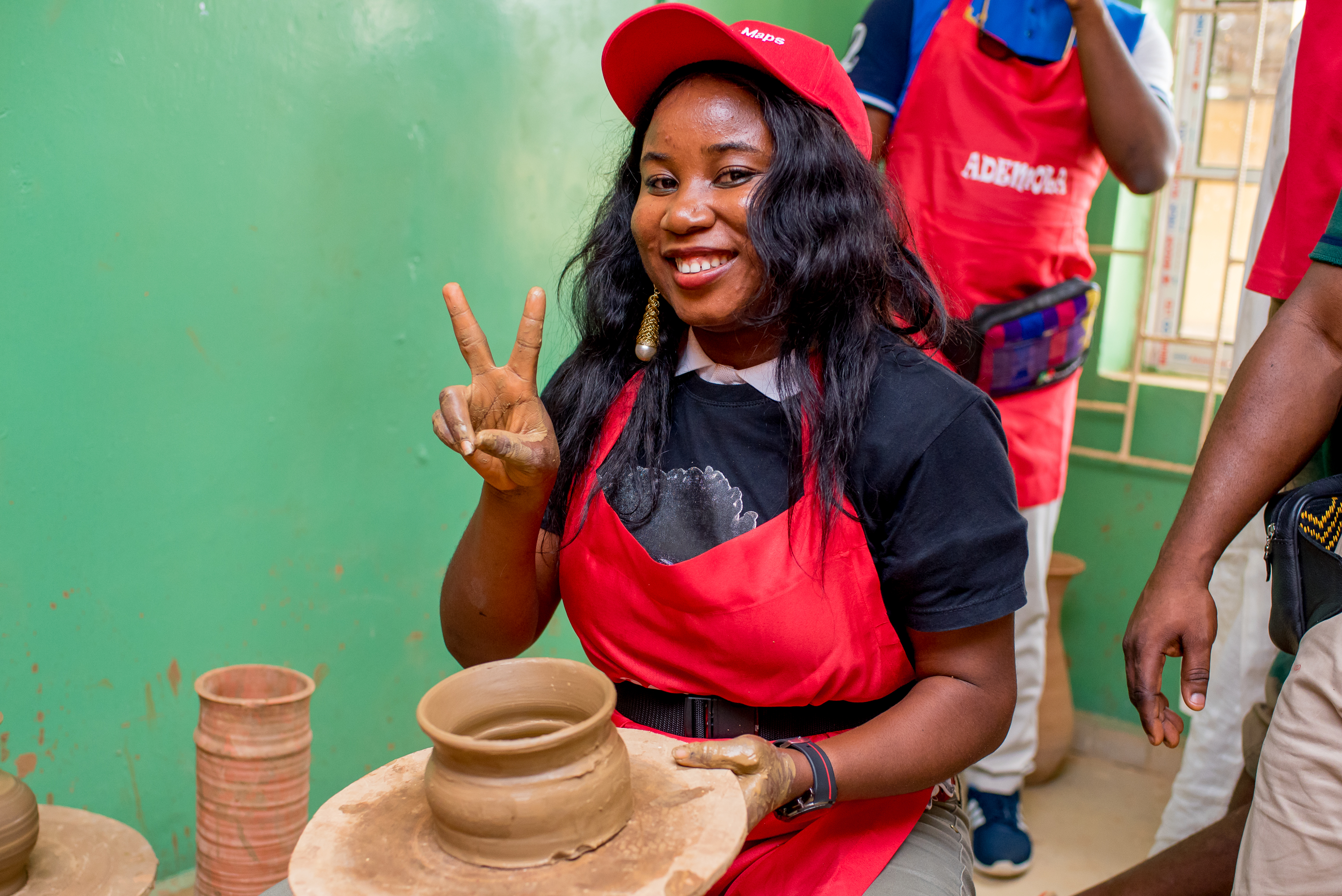 Off to play some golf at the IBB Golf Club
I've always believed that playing golf was definitely not for me, but how wrong I was. I got to learn the different ways of holding golf clubs, and even got to make some swings. It was a remarkable experience for me at the IBB International Golf and Country Club, Abuja.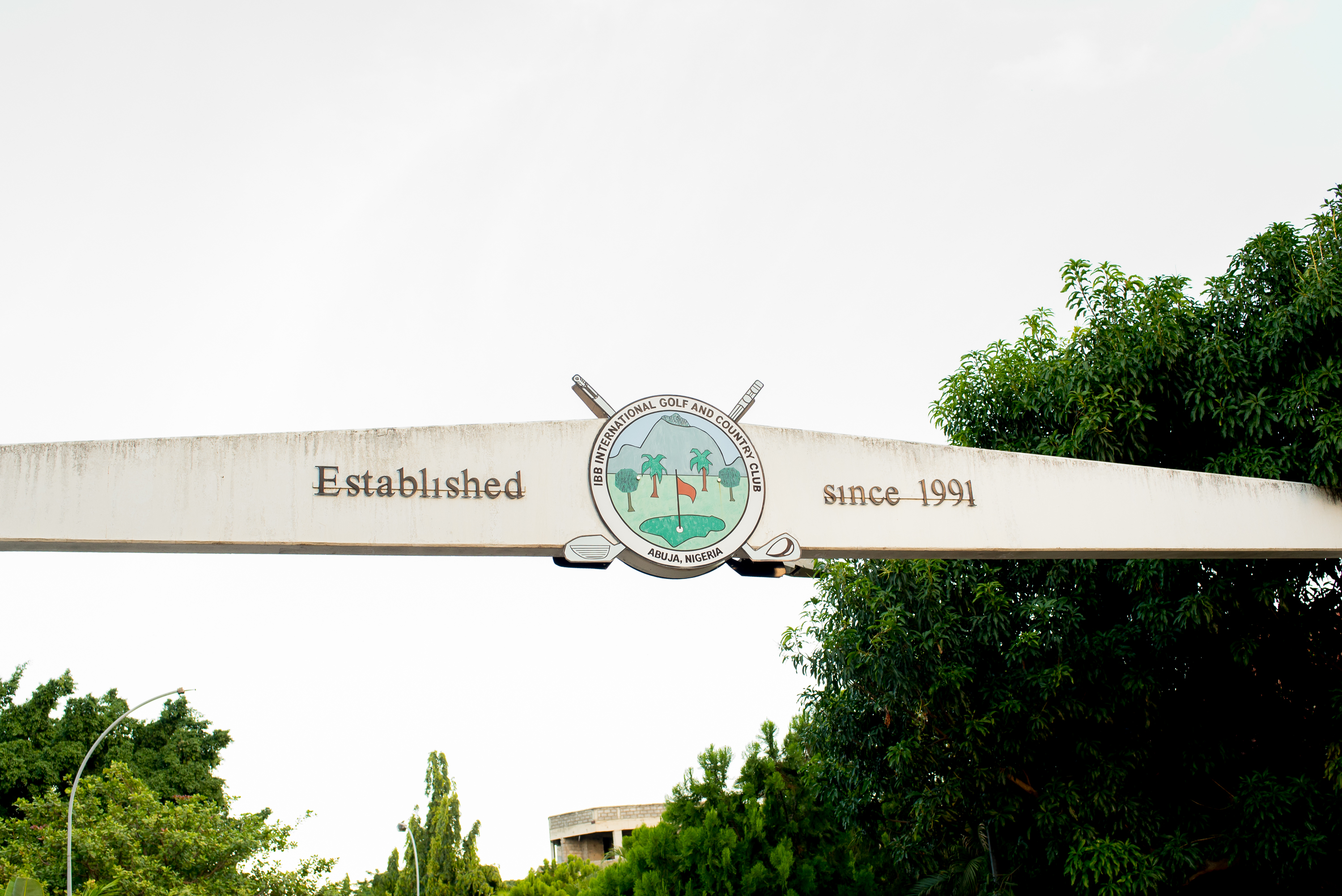 A little Karaoke at Cube One Cafe
After a long day of discovery, I ended the tour at the Cube One Cafe with some burgers and karaoke to enjoy the night.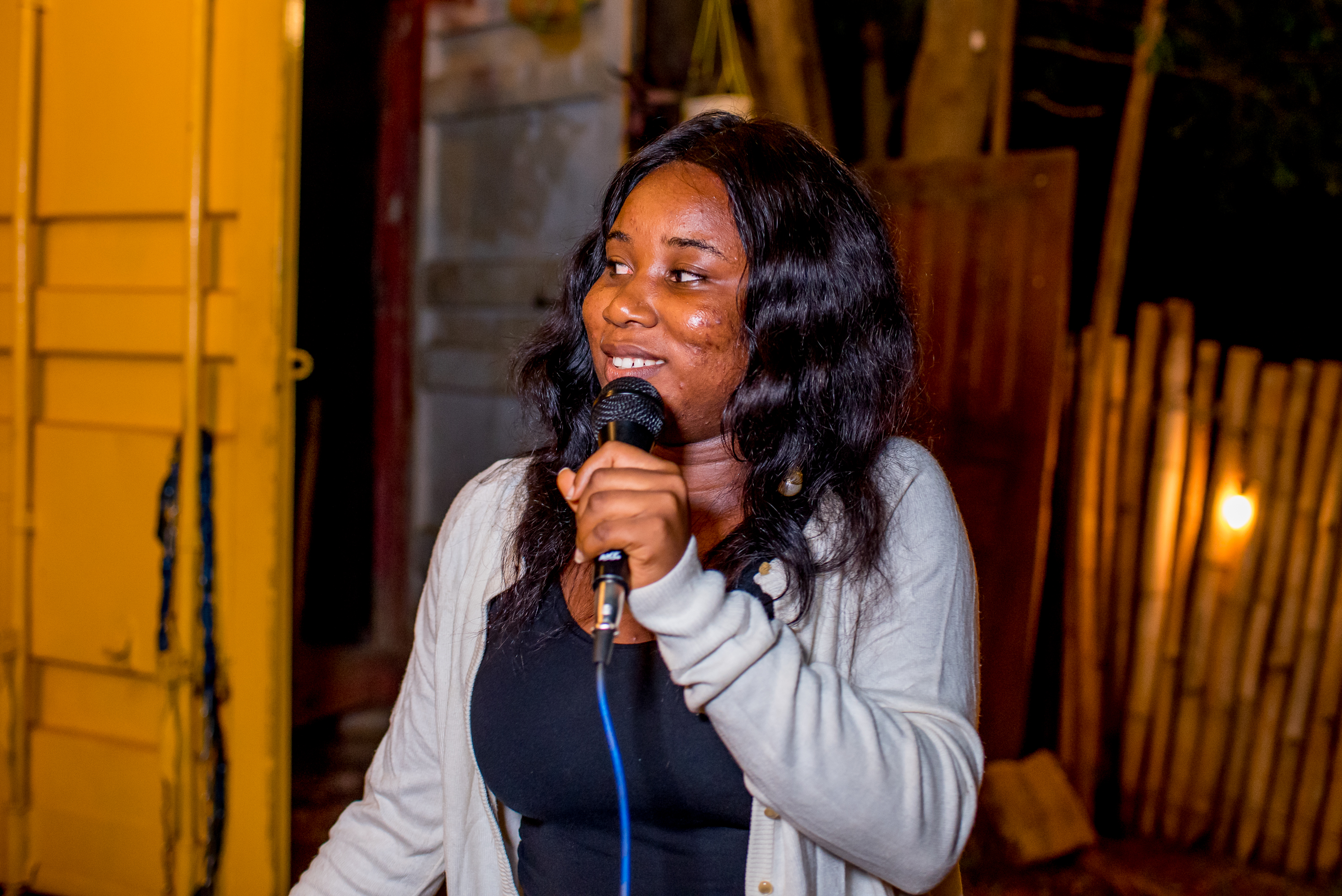 What's a trip to the Nothern part of Nigeria without a little henna painting (also known as laali)?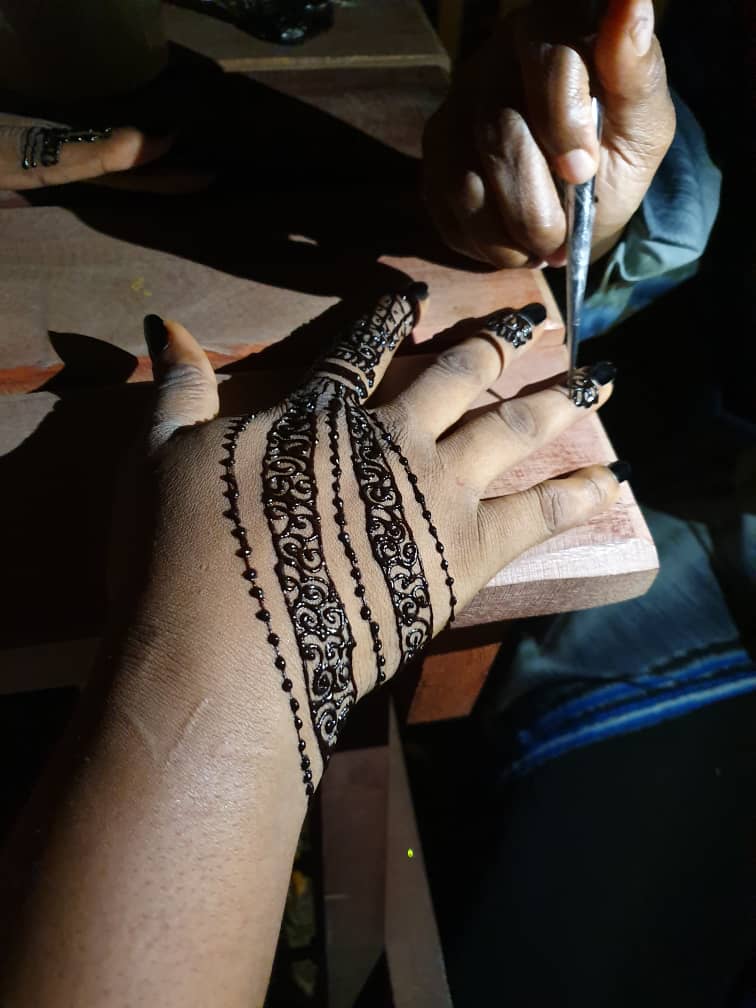 Day 3 (Saturday, June 1st, 2019)
Hunt of a Lifetime
This was my favourite part of the tour as I got to do a scavenger hunt for ten major tourist spots in Abuja. Various clues were placed at different locations, and I was to find where the next spot was by solving each clue. It was like a scene out of 'Fast and Furious.' I completely enjoyed myself.
Here comes Paintballing and GoKarting.
After the hunt, I went paintballing and gokarting at the Central Park in Abuja. I also did some target practice.
The day ended with a beautiful gift (a clay vase) from SpacePlaces Abuja and Benvic Events. I was touched. I said my goodbyes, packed up my bags and headed for the airport.
It was a delightful experience and I would definitely love to do this again. Kudos to Google Maps & BellaNaija for making this happen. You can still catch up with the highlights of the trip on @bellanaijaonline, and #AbujawithGoogleMaps.
Cheerio!?‍♀️
Photo credit: T. J. Mhorotti.