Mary Edoro Explores Moscow #BNRussiaWithGoogle
Здравствуйте, BellaNaijarians
(That's Hello in Russian)
It's your girl Mary Edoro here and I just got back from an amazing trip to Russia – #RussiaWithGoogle!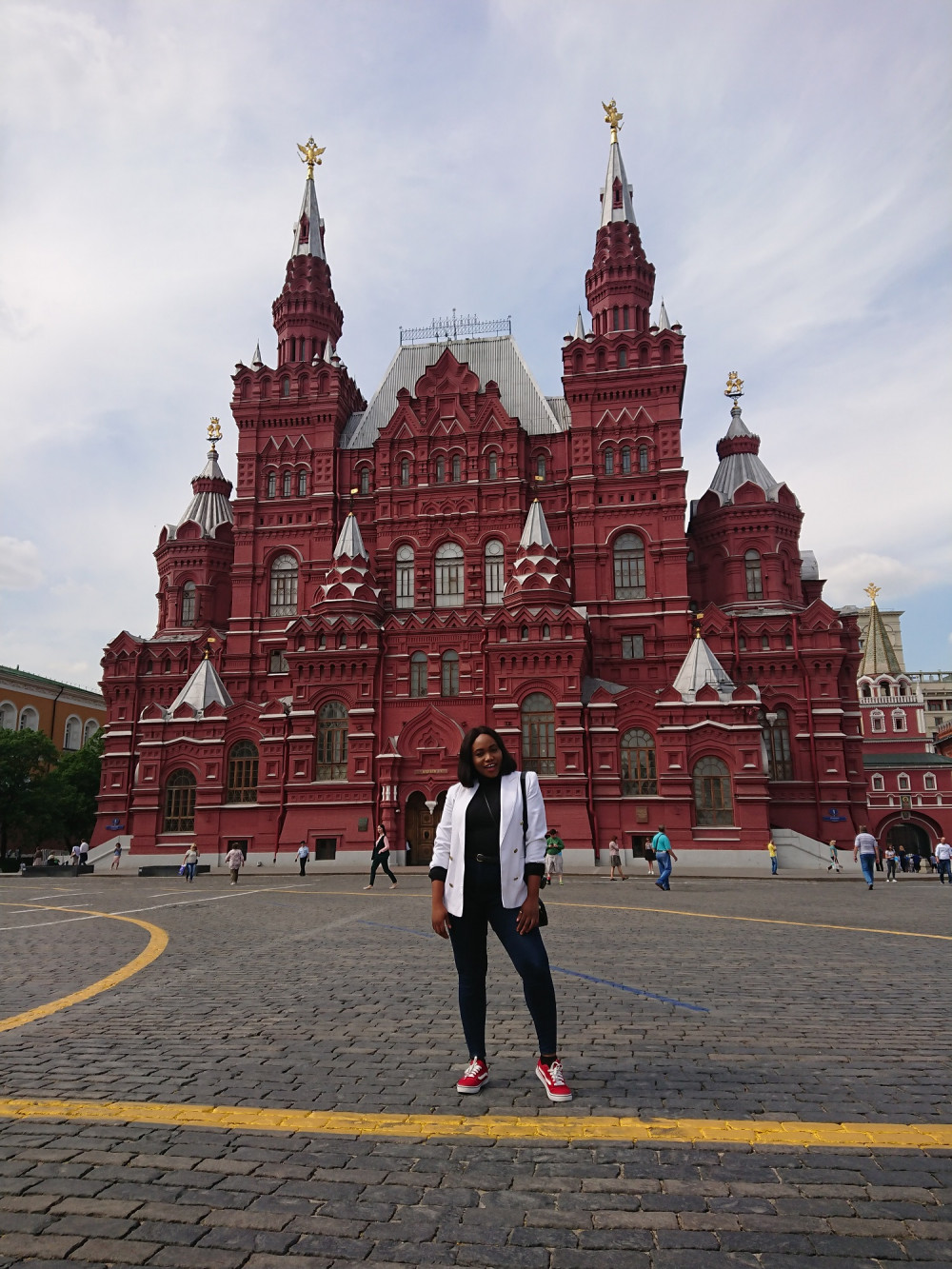 If you follow @bellanaijaonline, you would have seen all the fun activities I got up to – it was truly an unforgettable experience and I'm grateful to the Google team and BellaNaija for this opportunity.
When I was told I would be going on the press tour, I quickly went on Google to do a quick search; the weather and the must-see places. Thankfully, the Google Trips App had organised all my flight details with boarding time as well as some details about the country.
Russia, is one of the world's largest nation, has a lot of famous buildings and is hosting the FIFA 2018 World Cup, so you can imagine how excited I was!
Day 1
My journey started on Monday evening, I took off from Lagos to Dubai, and then Dubai to Moscow with the oh-so-comfy Emirates airline. It's safe to say I've been to Dubai (even though it was just a few hours hehe)
I travelled with Lolade Nwaze of The Guardian Nigeria and once we got to the Vnukovo Airport in Moscow, we were greeted by Lena Polyakova, a part of the Google team. She gave us local sim cards, testing phones and some supporting materials.
As we drove from the airport into town, I stared, mouth agape, at all the magnificent buildings and picturesque scenery – I couldn't wait to tour this beautiful place!
We got to our hotel, the scenic Baltschung Kempinski hotel, a state of the art edifice that fits perfectly into the decadent theme of Russian buildings. I was greeted by "The Lady in Red" who is the brand ambassador of the hotel and she gracefully ushered me into my room where a bottle of wine and a platter of fruits were waiting for me.
Room tour!
The view was the best part of the room for me – also the reason why I probably didn't sleep all through my stay, I kept staring outside.
After freshening up, we walked to the Google office which was a few blocks away from the hotel. Let me tell you something BellaNaijarians, Russians in Moscow walk a lot – I did my cardio for the whole month in less than 1 week.
After a warm reception at the Google office, we were introduced to each other on the #RussiaWithGoogle tour.
And Juan from Spain.. he wasn't around for my photo session
That evening, we got a chance to feature on top Russian YouTuber Dima Maslen's channel. He paired us and had us try very traditional Russian dishes!
PS: One of the dishes was made with pigtails! Watch my reactions below
After the food tasting, we settled for food and snacks from the Google kitchen. If you've ever been in any Google office, you'll know that their food is usually lit! Over pleasant conversations and bonding, we stared at the sunset – by 9:00 pm! Yup, you read that right the sun set at 9:00 pm that day.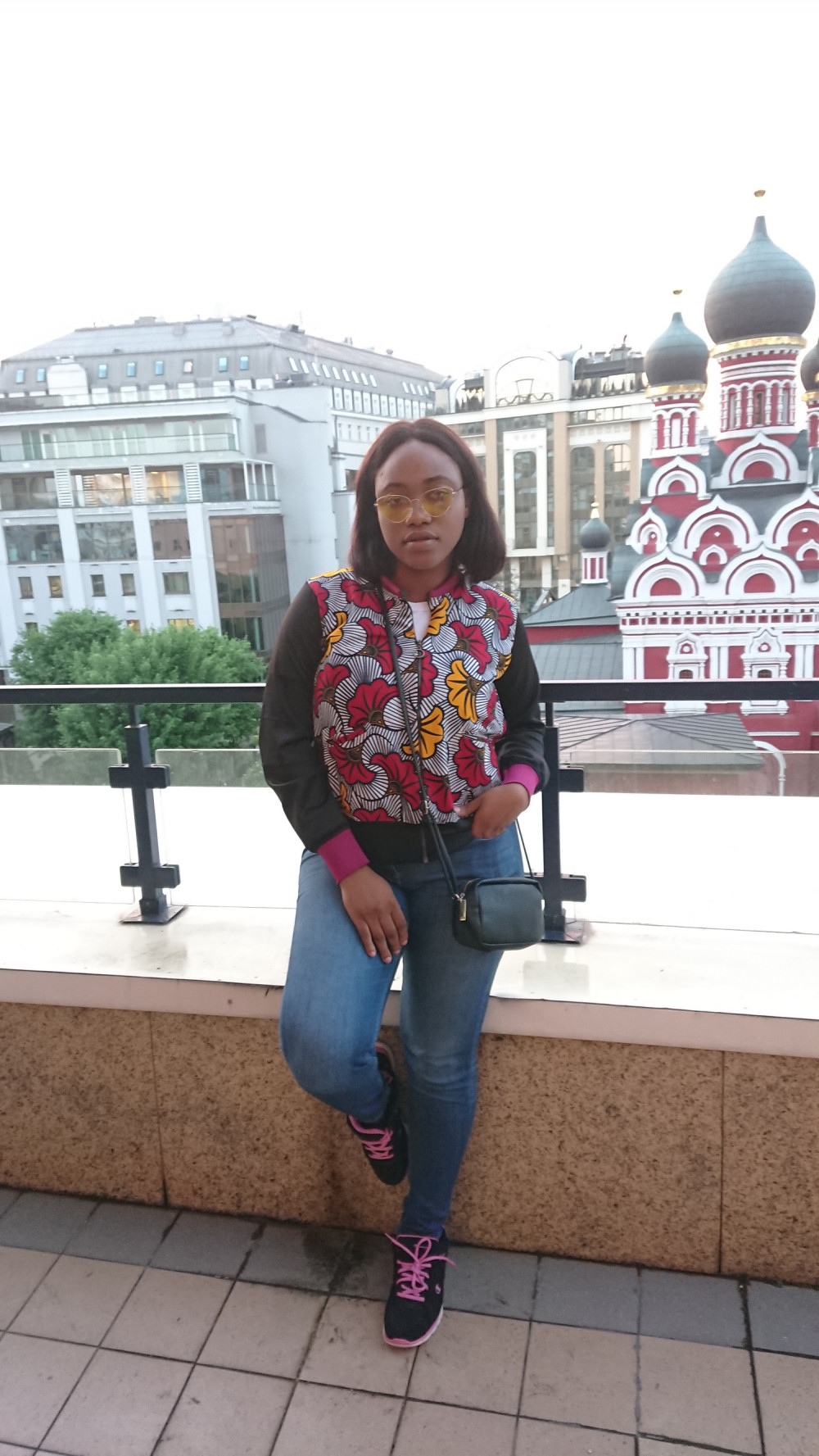 Day 2
I woke up bright and early the next day honestly because I'm the queen of Buffets – I mean it's all you can eat!
After breakfast at the hotel, we got to the Google office for a quick briefing about the tour.
We were introduced to more Google Apps and services. See ehn Google has made life so much easier!
Google Trips: This app gives activity suggestions based on what's nearby, customizable day plans, and your travel reservations from Gmail. Google Trips is even available offline, so you'll always have your info when you need it. I tried this when I was heading to Russia and it was really good. All through the trip, it kept my flight details and kept sharing details about the places I would be going to as well as weather information.
Google Maps: We all know this one and it works amazingly well in Russia – if the map says it's a 10-minute walk, it's a 10-minute walk!
Google Drive: This was my saving grace during my trip! All the numerous photos and videos I took, my Google Drive was where I stored them all.
Google Photos: As a photo editing junkie, it takes the initiative and stylizes some photos for me – how cool is that? It also acts as a photo storage app.
Google Lens: This happens to be my favourite! It automatically recognises the location of a landmark in a photo and brings up details about the place.  It also brings up information from business cards, books, paintings in a museum, plant or animal, a flyer or an event billboard – cool right?
Watch Svete talk more about our trip and how to use Google Apps.
After stuffing my bag with snacks from the Google canteen (shh don't tell anyone), it was time to tour!
We walked around and saw the most beautiful buildings, I thoroughly enjoyed taking in the beauty of ancient Russian architecture. These places keep the unique Russian style, original and exceptional. Check them out: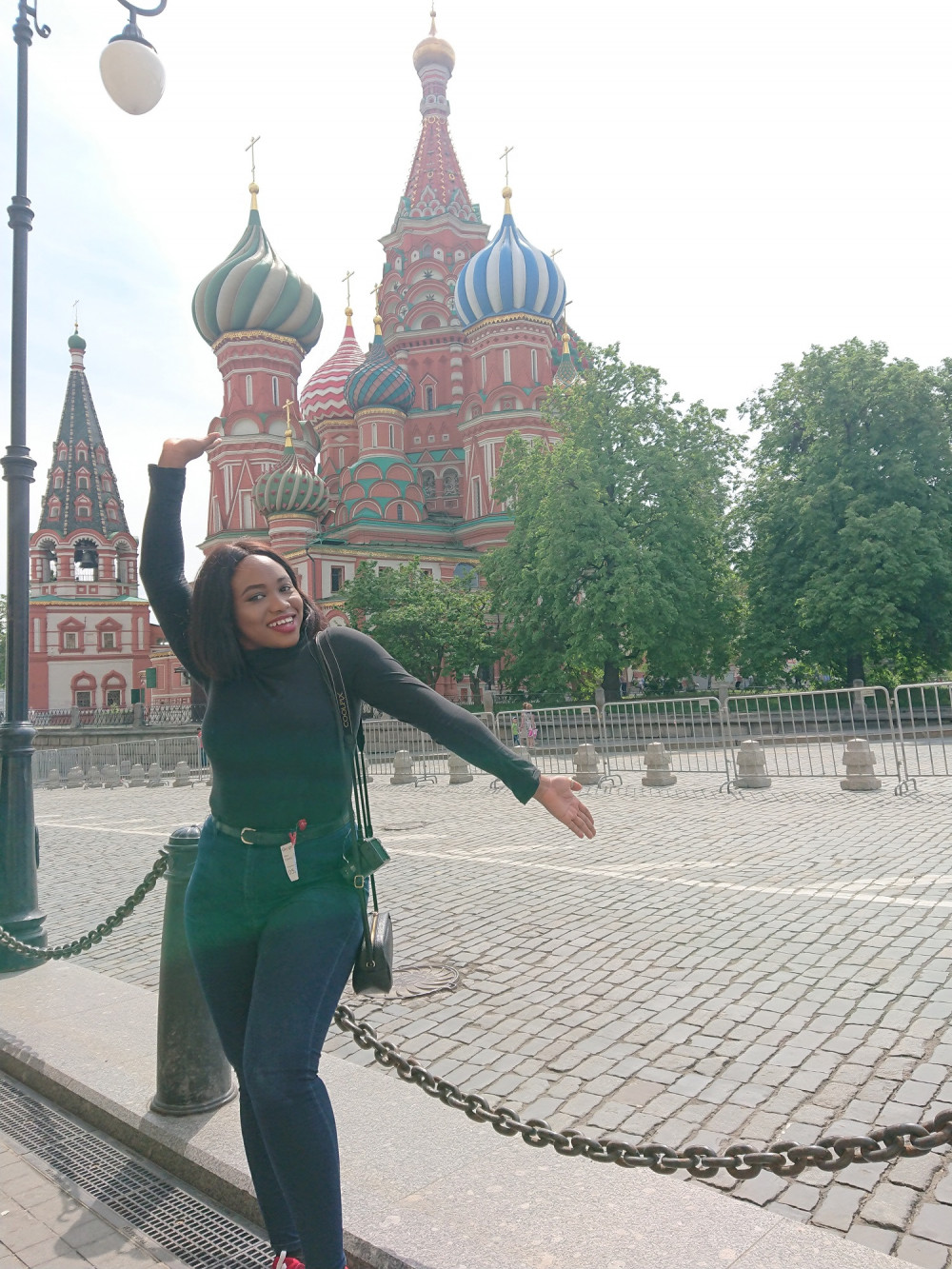 Fun Facts about this place: 
The Kremlin is the largest active fortress in Europe, hosting five palaces and four cathedrals. It also houses the world's largest bell that has actually never been rung!
The Red Square (Krasnaya Ploshchad)  which meant "beautiful" square in old Russian is the most famous squares in Russia, used for all official military parades, demonstrations and public events.
Soviet leader Vladimir Lenin's tomb/ mausoleum is also situated there.
The bridge leading to Zaryadye Park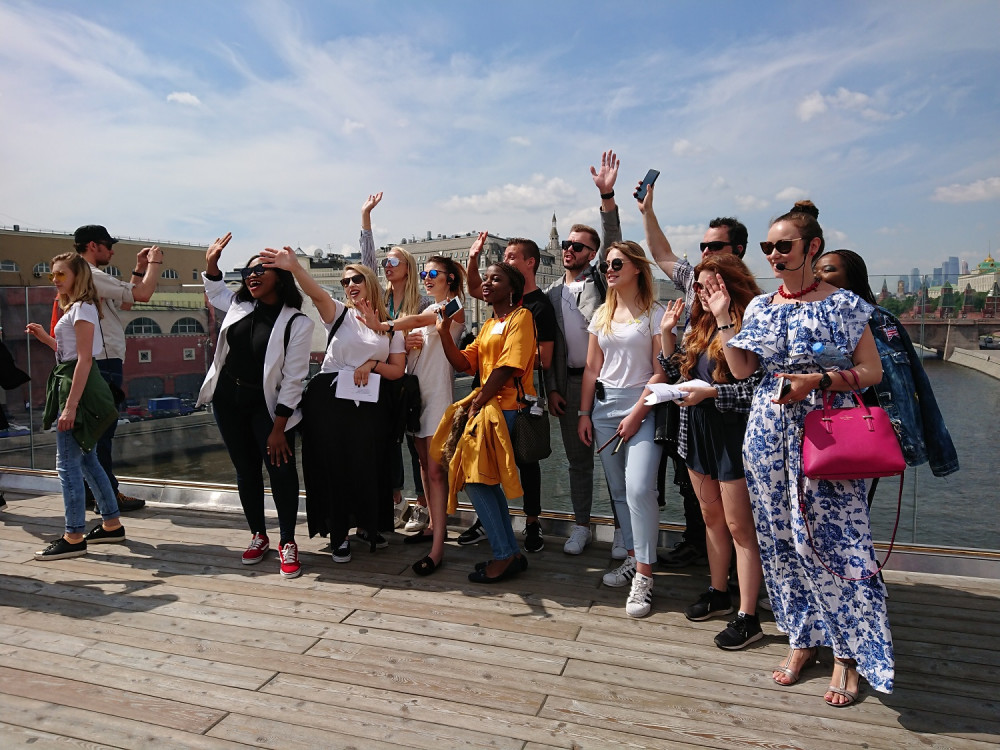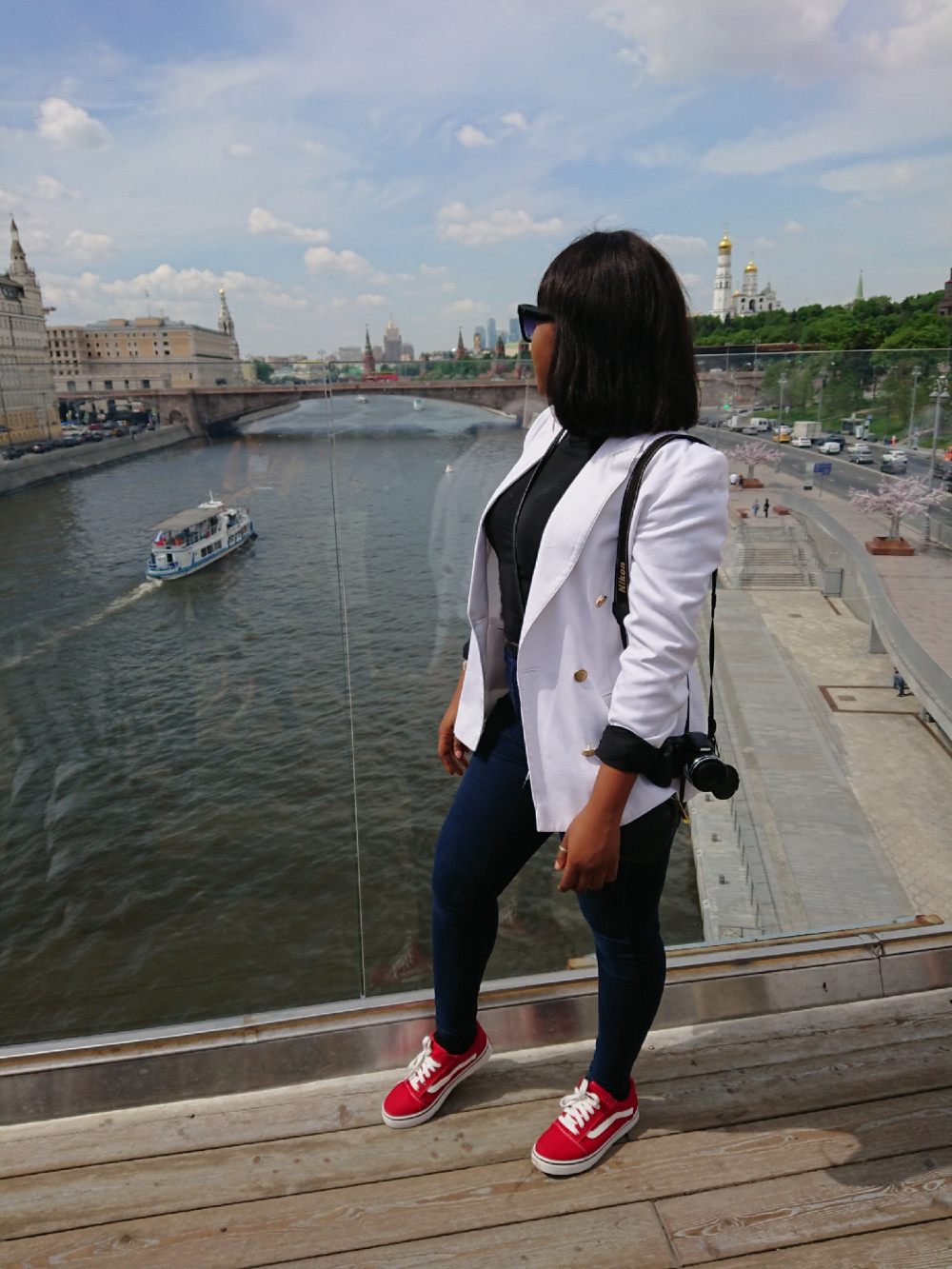 One of my favourite experiences was the flight over the best of Moscow – yes guys I got to see the whole of Moscow on a helicopter! Okay, it was a virtual tour on a simulator chair. But it was really amazing! I could feel the acceleration, uneven surface bumps and splashes of water when the helicopter goes through a fountain!
The shooting team behind this spent more than 50 hours in the air to produce that 8-minute experience! The soaring experience was in the new Media Centre in Zaryadye Park. We weren't allowed to carry phones/cameras inside. But here's what it looked like inside.
Another favourite for me GUM Departmental Store which was opened in 1893. It houses some world-famous fashion brands including Moschino, Burberry and Chanel – I was home!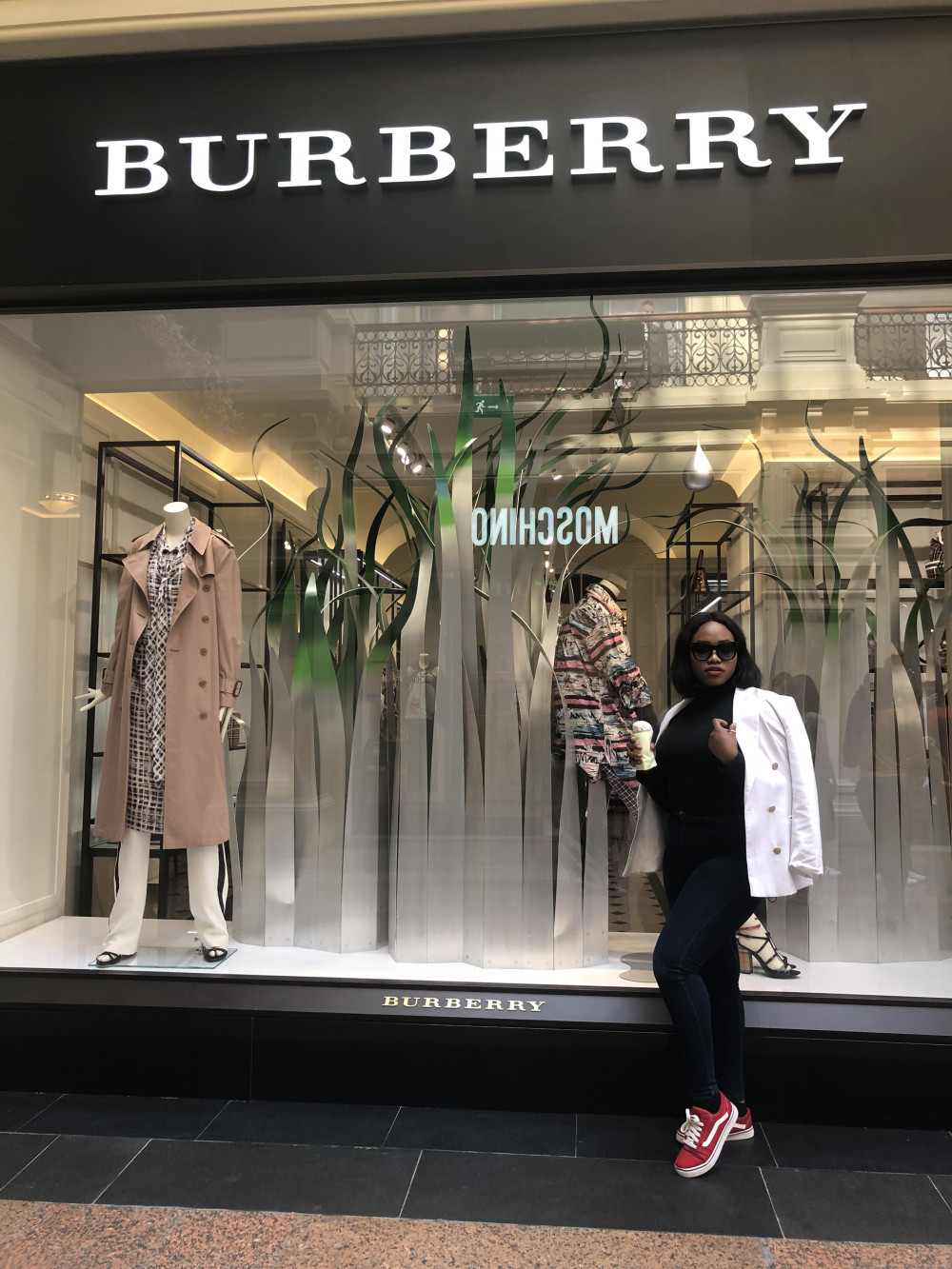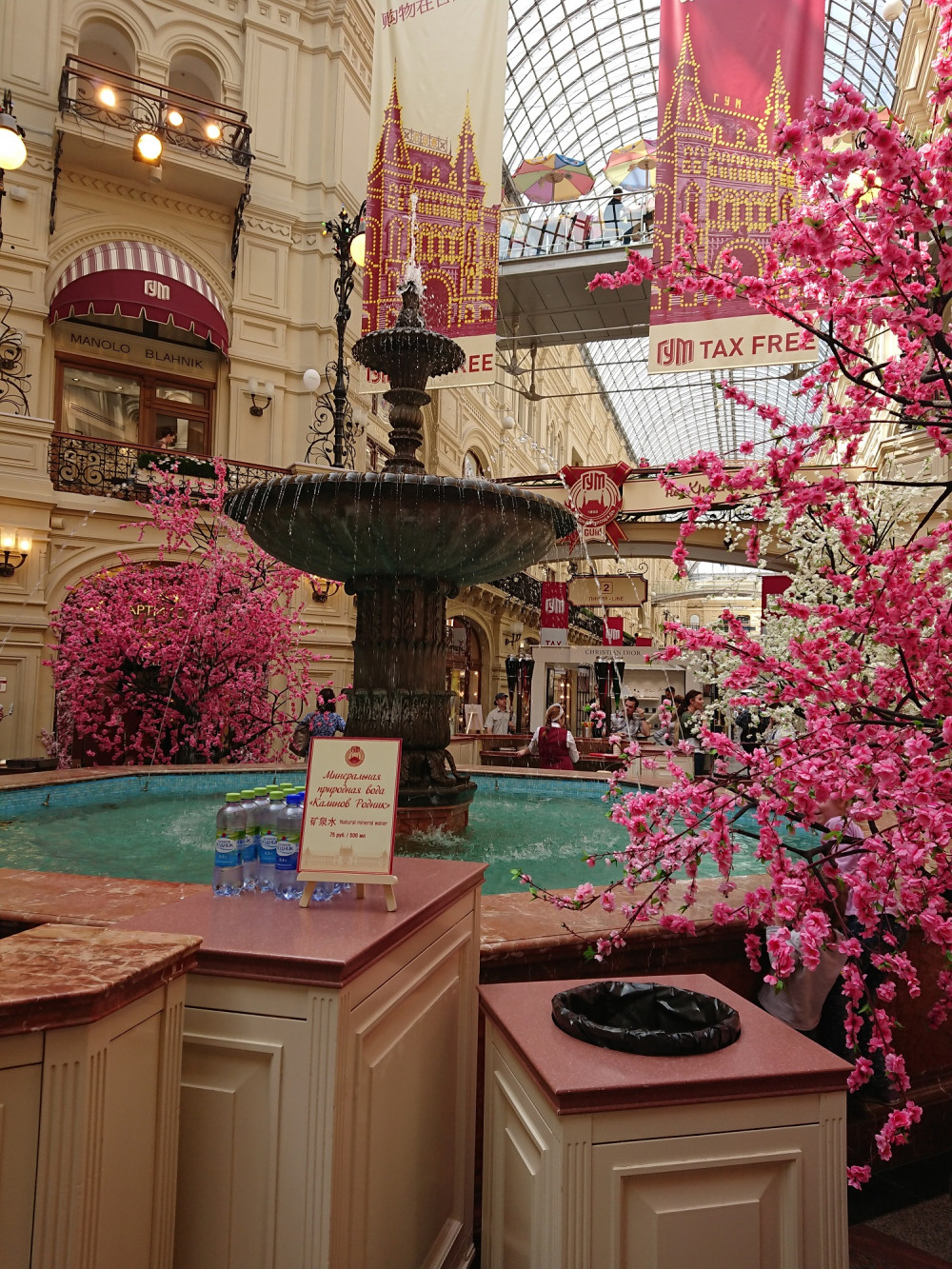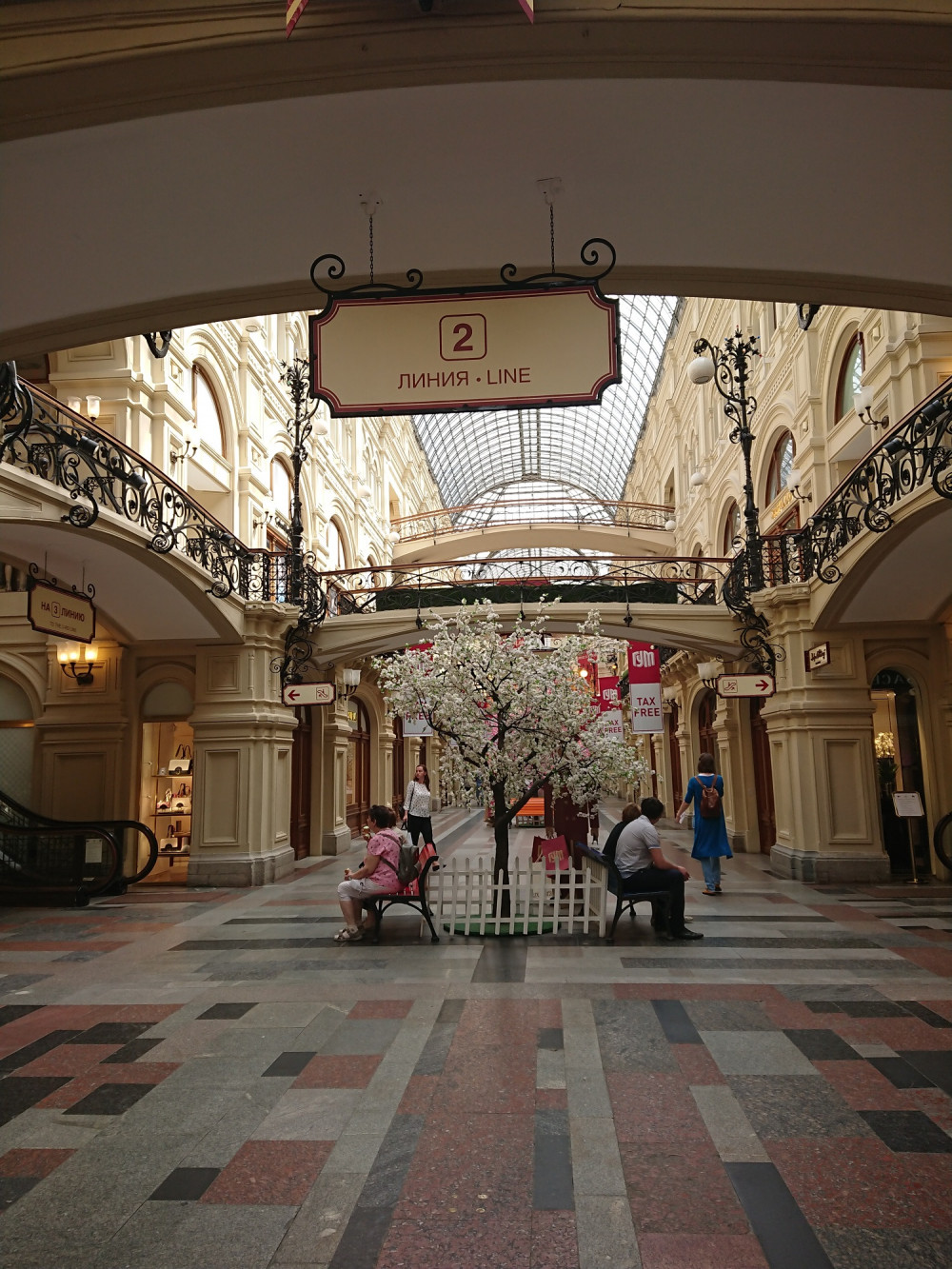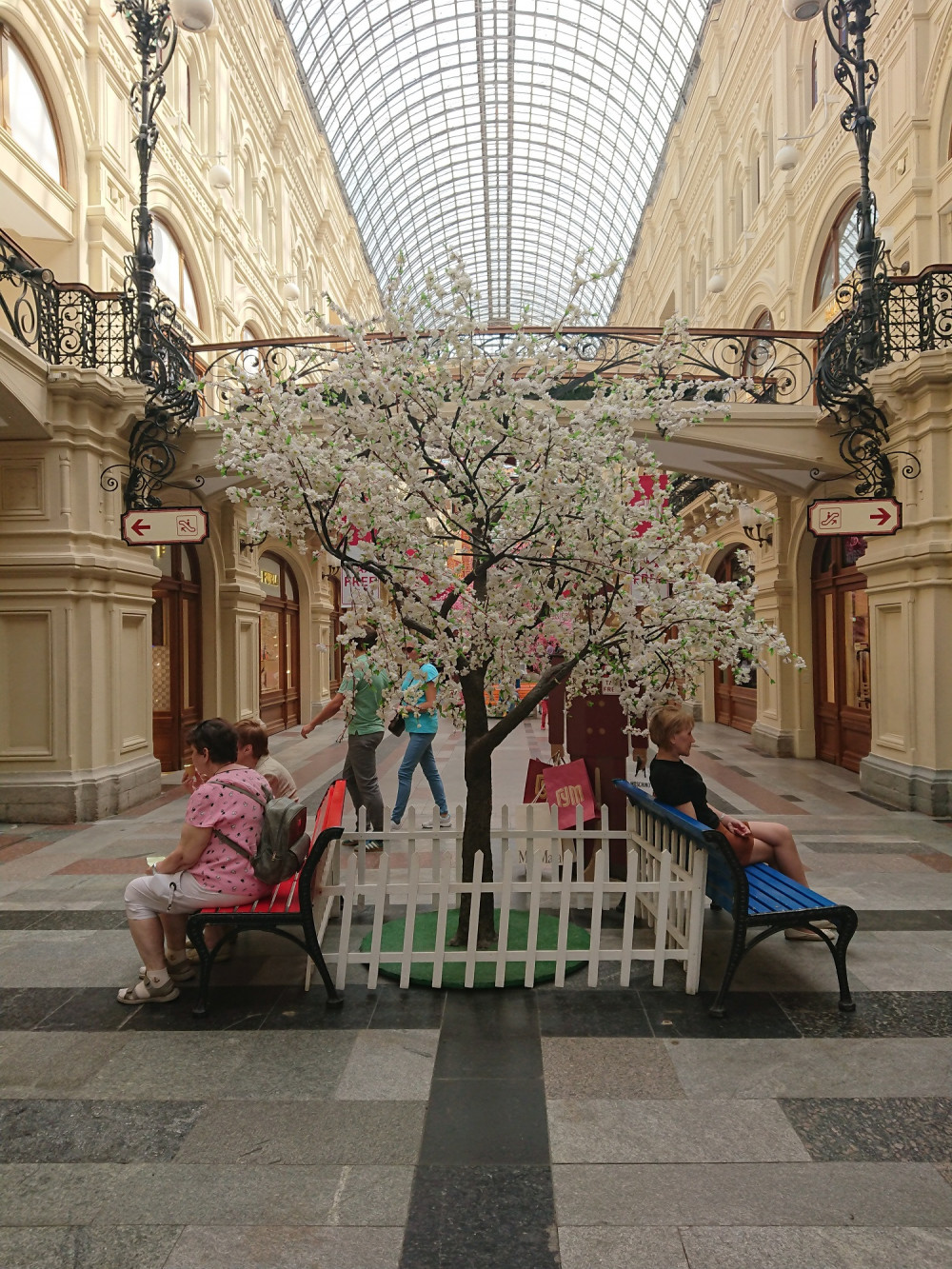 Watching the Change of Guard ceremony at the Red Square was also a superb part of my day.
After a wonderful day of touring, it was time for lunch! We stopped by the uber chic Dr Zhivago Restaurant and before our main dishes, we got a non-stop flow of entrées ranging from vegetables with fish to vegetables with meat.
I had Стейк с тыквой which is basically a steak burger (yum!)
After lunch we headed back to the hotel, to rest and freshen up.
Before heading out to dinner, we got a tour of the Google office. It's such a cool space with a beautiful view. There are over 150 staff, so Google occupies two floors, one of the which has rooms designed after their favourite/popular cartoon characters while the other was designed after the Moscow Metro station.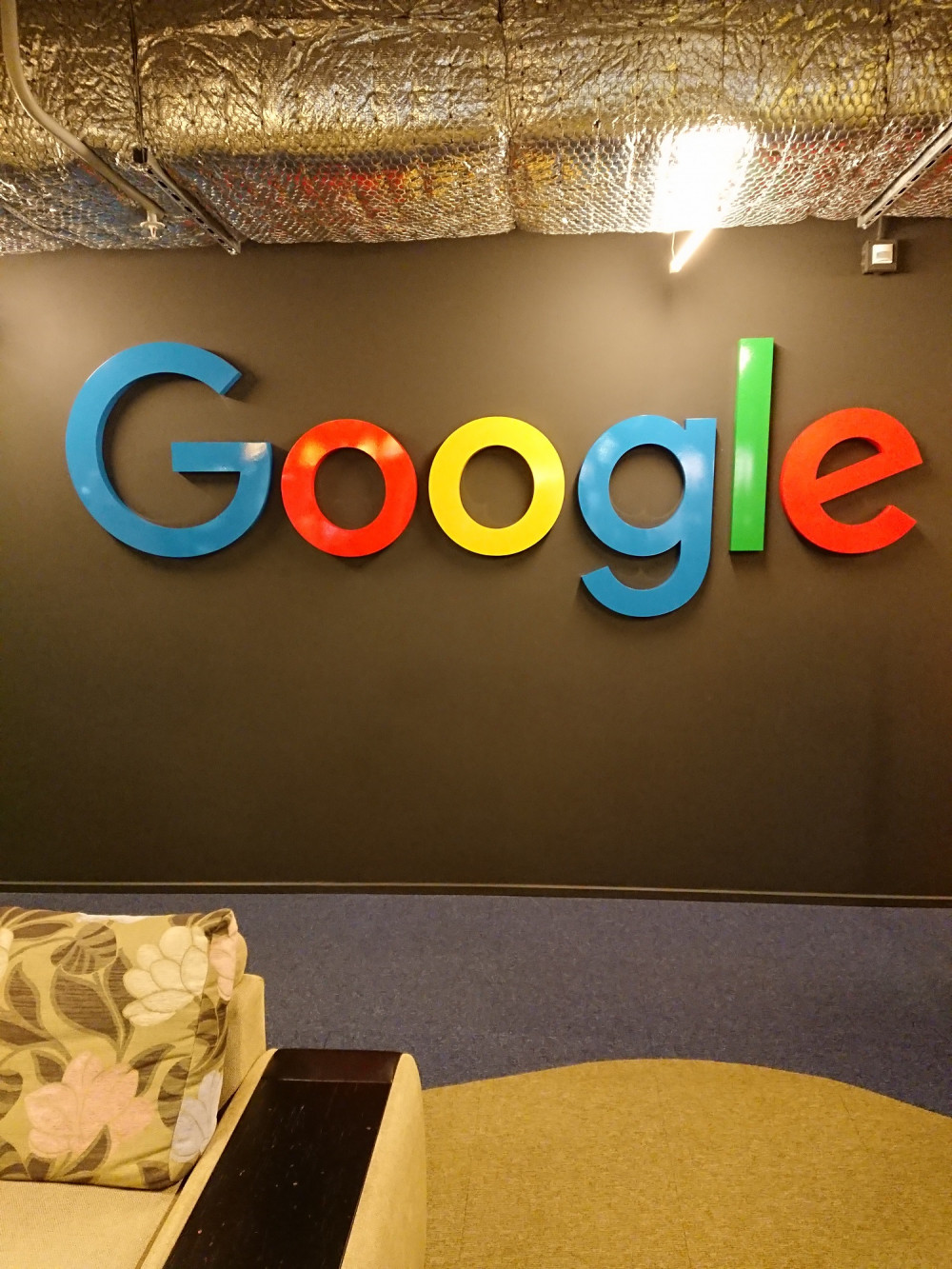 We had dinner at the Carlson's Rooftop restaurant overlooking one of the popular Seven Sisters' building.
I had Rissoto and crab followed by a yummy cheesecake.
When we got back to the hotel, Marco, Juan, Karolina, Natalia and I hung out for a bit talking race, YouTube statistics and Shaku Shaku!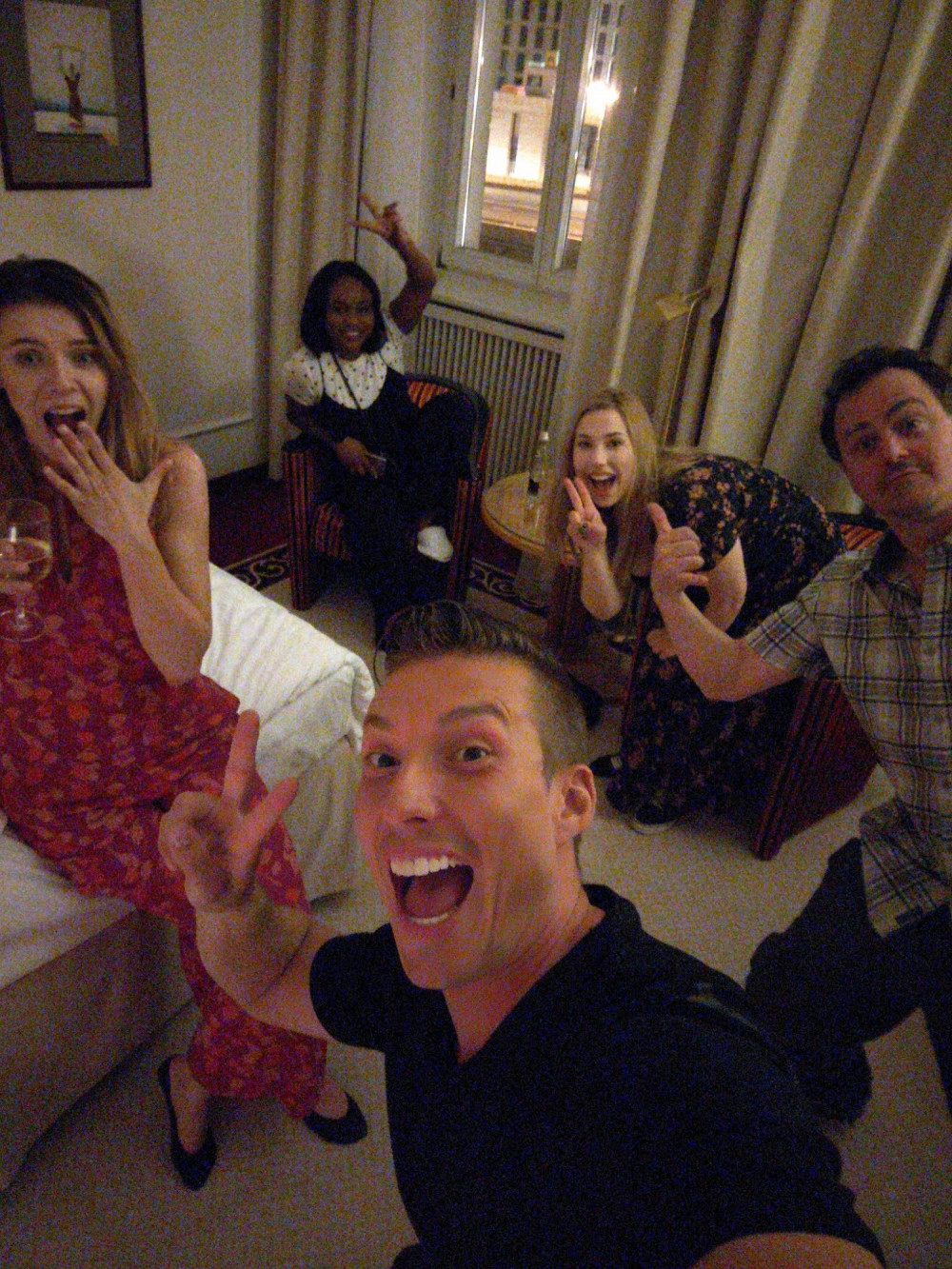 And so… I decided to show them how to Shaku Shaku – this was the end result!
Day 3
This was in total my favourite part of the whole trip! We went to the Luzhniki Stadium!! The opening and closing matches for FIFA 2018 will be played on that stadium.
We got there using the Moscow Metro. We took two trains, went through Sportivnaya Station and changed once at Teatralnaya station. It is relatively close to the city centre, so getting there shouldn't be a problem during the World Cup, especially for FanID holders.
I was so amazed when we got into the Luzhniki stadium – it's huge!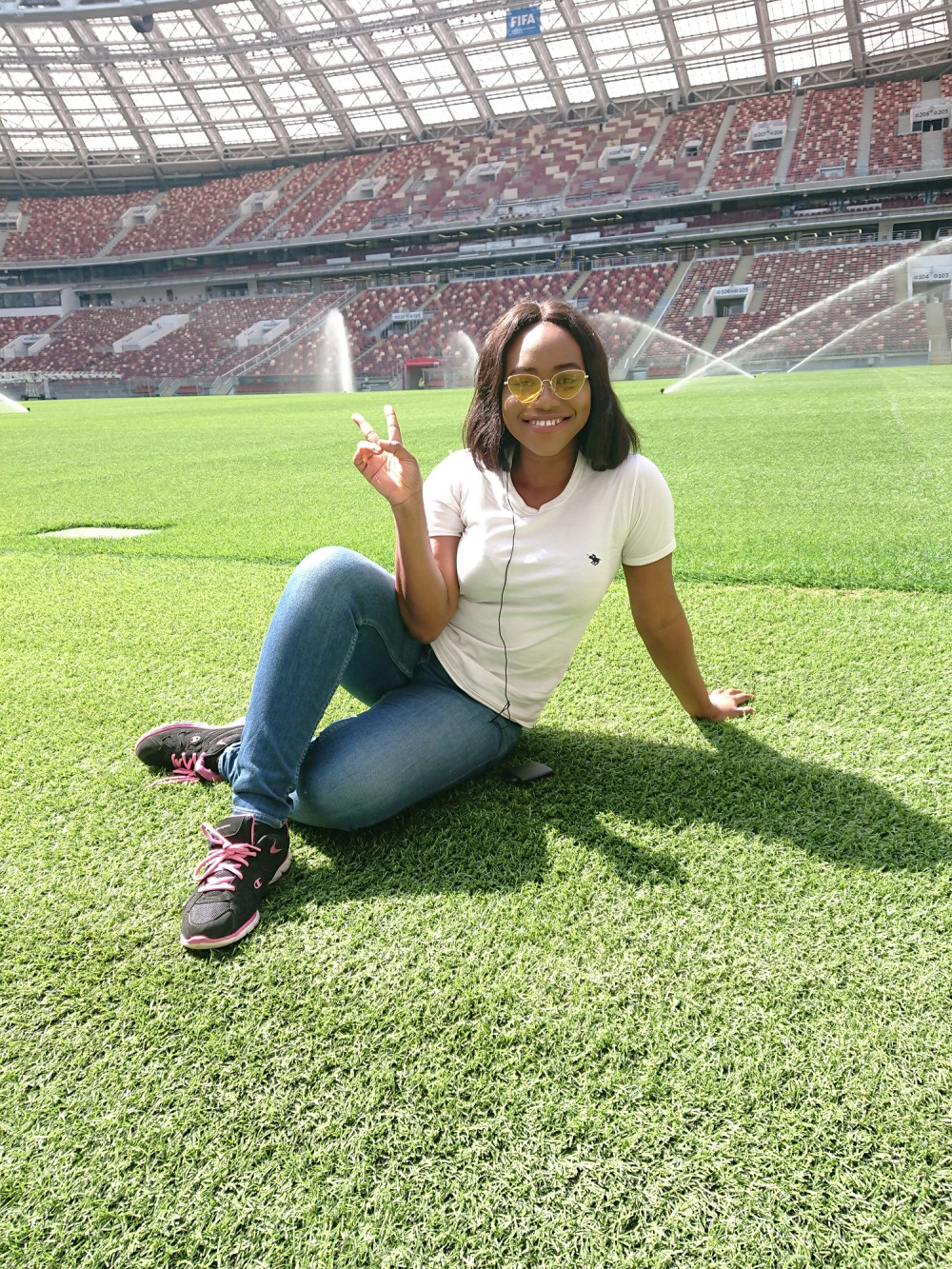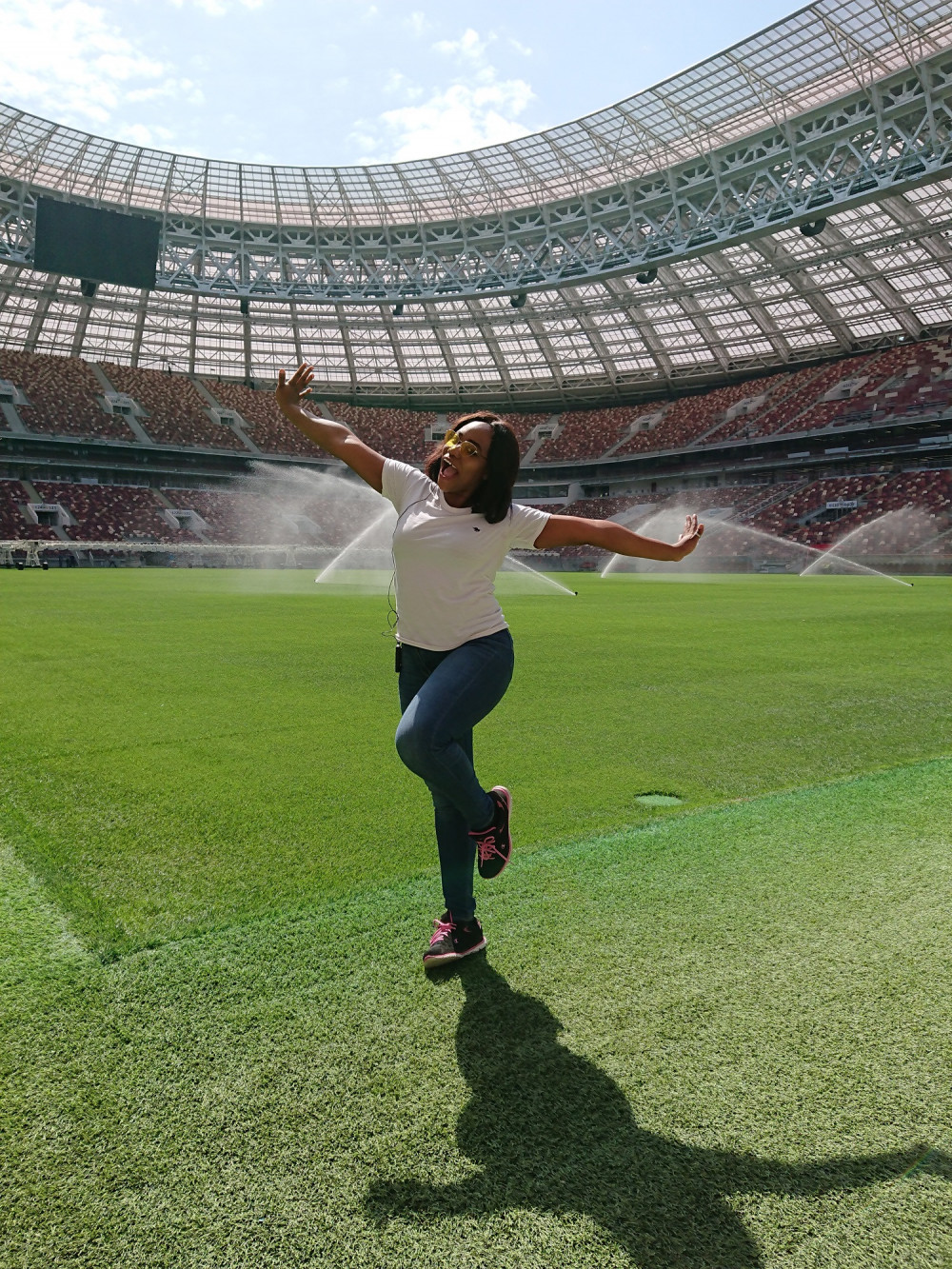 Although the stadium hosted the 2008 Champions League final between Manchester United and Chelsea, it closed its doors in 2013 to undergo a tremendous $700 million (£550m) reconstruction ahead of the 2018 World Cup.
It has a seating capacity of 81,000; there are seats for the disabled and overweight fans – how thoughtful!
We also got to check out the press conference room
Check out the view of the pitch from various angles: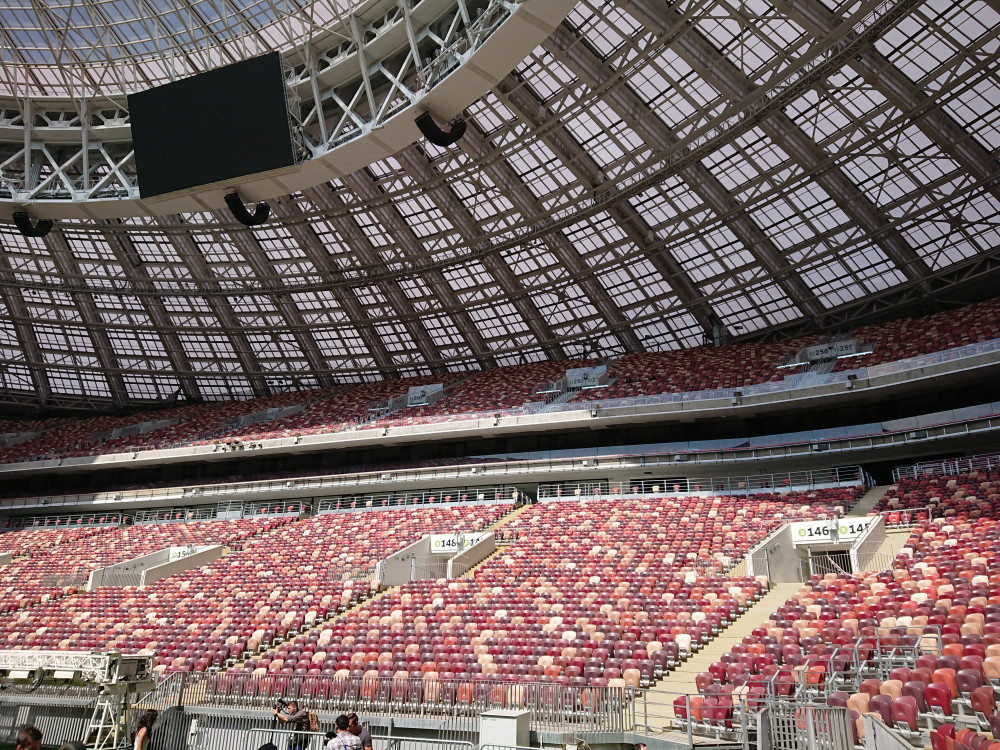 After that awe-inspiring experience, it was time for lunch! We settled for a four-course meal at a boat restaurant – Google sure treated us well!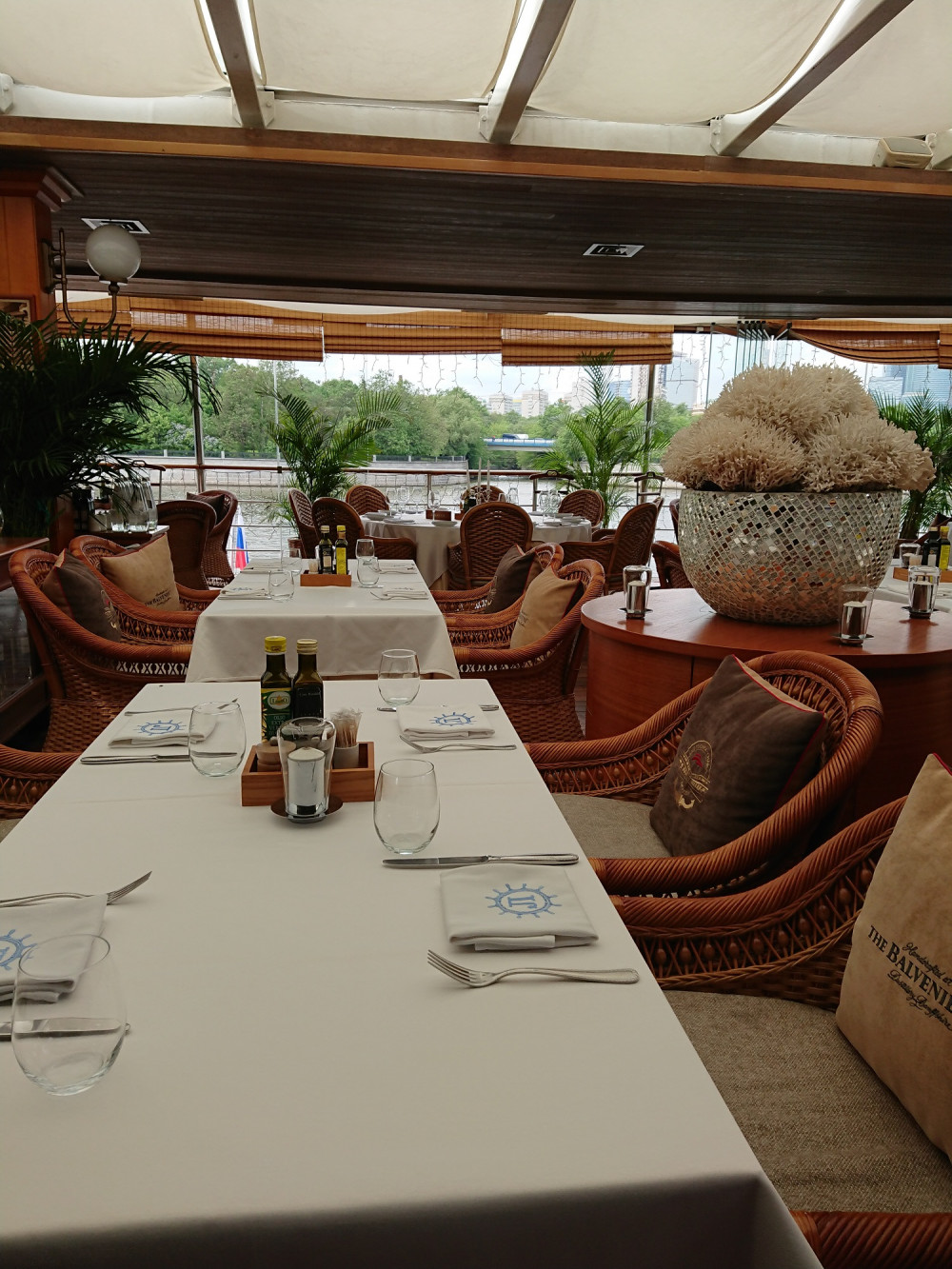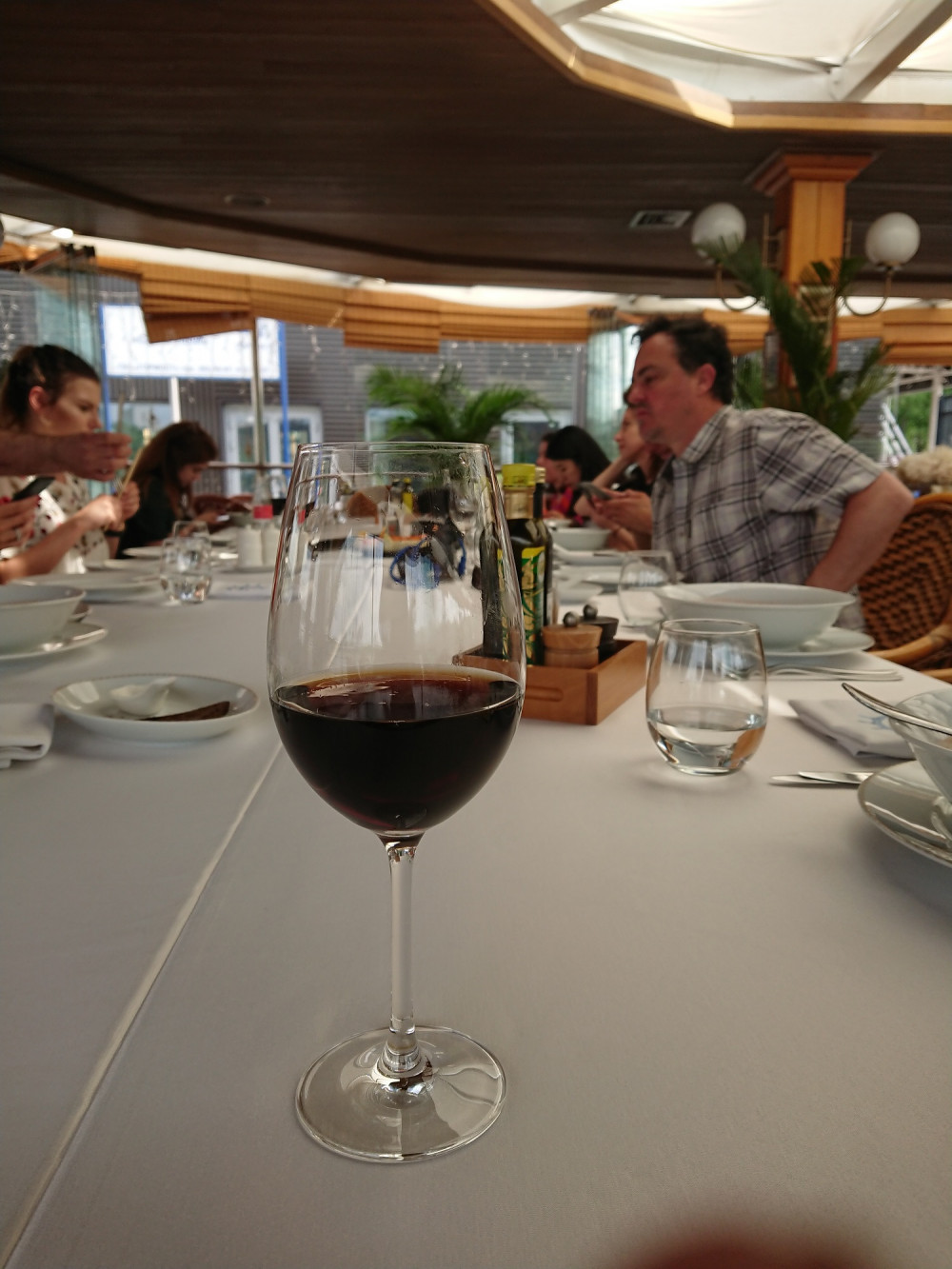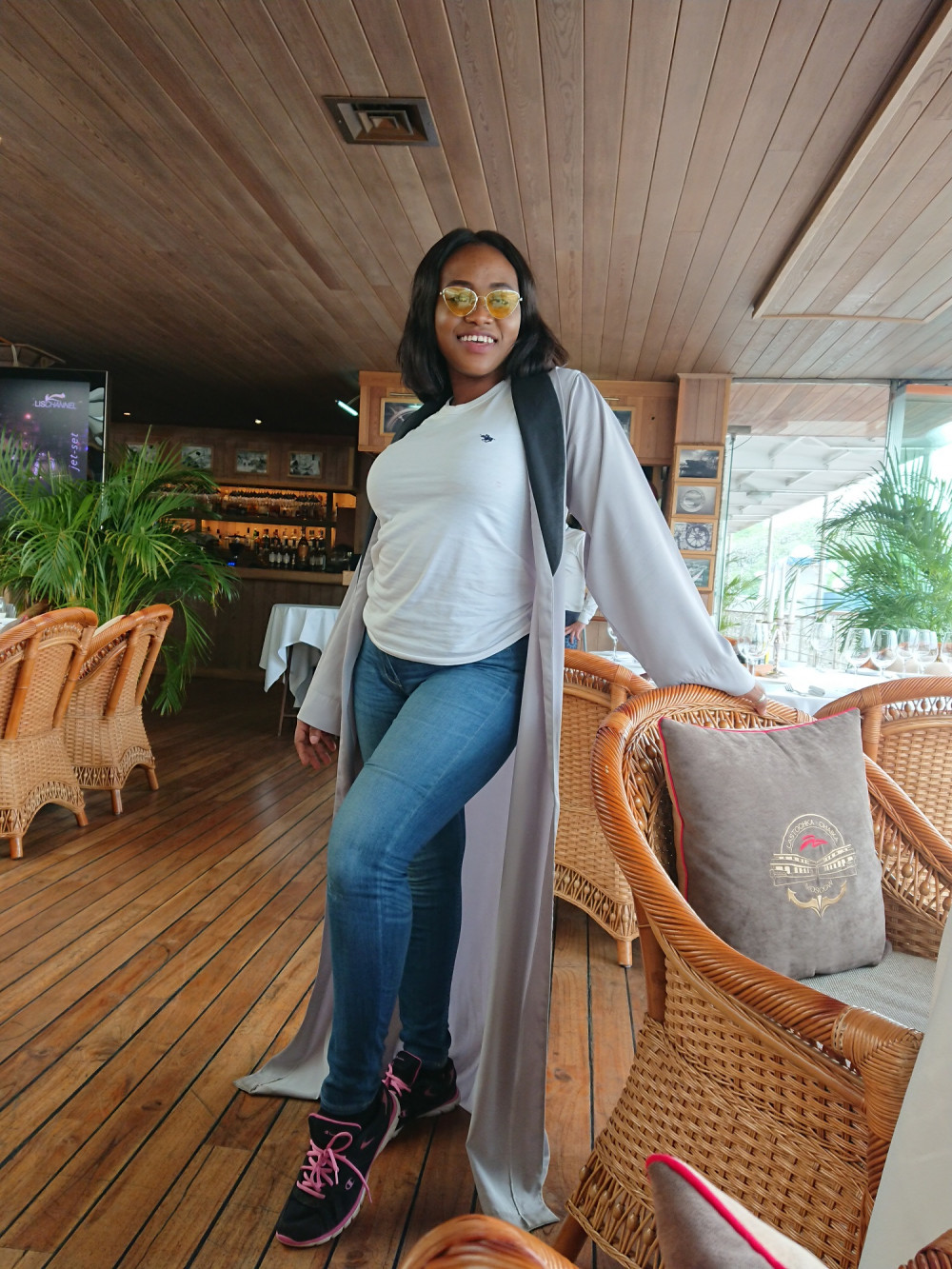 At about 5 pm, it was time to say goodbye.
The crew heading to Poland and Germany left first, while the rest of us left later on.
It was an amazing experience that I won't forget anytime soon. I was so excited to come back to Lagos to talk about it – and eat proper Jollof rice of course!
Special thanks to Google for making this trip happen and of course, shout out to BellaNaijafor giving me the opportunity – You deserve all the accolades!
I hope you enjoyed following my updates on @bellanaijaonline #BNRussiaWithGoogle.
See ya real soon, in a city close to you *wink*