Muna Okey-Nwosu enjoys the best of Rwanda #BNxRadissonKigali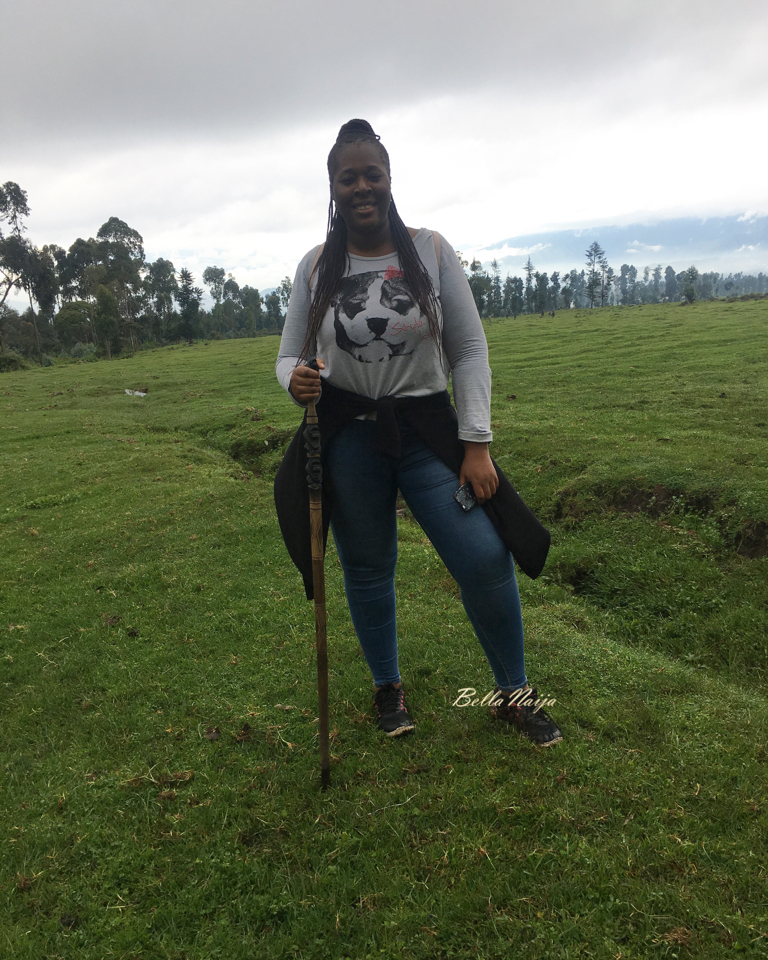 Hey guys, Muna here!
A few days ago, I had the pleasant opportunity of exploring Rwanda's economic, infrastructural, business, cultural and natural beauty. I had such an amazing time that I decided to share my experience with you.
Incase you missed it, read all about my arrival, visit to the Kigali Memorial Centre andQuestion Coffee here.
Before I go ahead, I'd like to say a big thank you to Radisson Blu Hotel and Convention Centreand Park Inn by Radisson for hosting me and making this trip possible, and also for making me do things I thought were impossible.
Enjoy!
Day 3
Gorila Trekking, Amakoro Songa Lodge & Amani Spas!
We gathered at the lobby of the Radisson by 4 am packed and ready to go hiking, I honestly didn't know what to expect as I have never been hiking before. It's something that has never really crossed my mind, like I've never hit up a friend to say Hey Yomi, what are you doing today? Let's go hiking! Nope. Not ever.
After about a 2 and half hour drive we finally arrived at the Volcanoes National Park.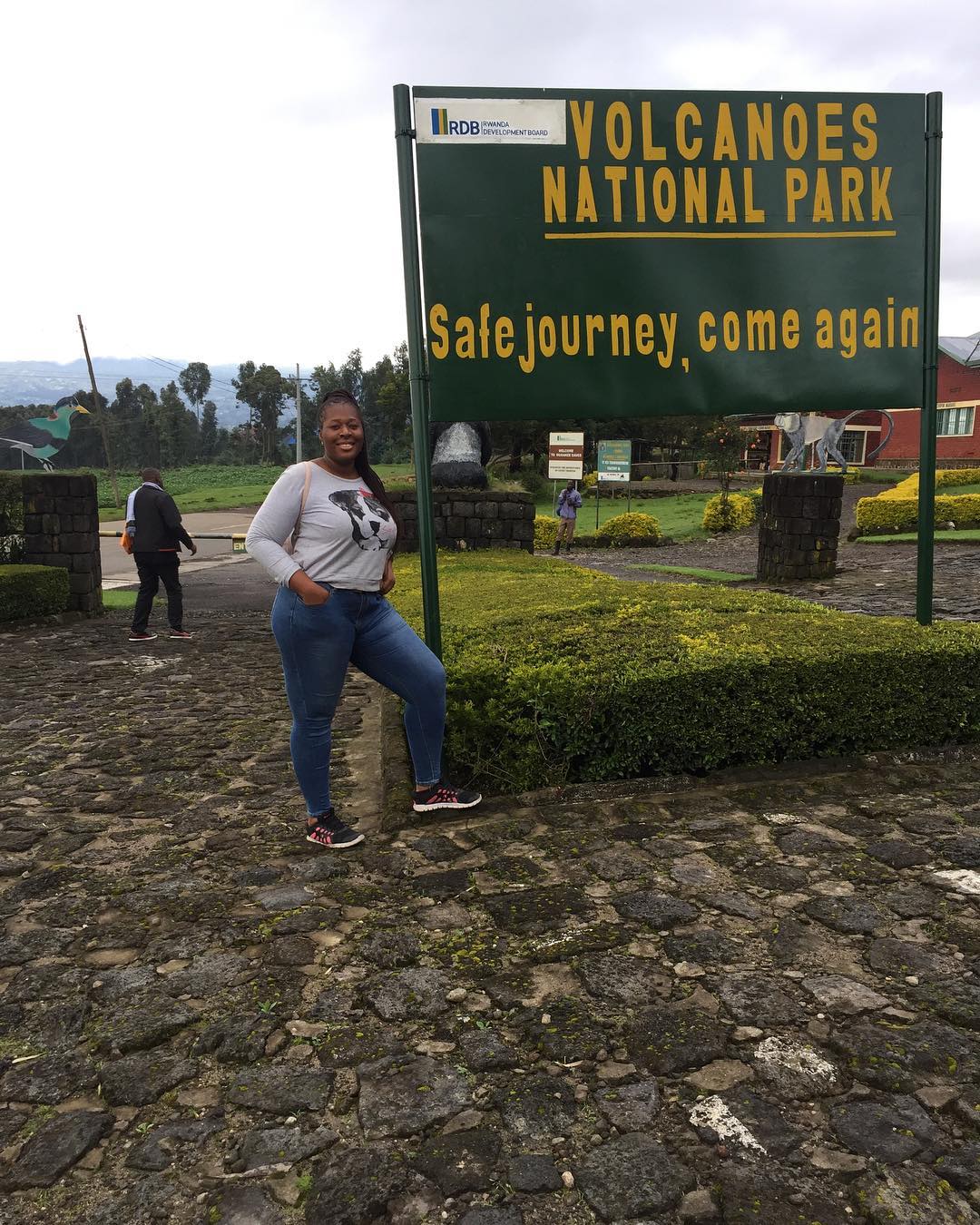 The National Park lies in northwestern Rwanda and borders Virunga National Park in the Democratic Republic of Congo and Mgahinga Gorilla National Park in Uganda.
The park is known as a haven for the rare and endangered mountain gorillas and golden monkeys. It is home to five of the eight volcanoes of the Virunga Mountains (Karisimbi, Bisoke, Muhabura, Gahinga and Sabyinyo), and spans 160 km2 covered in rainforest and bamboo.
Before we headed out on the trail, we met our Park guides Bernice and Francis, who told us the family of Gorillas we would be visiting were called the Hirwa, which means lucky in English. Each gorilla family has a head which is often referred to as the Silverback, depending on their age.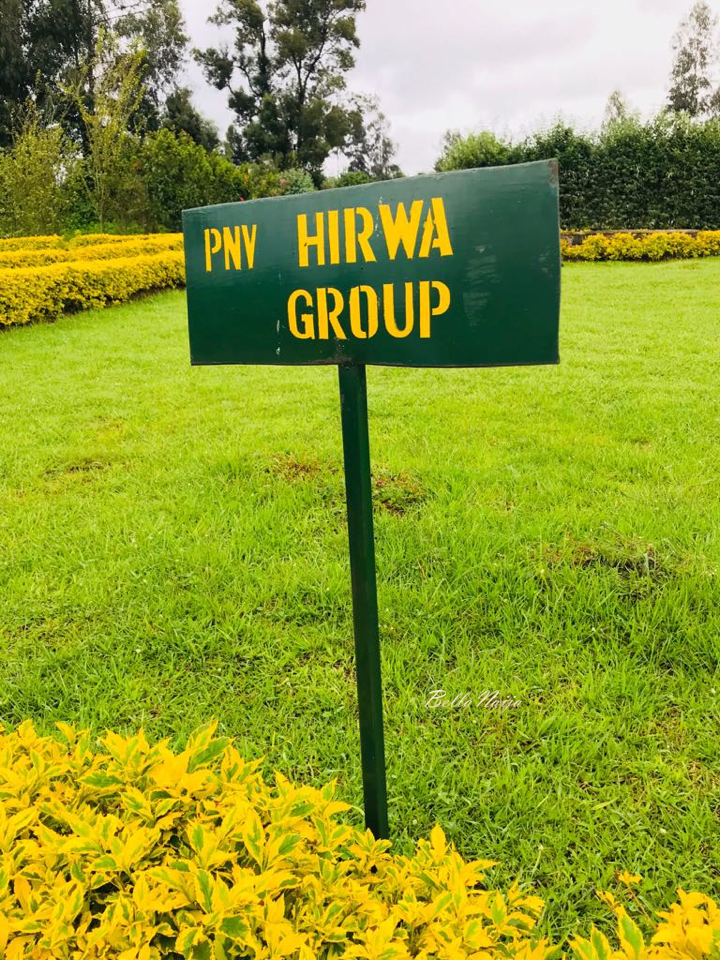 Ahead of the trek, trackers were sent out to locate the gorillas and keep us updated on their whereabouts and the route we should take and it was their primary duty to know their location and account for them at every moment.
After all due protocols, it was time to head out and we drove for about 20 minutes before we got off and were handed our hiking staff and this was where the journey began.
Before I go into details, I'd like to say I'm not like the most unfit person ever; I go to the gym once in like 3 weeks and I go for a few dance classes here and there. Having said that, this gorilla trekking activity kicked my butt.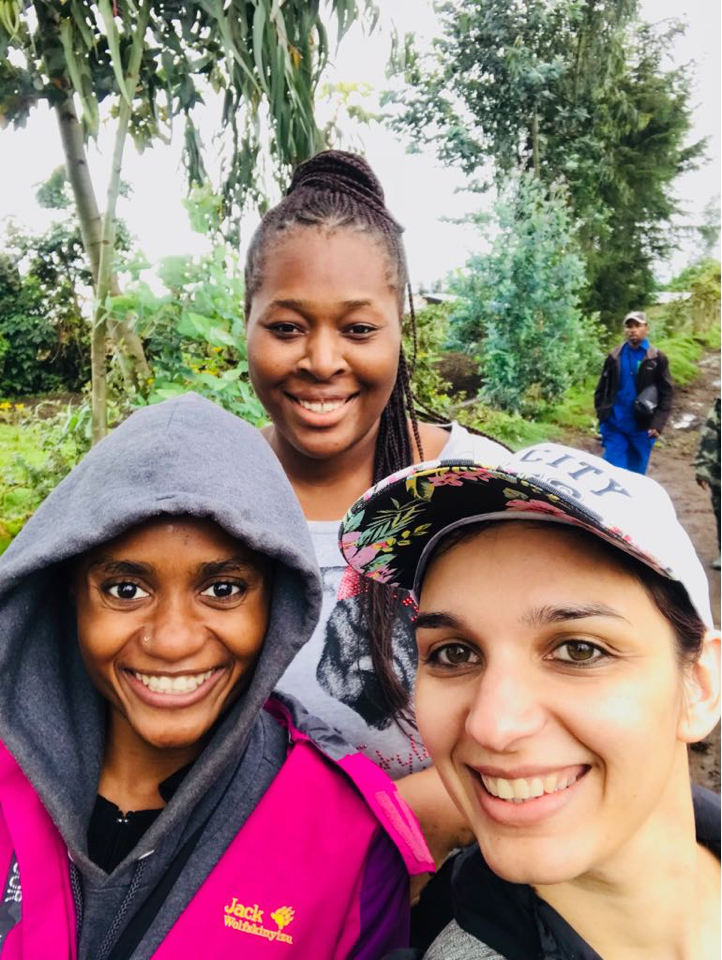 About 20 minutes into hiking, I naively assumed we would be running into a few gorillas and I did the worst thing I could have possibly done to myself, I asked our park guide Bernice, who later became my best friend,  how far away we were from seeing the gorillas. Her response? A light chuckle as she explained we had about 2 and a half hours of hiking before we get to the entrance of the gorilla's park (where they live) and about another 30 minutes before we see one. Tearssss. 
An hour into trekking, it was getting really hard to breathe and my legs were getting weak, but because the rest of my hiking buddies were way ahead of me, I felt the need to walk really fast so I could catch up, and that wasn't a really good idea as I started to feel light headed. This was where Bernice stepped in and asked me to go at my own pace and advised me to take breaks when I needed to.
She also introduced me to a man who could help me navigate through the forest for a fee of 10$, that was about 8000 Rwandan Franc, and without thinking twice, I quickly jumped at the opportunity. So he basically held my hand while I jumped or fell into puddles of mud, and cleared the paths for me and really just kept me sane throughout.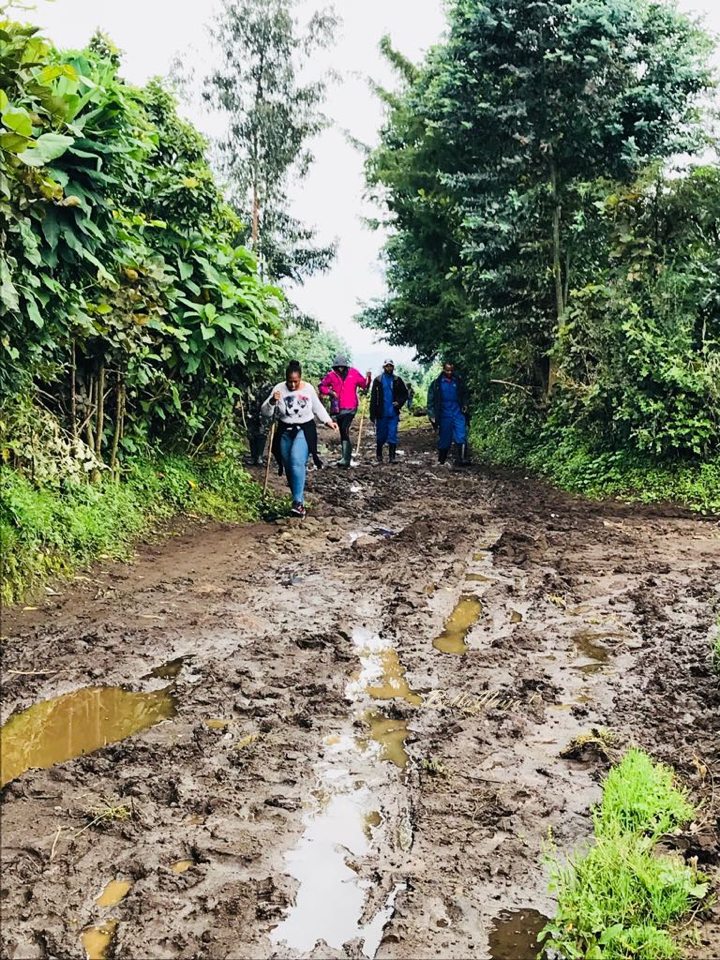 2 hours later, it starts raining and at this point I've had enough, I may have used the rain as an opportunity to shed a tear or two…or three. Heaven knows I wanted to give up, tap out, wave the white flag whatever it was I needed to do to be rescued, I was ready. But Bernice, oh Bernice, she just kept on encouraging me and honestly gingering me till I finally made it to the entrance of the park. Hallelujah!
20 minutes in and I saw my first gorilla, I had a rush of emotions, from being starstruck to being scared to being amazed and finally overjoyed. At that moment, I forgot the long and painful journey I had embarked on to see them. Totally worth it.
The family we saw had a total of 17 gorillas and the Alpha was Munyinya while the second in charge was named Uburanga and the older female was Kabatawa. The gorillas spend at least an hour of their day with humans and after that they've had enough.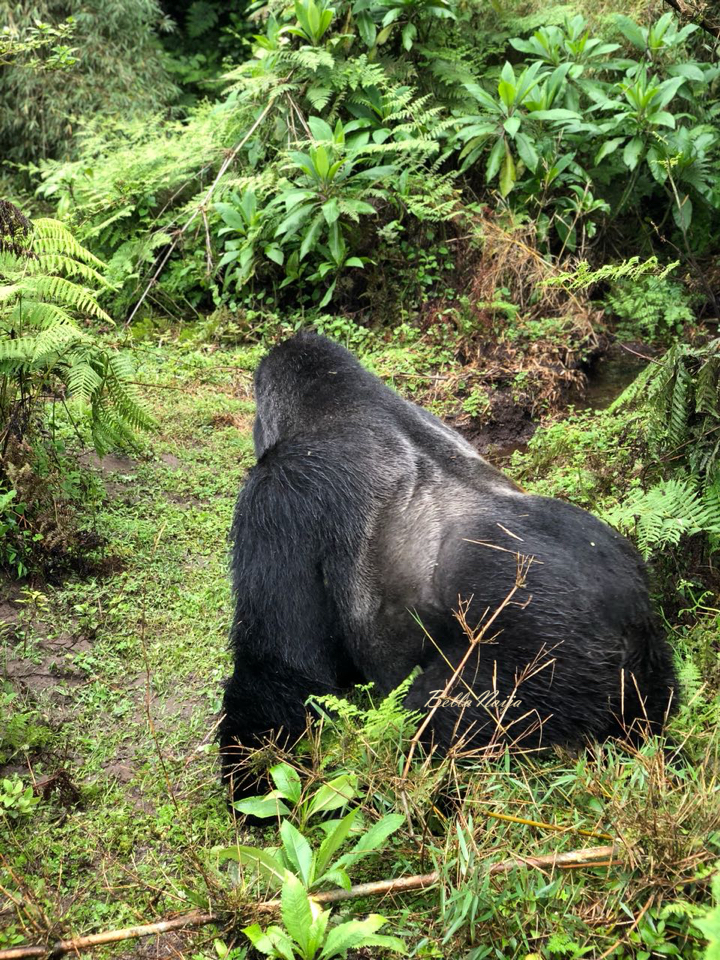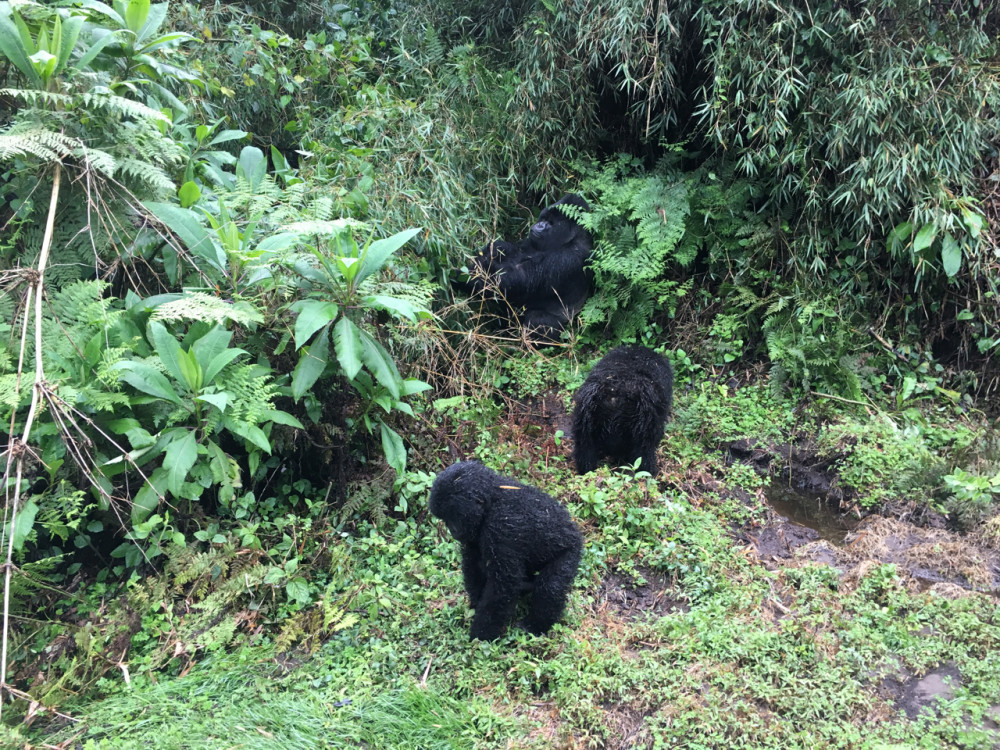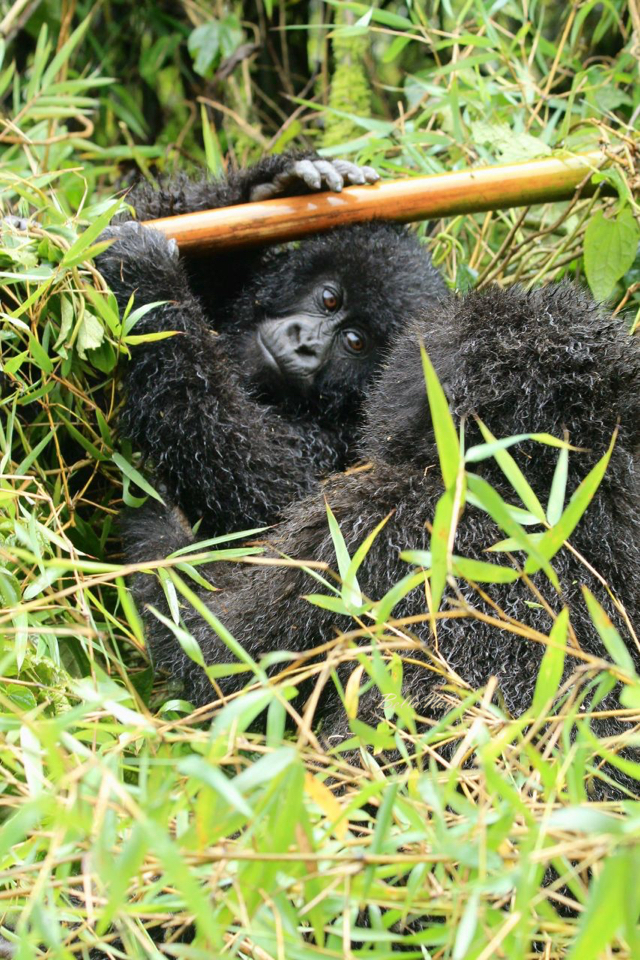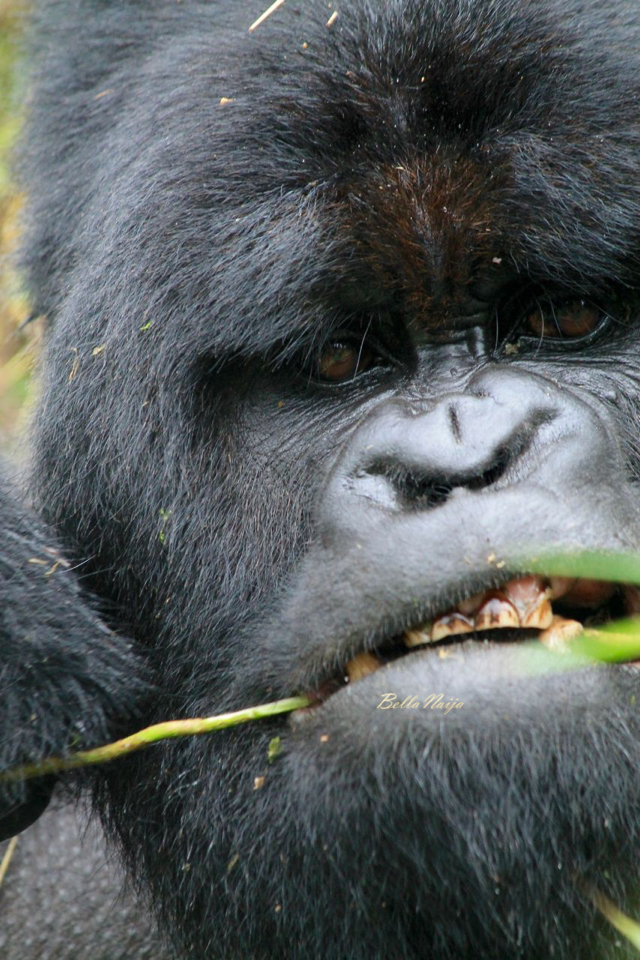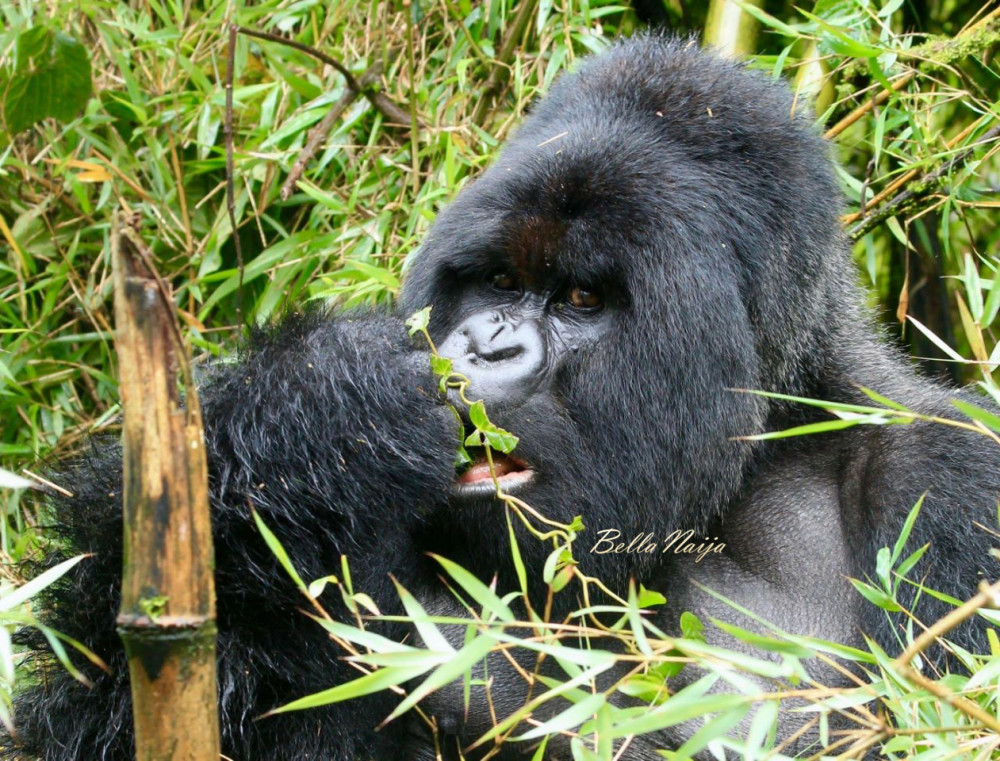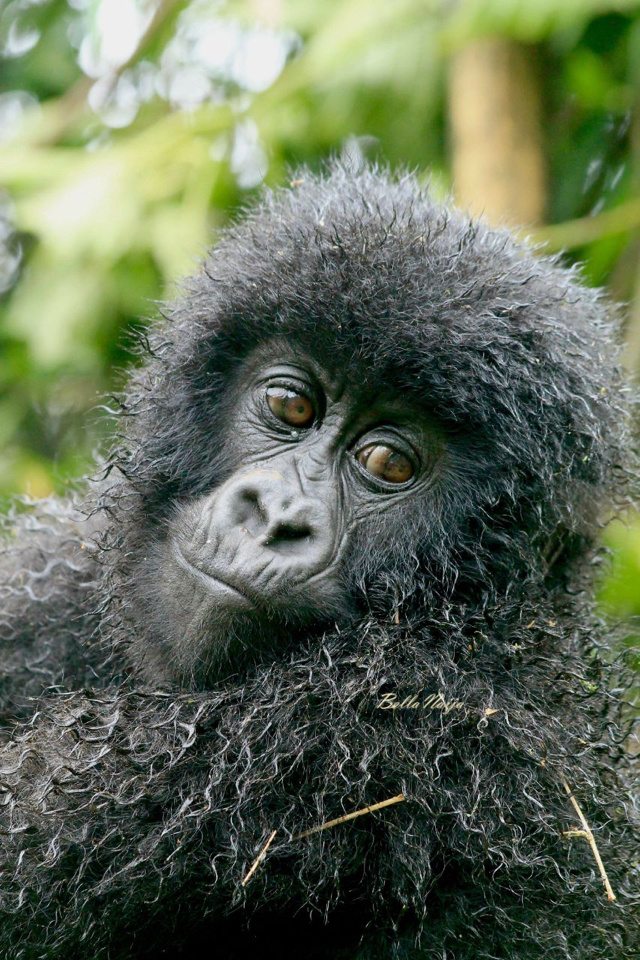 I personally would have preferred if it wasn't the rainy season as everything and everywhere was slippery and made it much harder to navigate, which could explain the fact I fell multiple times.
After spending about an hour with gorillas, it was time to leave them and the hike back down wasn't as bad. As a matter of fact, I used the serenity to reflect and clear my head, something I couldn't do earlier on because I was trying not to die.
We got back to the base camp and before we departed, we were given a certificate of achievement for participating. I was so elated especially as we weren't told we would be getting one and I was so happy I finished the trail.
Following about roughly 5 hours of hiking, it was time for lunch so we headed out to Amakora Songa Lodge in Kinigi and it was just about a 10 minutes drive from the national park.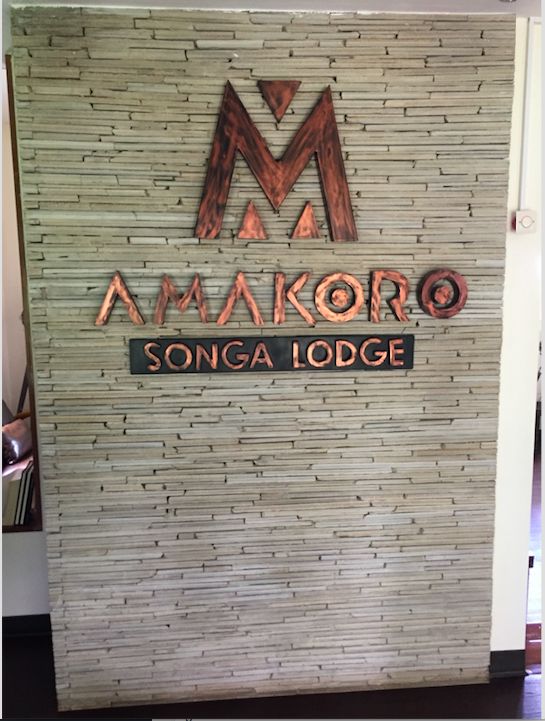 We were welcomed with much needed hot towels and cocktails as our sneakers/hiking boots were immediately taken away from us to have them cleaned while we were given the most comfortable slippers to chill in.
We toured the new, eco-friendly lodge which had two rooms in the main lodge which can sleep up to 8 people and two separate cottages.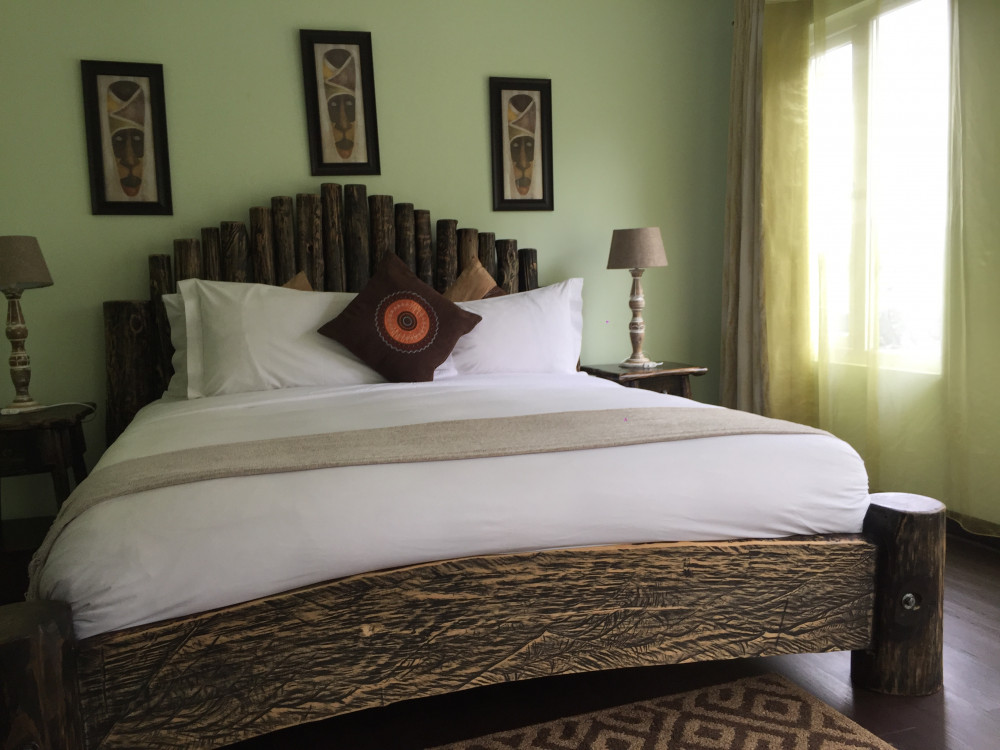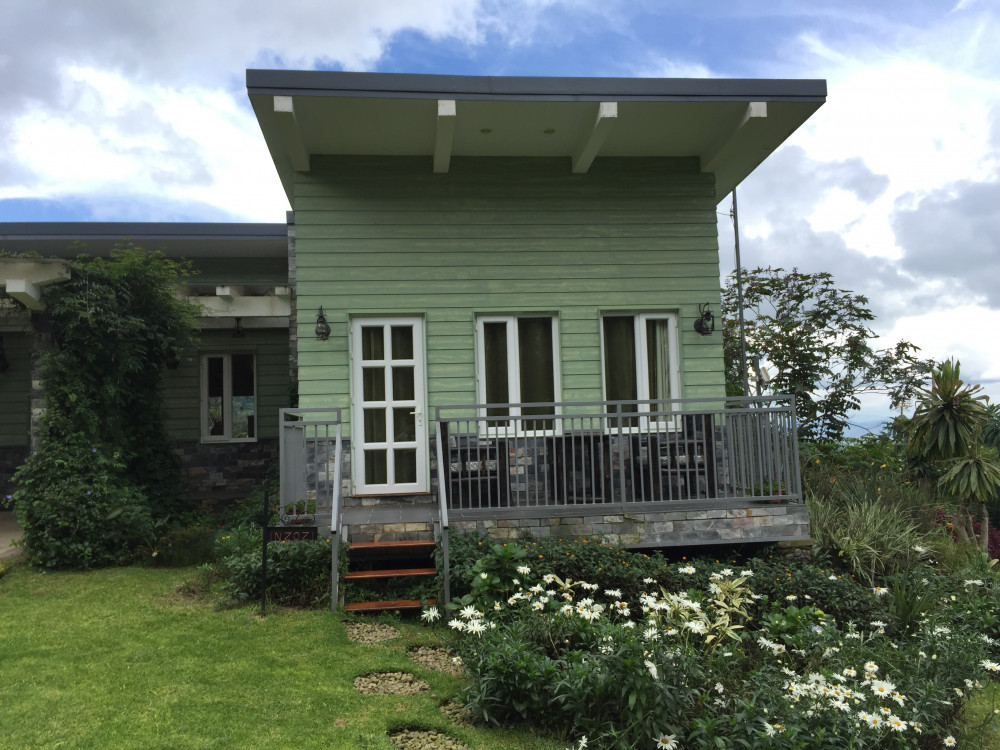 And then it was time for lunch with Rosette Rugamba, who is the founder and managing director of tourism company Songa Africa.
After lunch, it was time to head back to the Radisson, and I was looking forward to it the most cause I had called earlier to book a spot at the Amani Spas.
We arrived the hotel and it was straight to the spa for me where I received a full body massage and slept off almost immediately after I returned to my room. My masseuse was clearly not a learner.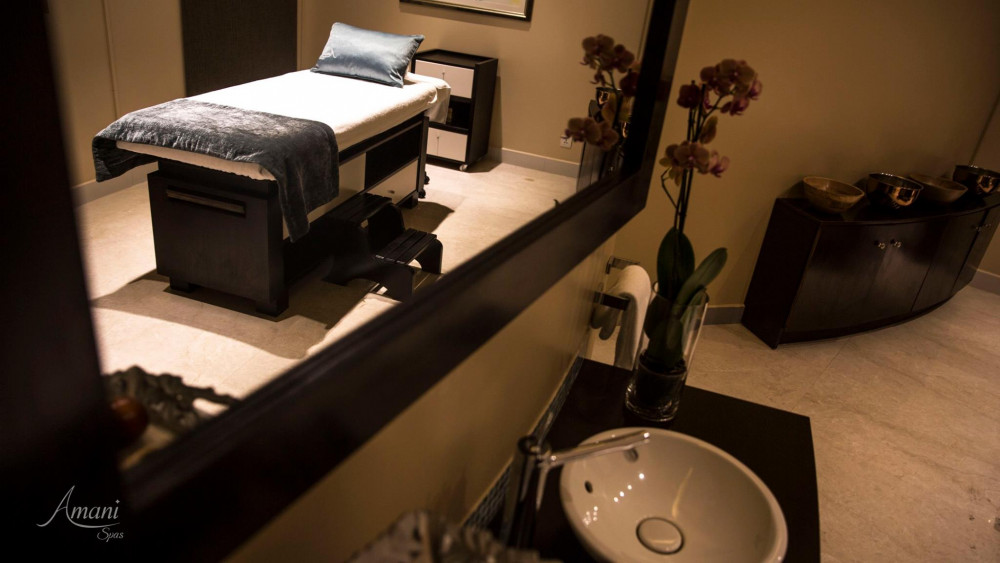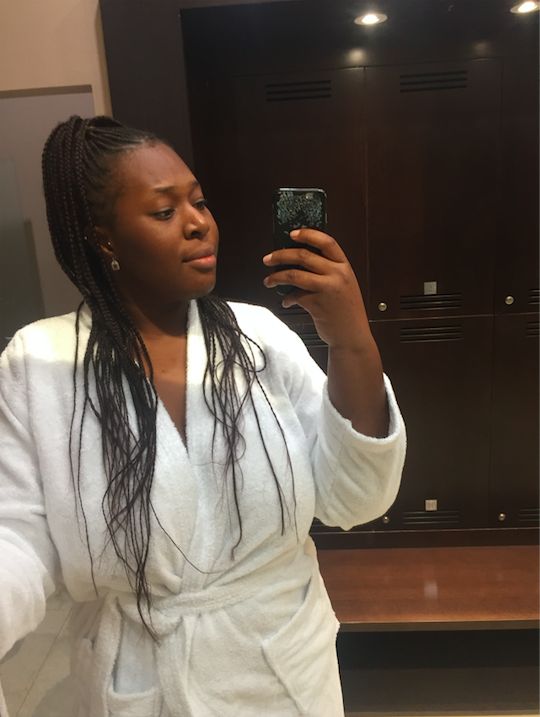 Day 4
Touring Kigali Convention Centre, Inema Arts Center & Park Inn by Radisson!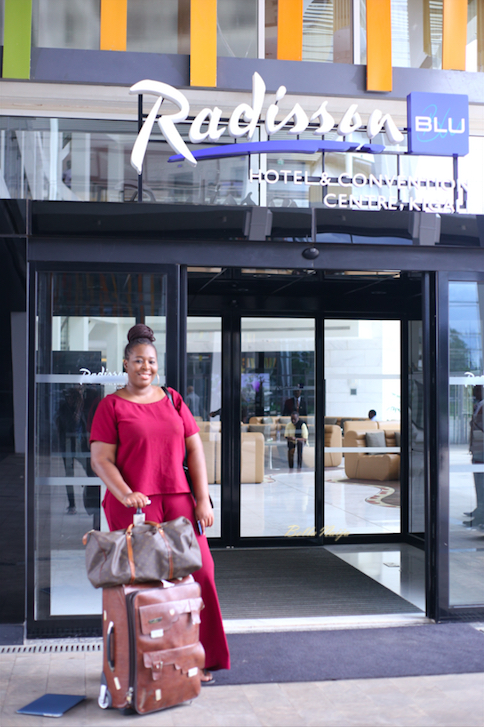 On my last full day in Kigali, I checked out of the Radisson Hotel and Convention Centrebefore we headed out for breakfast, after which, we toured the Kigali Convention Centrewhich is an absolute beauty in the night.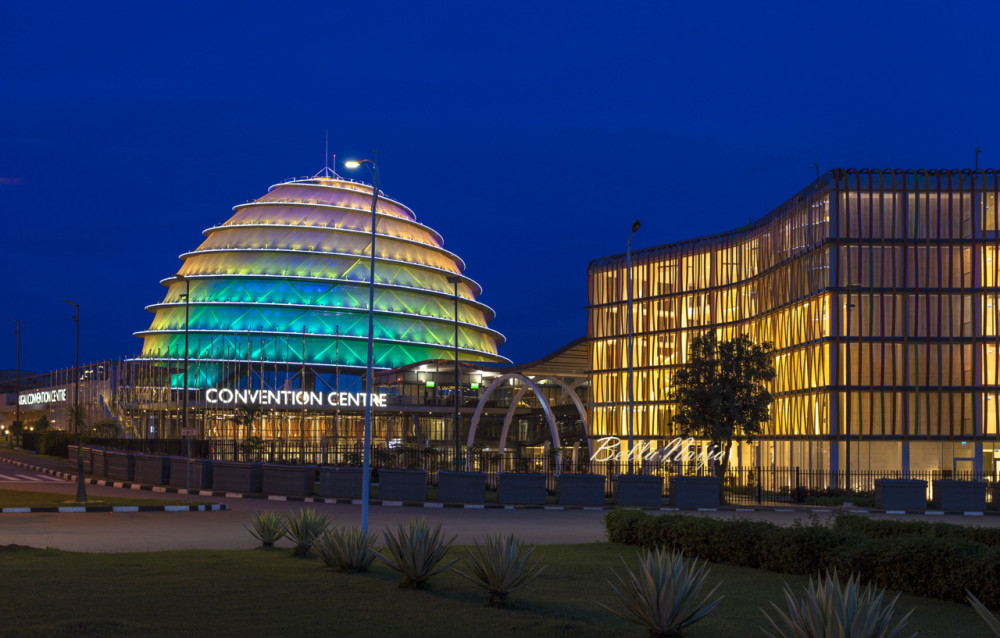 The convention centre is located about 6 kilometers west of Kigali International Airport and opened on July 8th, 2016.
The color that beams through the dome at night is the Rwandan flag and can be spotted from different sides of the city.
The KCC is the largest Convention Centre in the region. Its unique design integrates all the facilities and functional technology with a clear reference to the culture and traditions of Africa.
Situated in the heart of Kigali. KCC offers premium conditions for regional and international events like conventions, exhibitions, festivals and meetings.
Furthermore, Kigali Convention Centre offers a 32,000 m2 function space spreading over the 18 different venues which include a state of the art auditorium with the capacity of 2600-3200.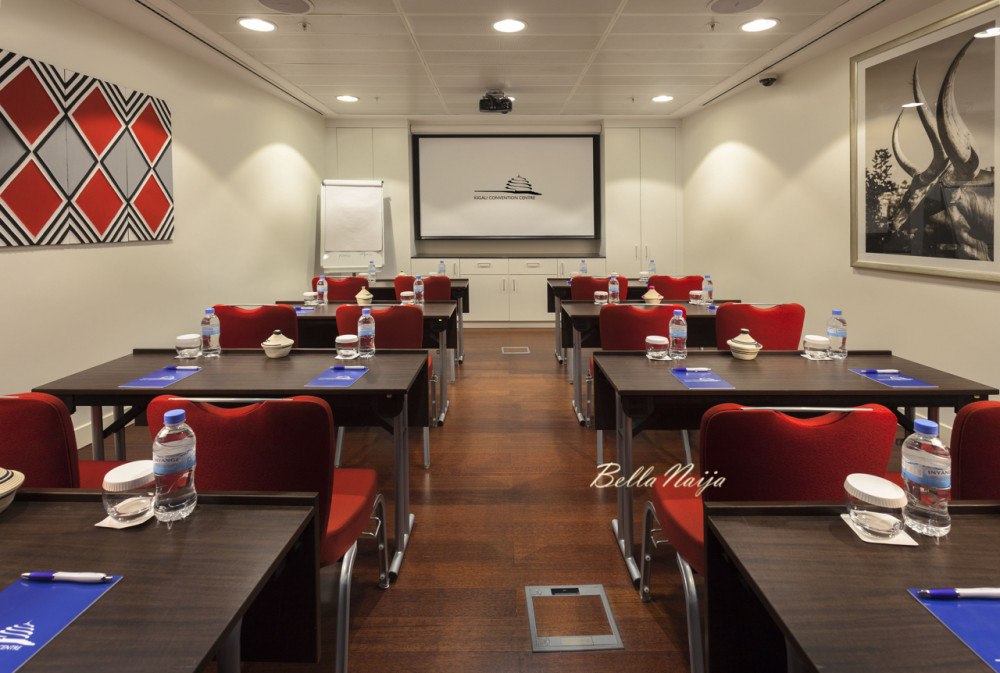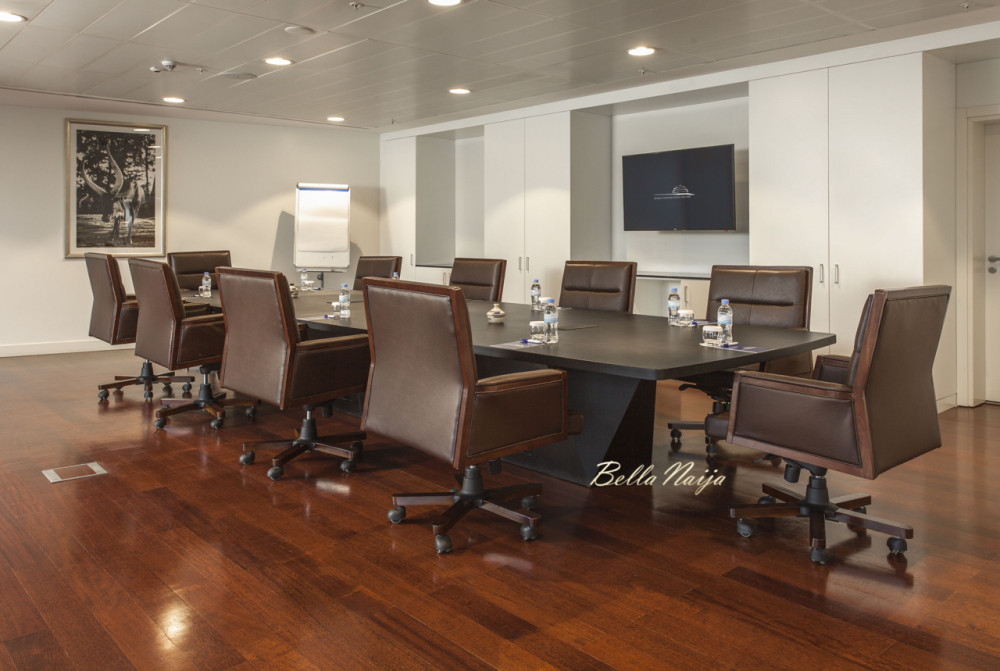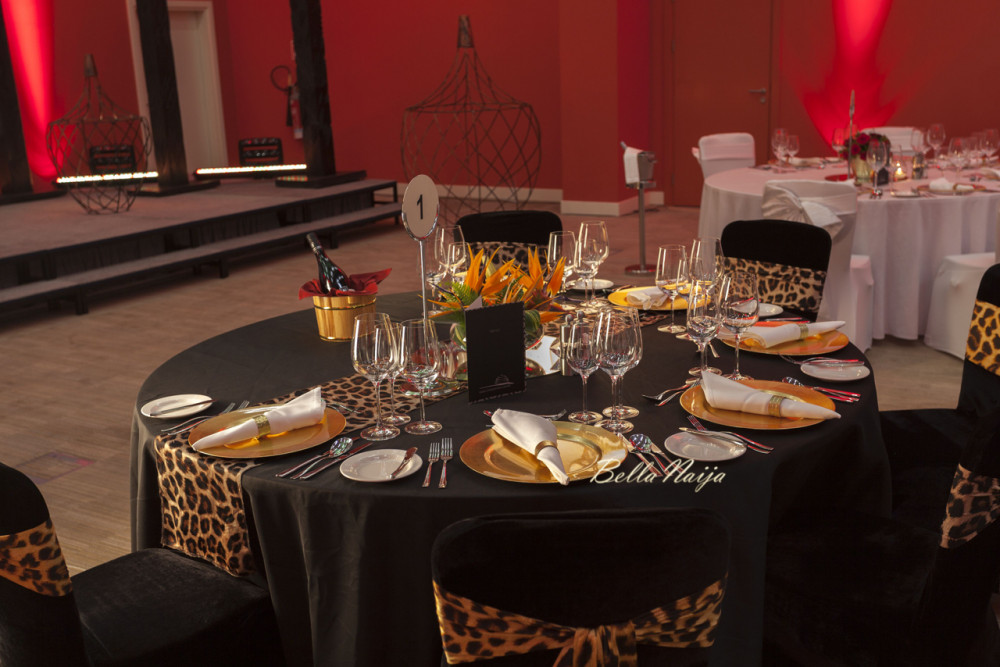 Their meeting spaces are fully equipped with the latest technology and AV equipment for successful events. Other facilities of the Convention Centre include a clinic, ATM and a business centre.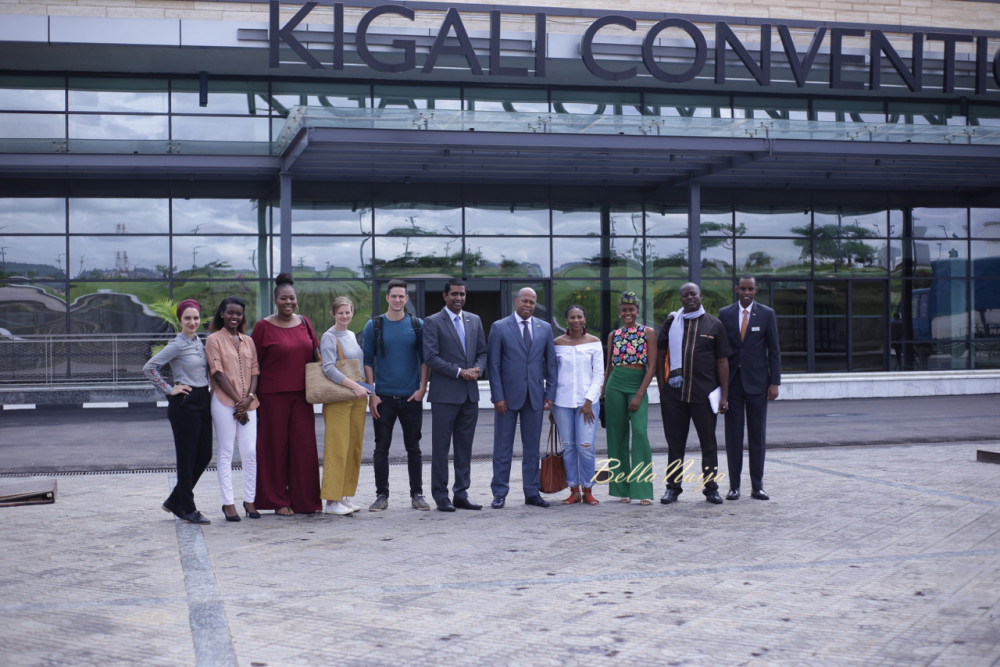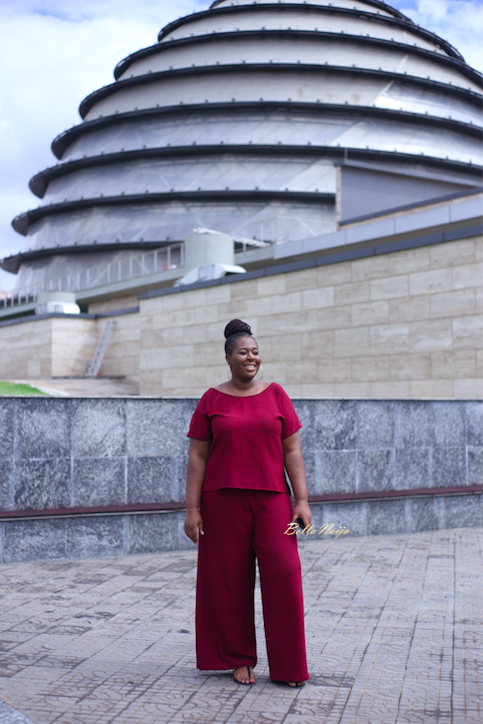 After the tour, it was time to head on over to Park Inn by Radisson, but first on our way we stopped at the Inema Arts Center where I had the best time!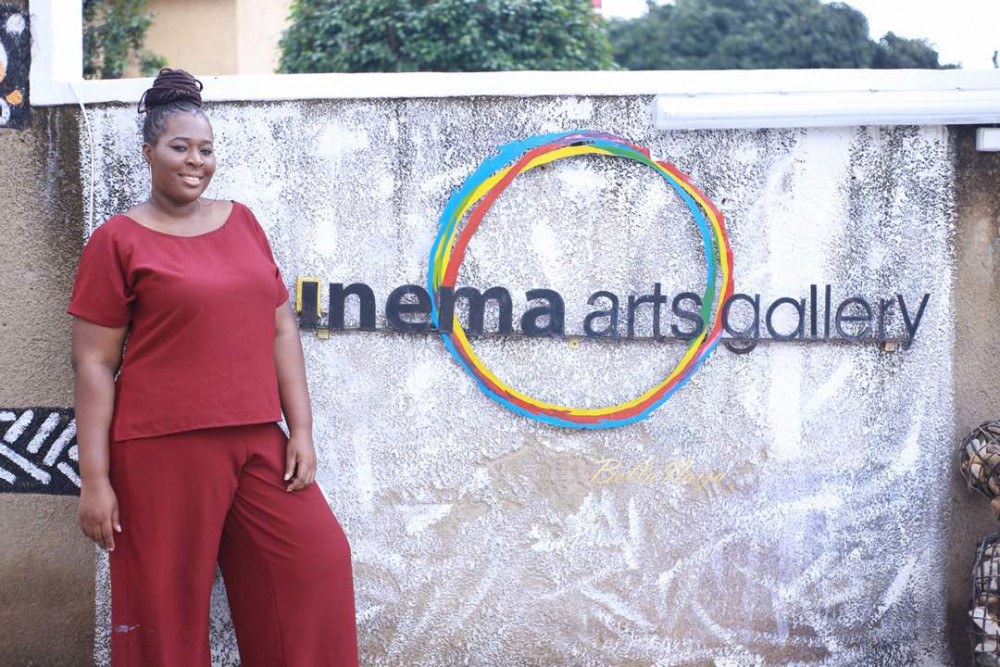 Founded in 2012 by brothers and self-taught painters Emmanuel Nkuranga and Innocent Nkurunziza, Inema Arts Center spurs creativity for personal, social, and economic growth.
Emmanuel and Innocent started Inema to tap the untapped potential of art in Rwanda, to use creative expression to bring the community and country alive, to provide exposure to creative people and create opportunities for Rwanda's most underserved to use creativity for a productive livelihood.
At its core, Inema Arts Center provides space for 10 artists in residence to explore their creative talent. Specializing in contemporary African Arts, Crafts, Music and Dance, and has become a beacon in Rwanda for cultivating creative expression.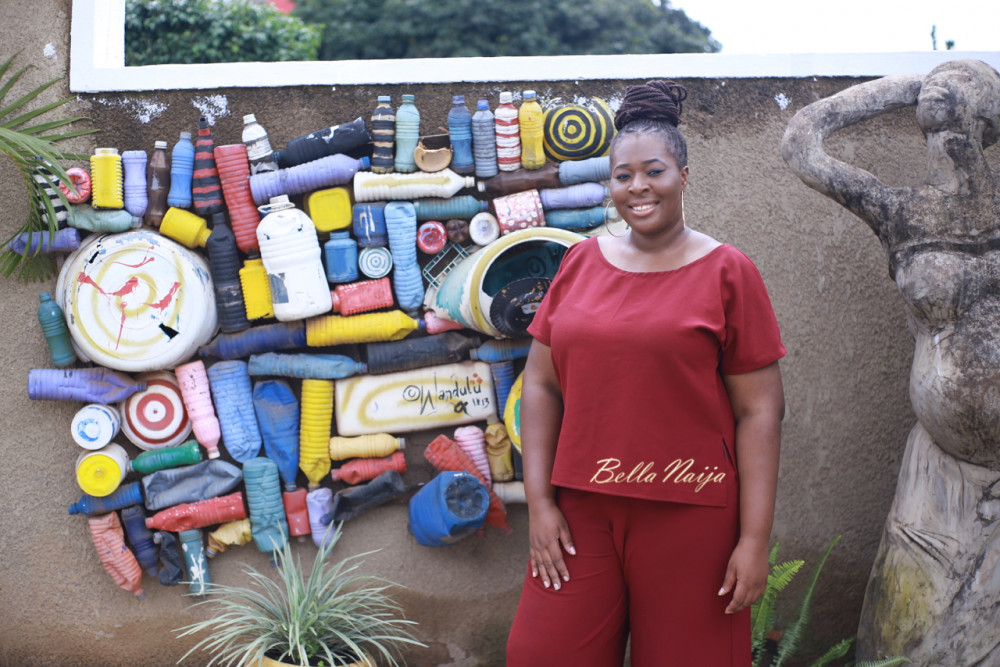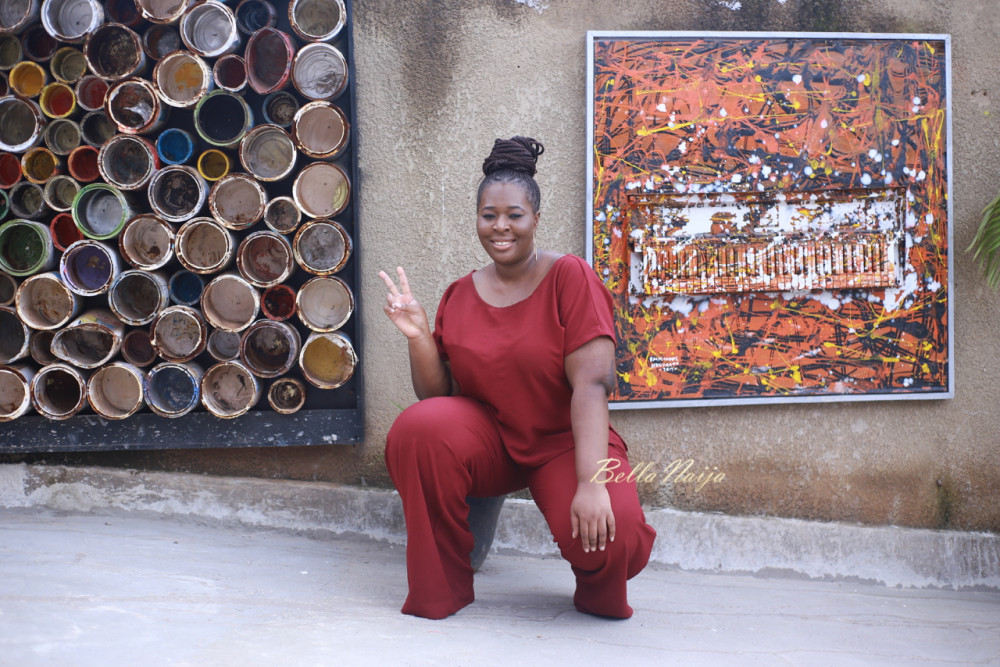 After we explored a few beautiful artworks, it was time to paint and this is where my inner Picasso or Da Vinci came out to play. We were given about 40 minutes to paint anything we wanted to, and this is what I came up with.
Then it was time to dance! They brought a choreographer who taught us a few basic steps from the cultural dance and after multiple failed attempts, the children of the arts centre who graciously skipped school for us, came out to show us how it was really done.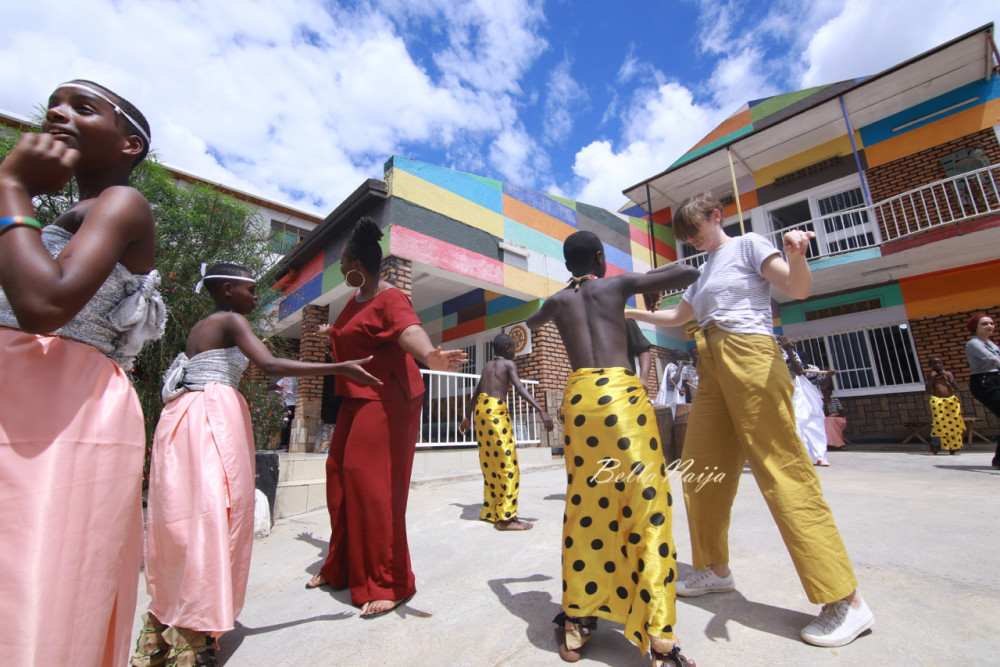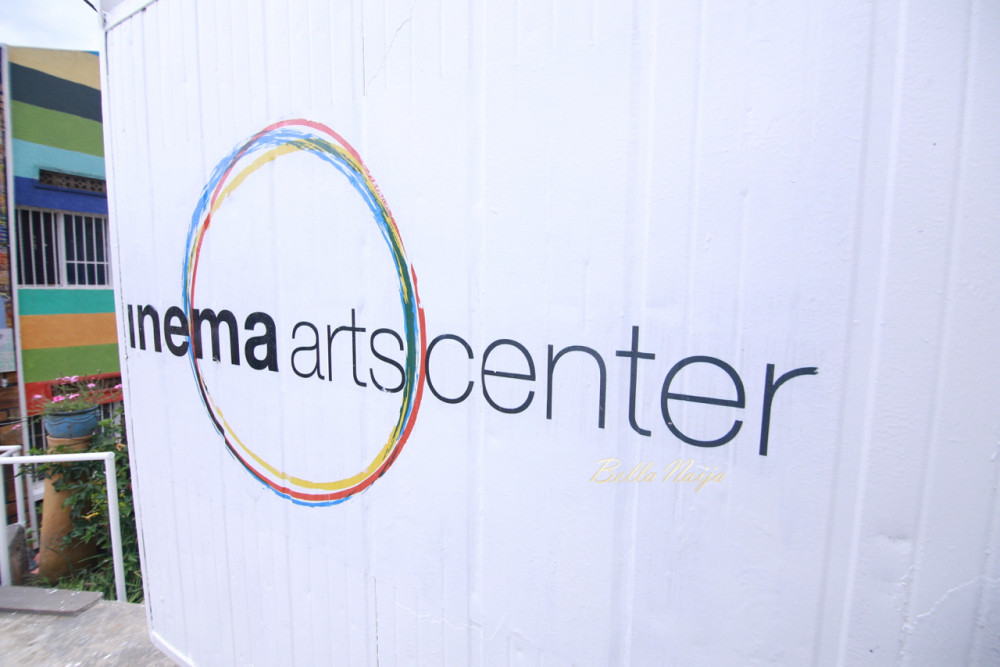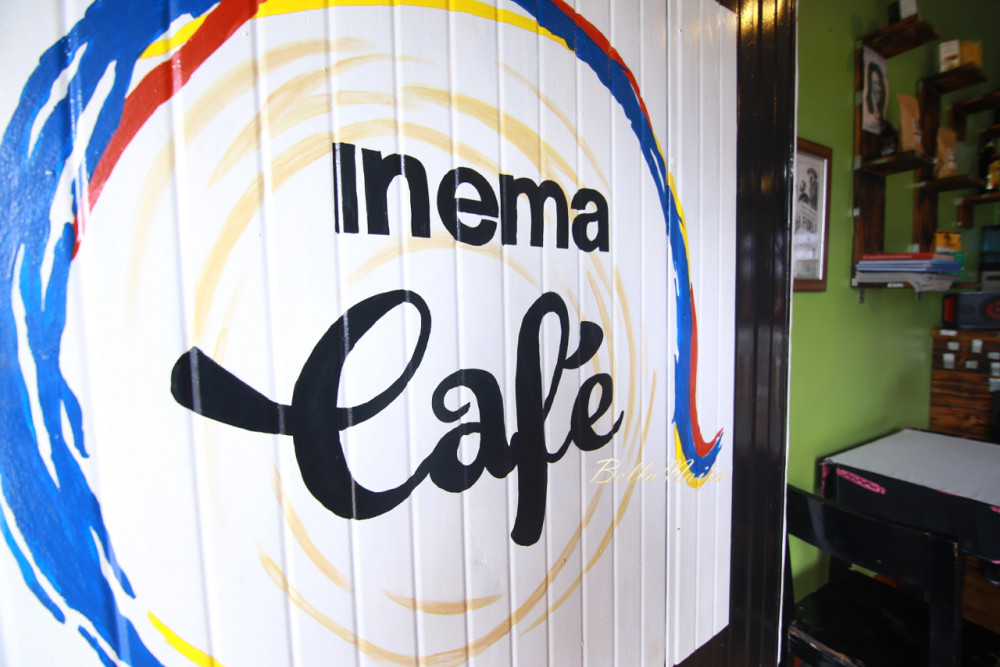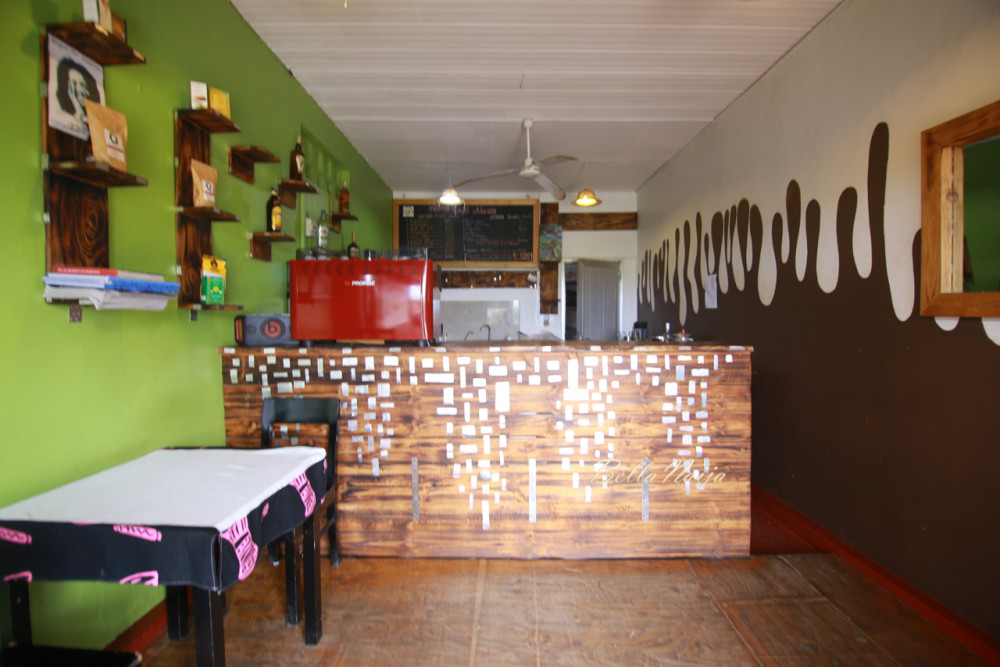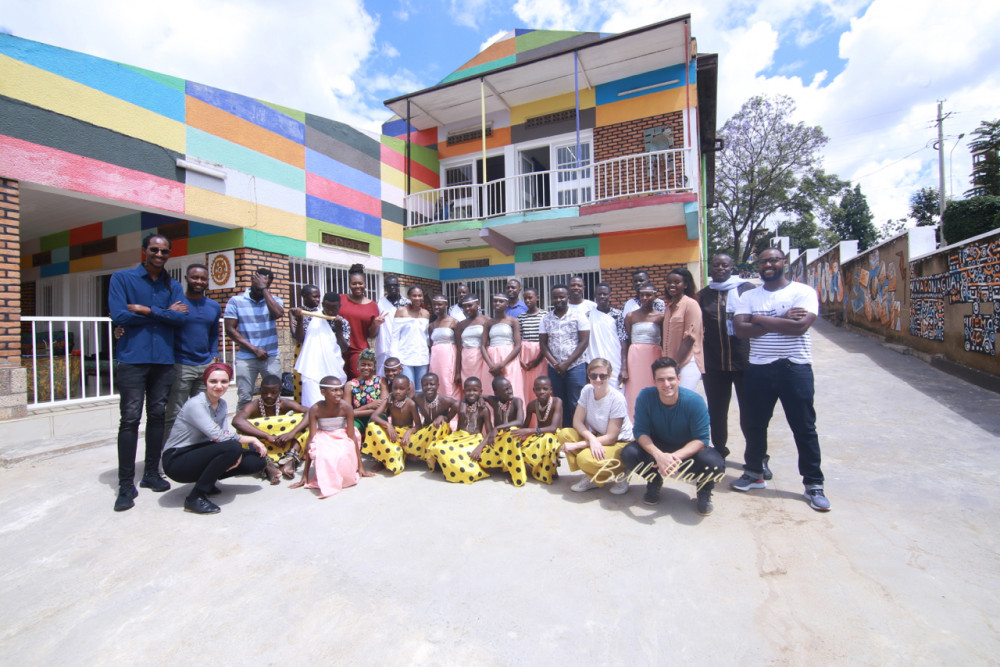 Shortly after the Sip and Paint, we arrived at the Park Inn by Radisson hotel just in time for lunch at the Live Inn Room restaurant, followed by a tour of the hotel.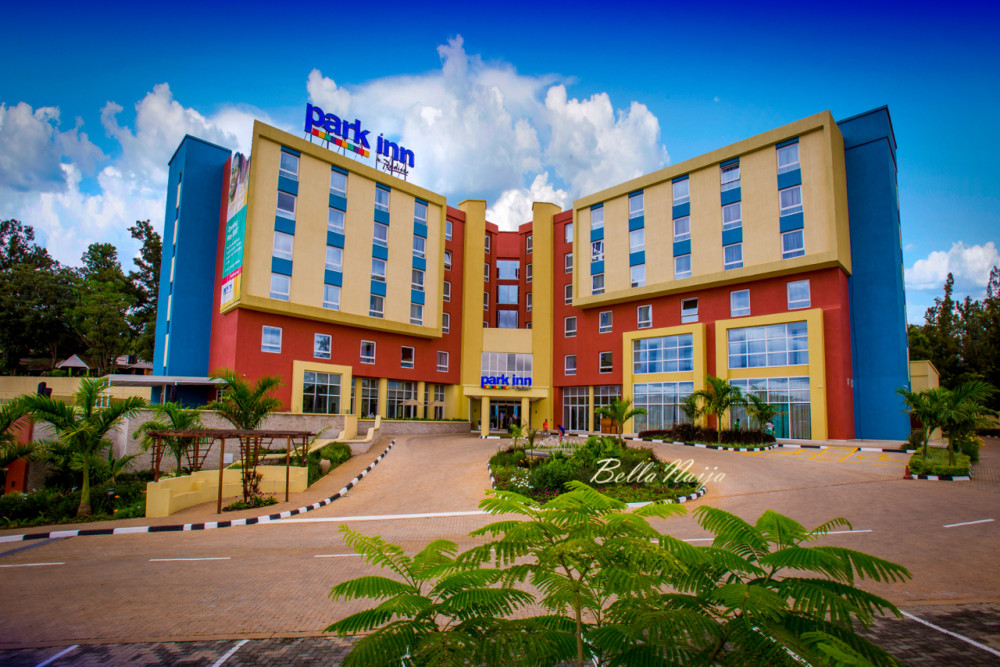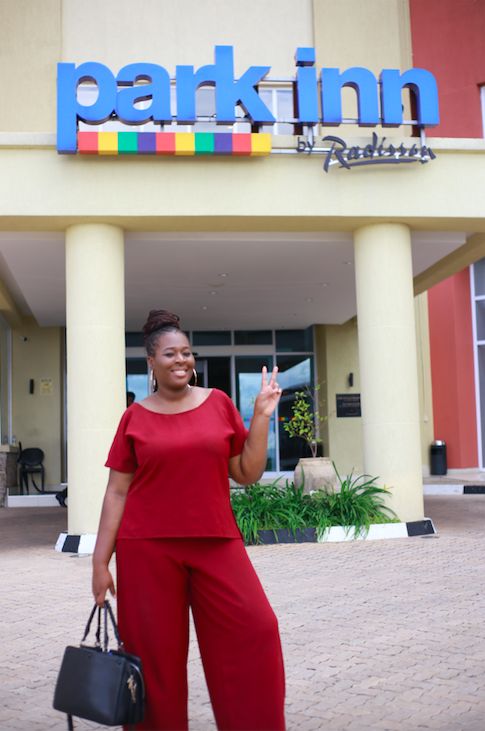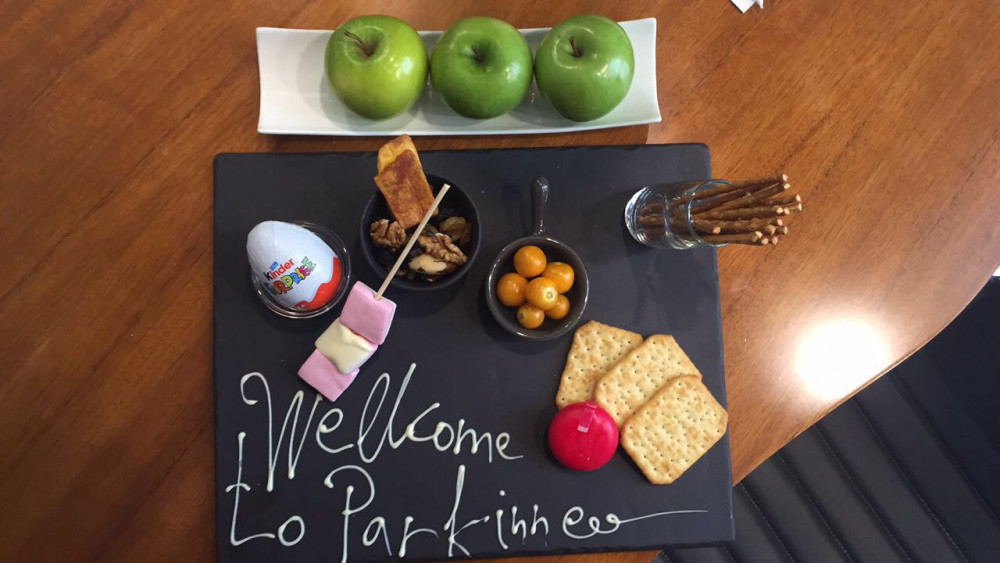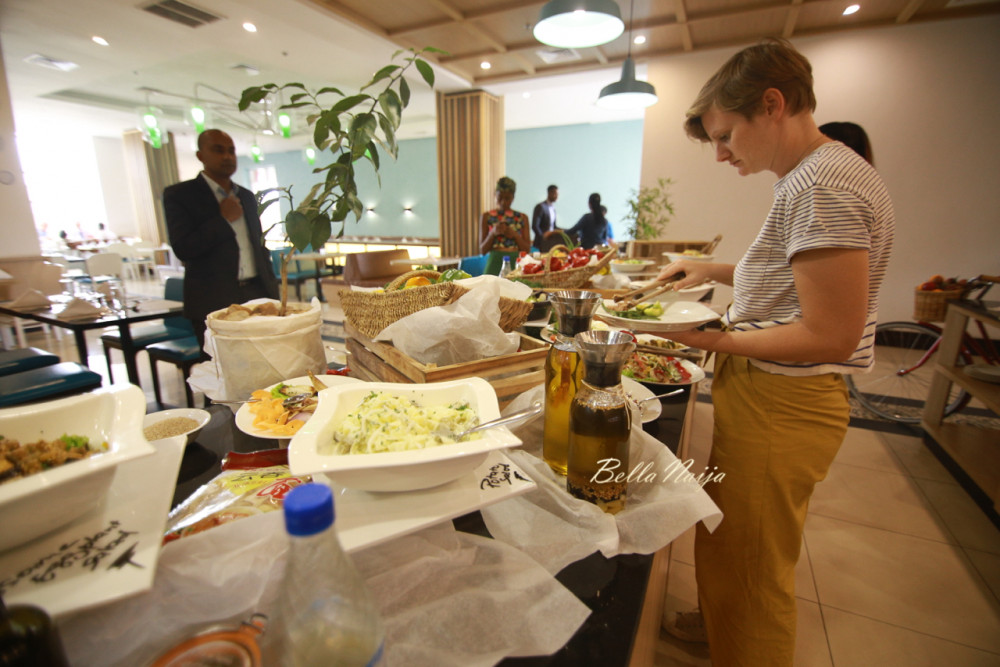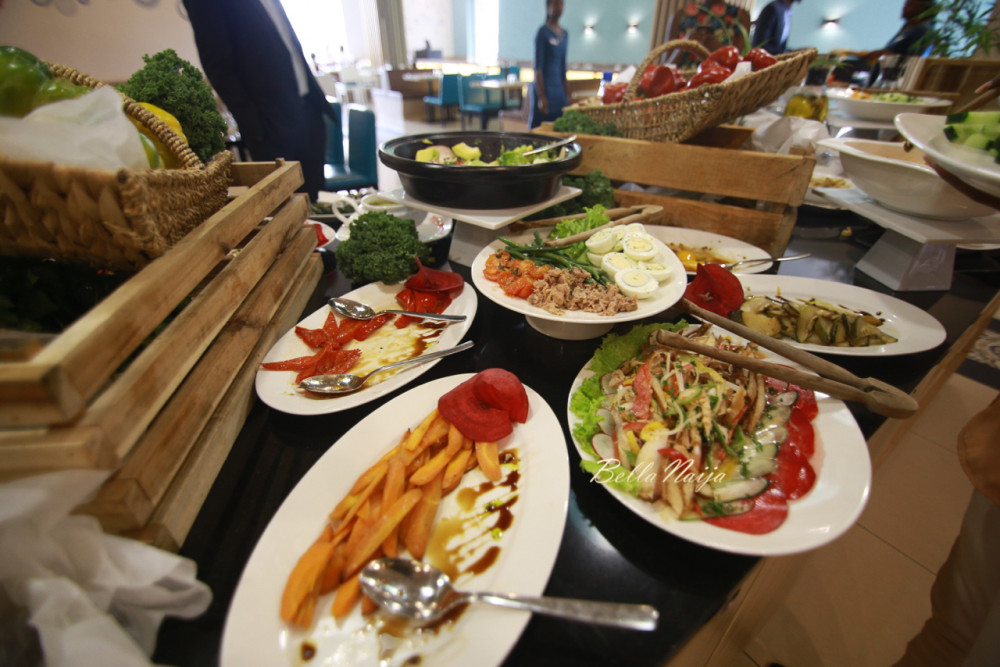 The hotel is within easy reach of government buildings like the Presidential Palace and the Kigali Genocide Memorial Center. The international airport is just 12 kilometers away, and airport shuttles to and from the hotel are available.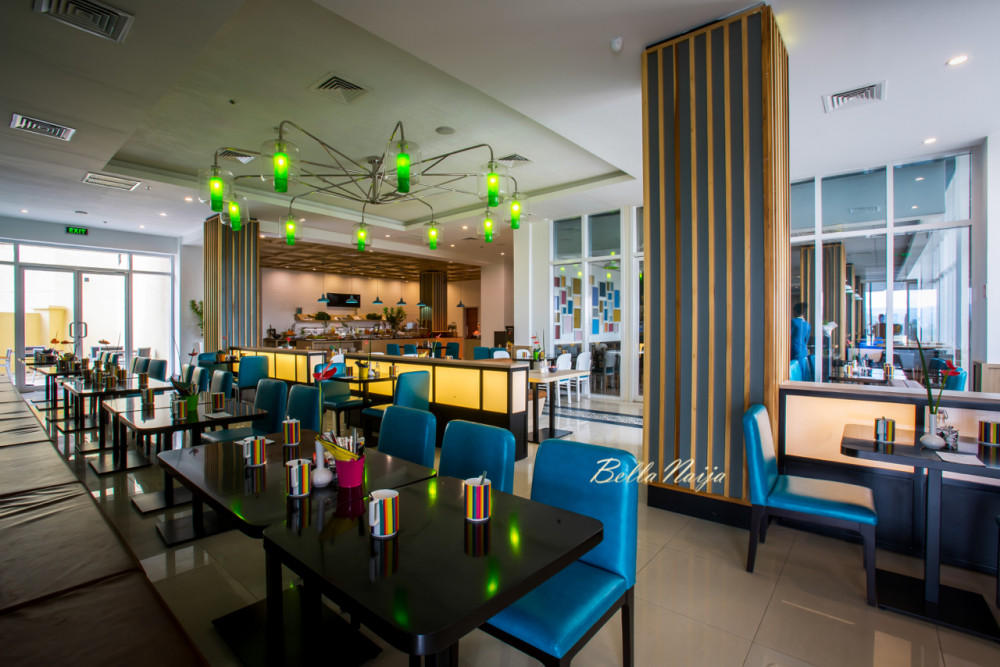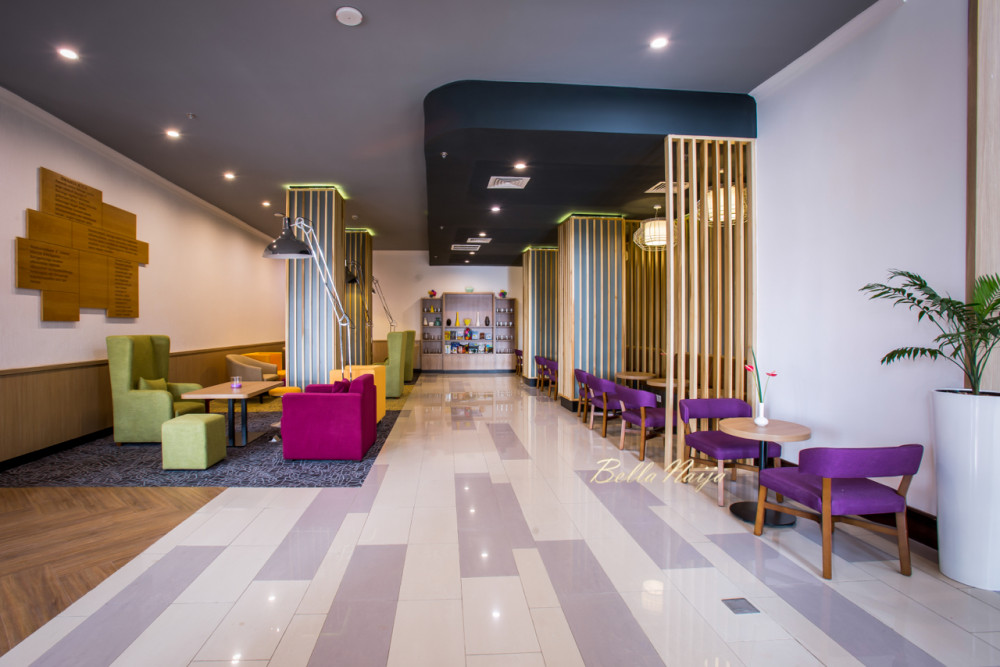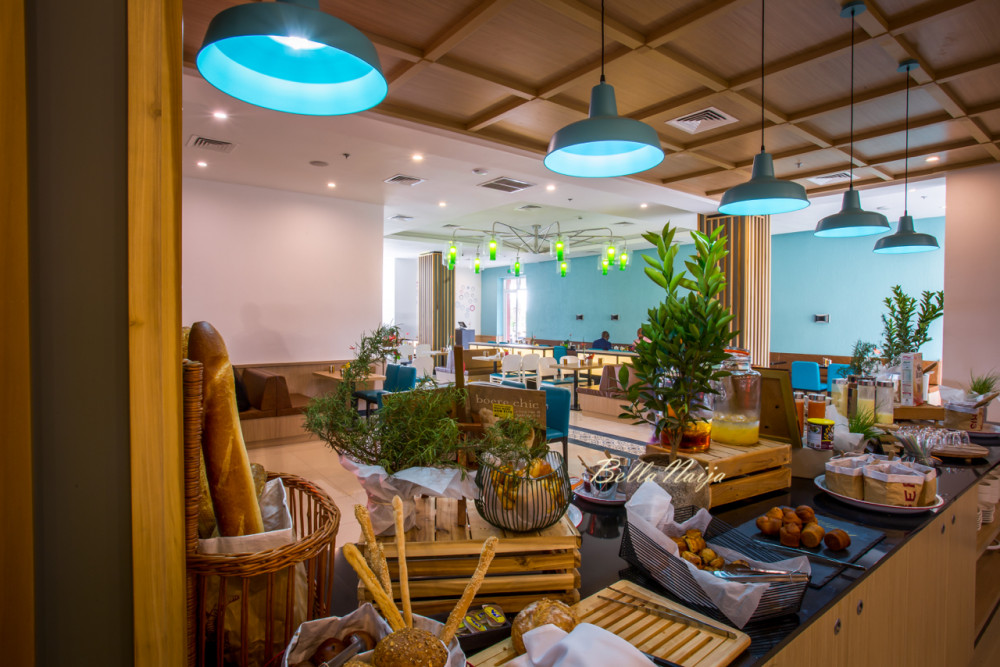 Their 161 modern rooms and suites include amenities like free high-speed Wi-Fi and vibrant furnishings, so you can stay connected in comfort.
When it comes to dining, the Live Inn Room Restaurant offers a modern, cozy atmosphere, along with a delectable range of international dishes.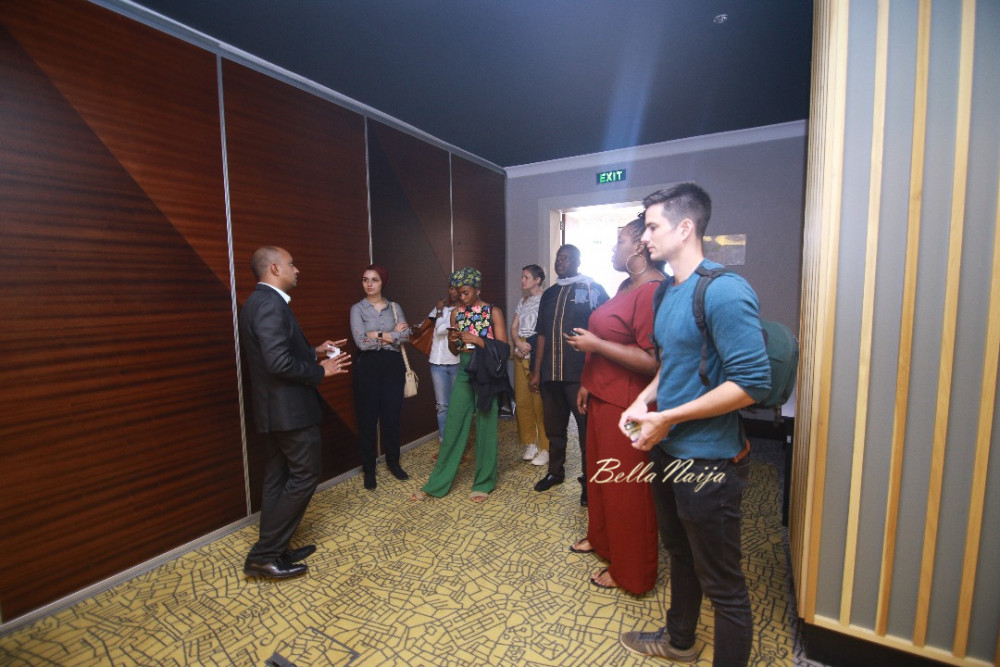 The excellent meeting facilities of the hotel include state-of-the-art audiovisual equipment and stylish surroundings.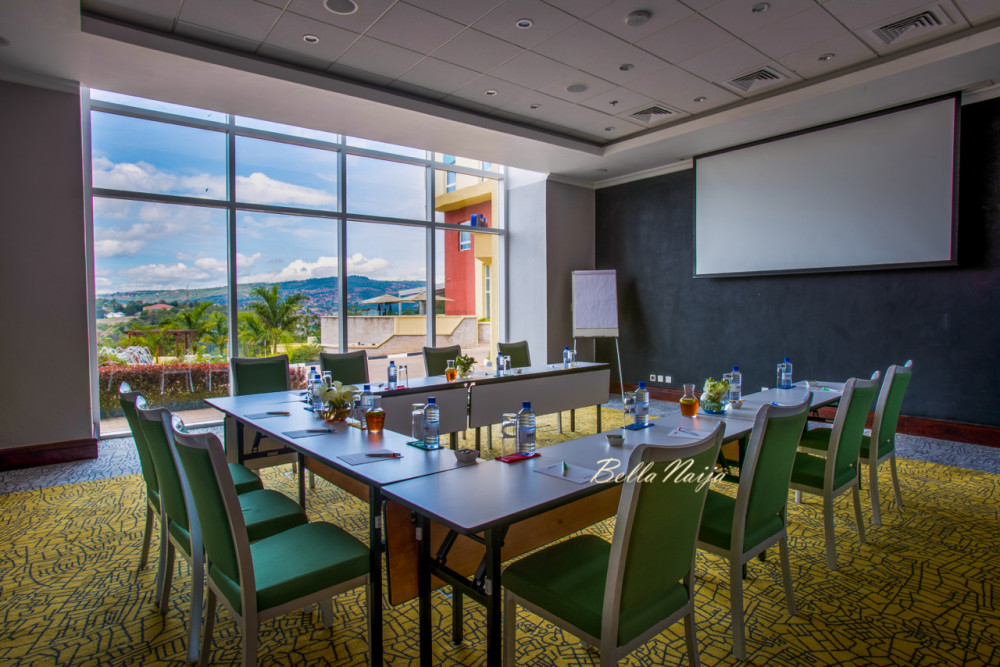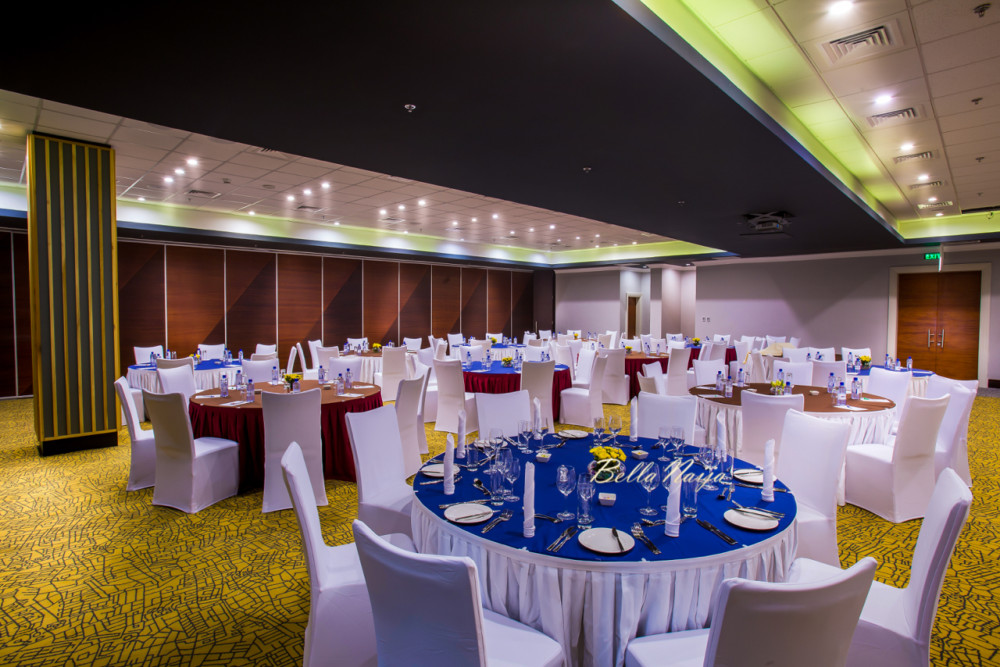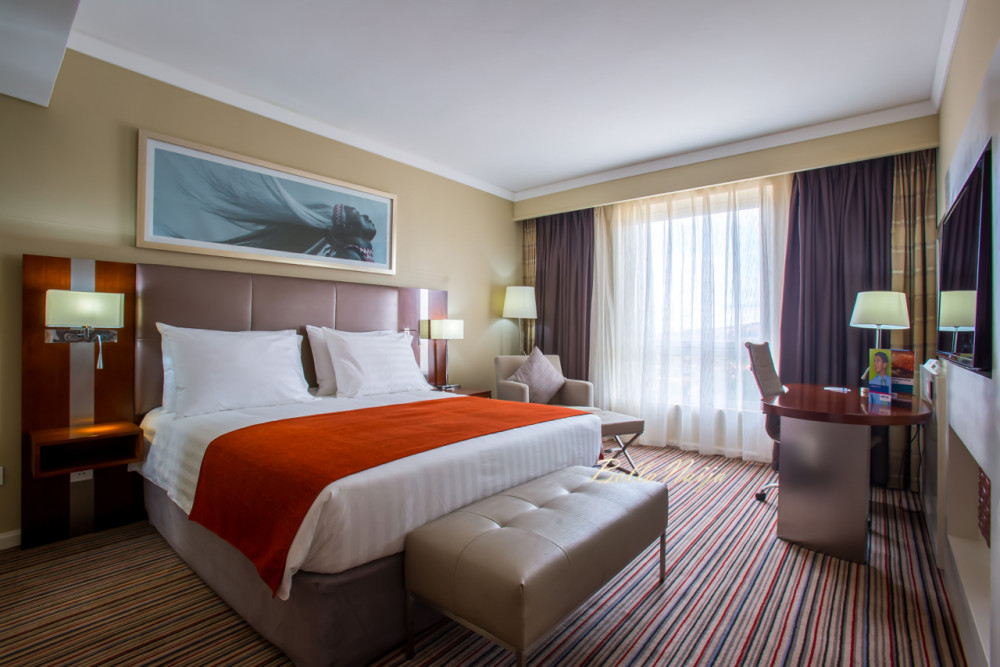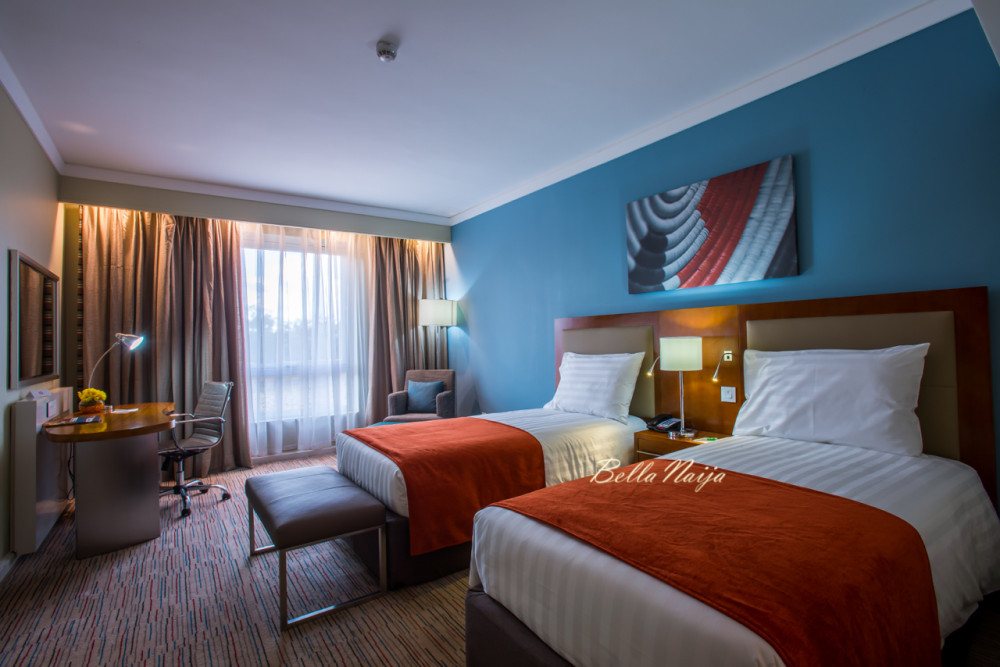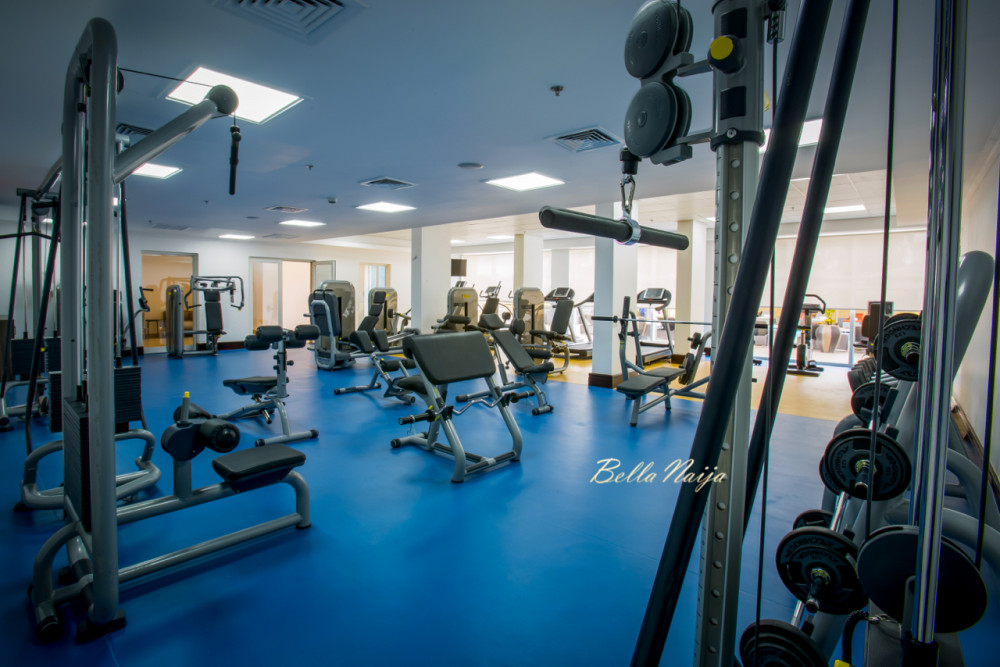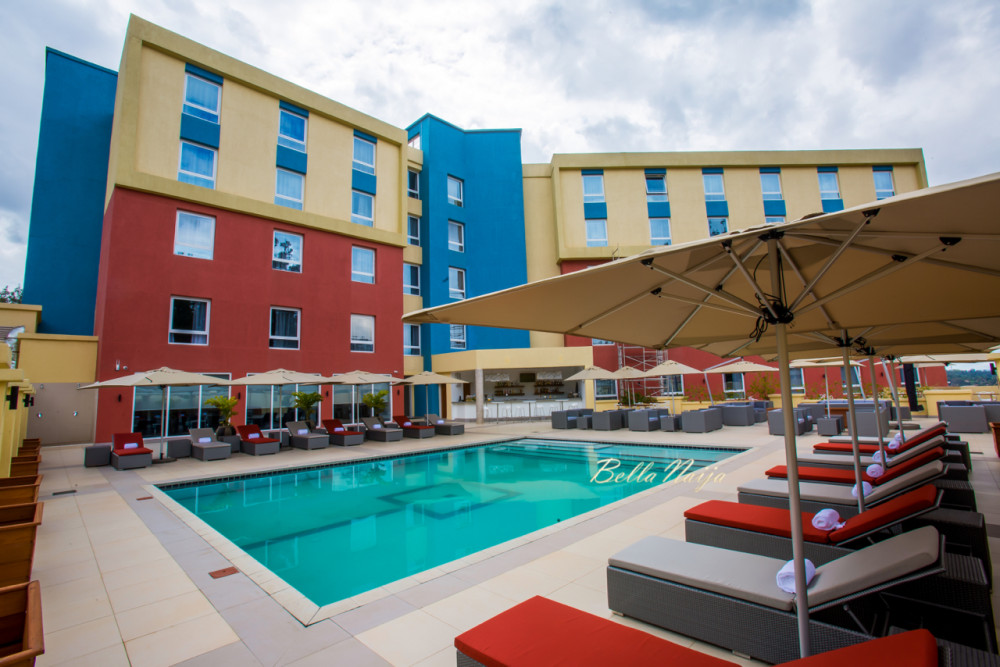 After lunch, it was time to rest a little before we spent the rest of our evening at the hotel's club, JJ's Nightclub.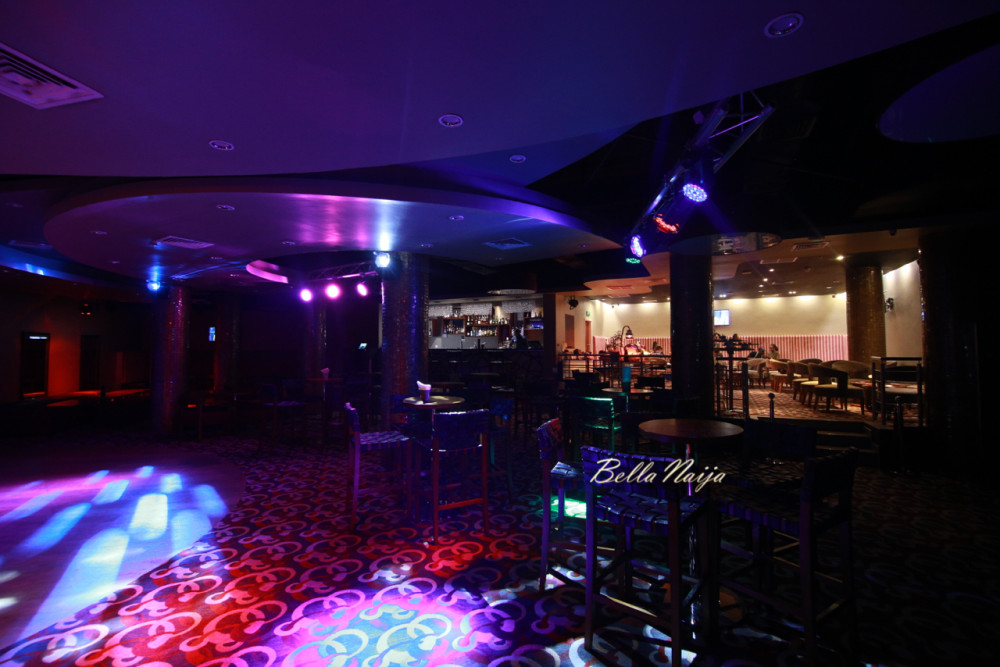 JJ's Nightclub is situated right in the premises of the hotel, which is very convenient. It should be comforting to know that after a long night of partying your room is just a few steps away.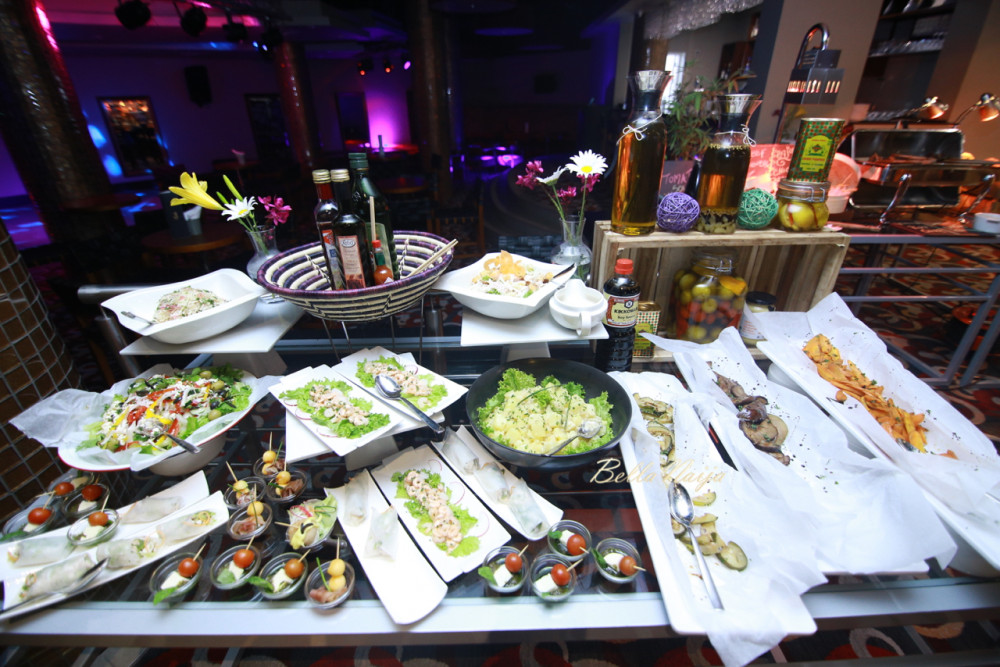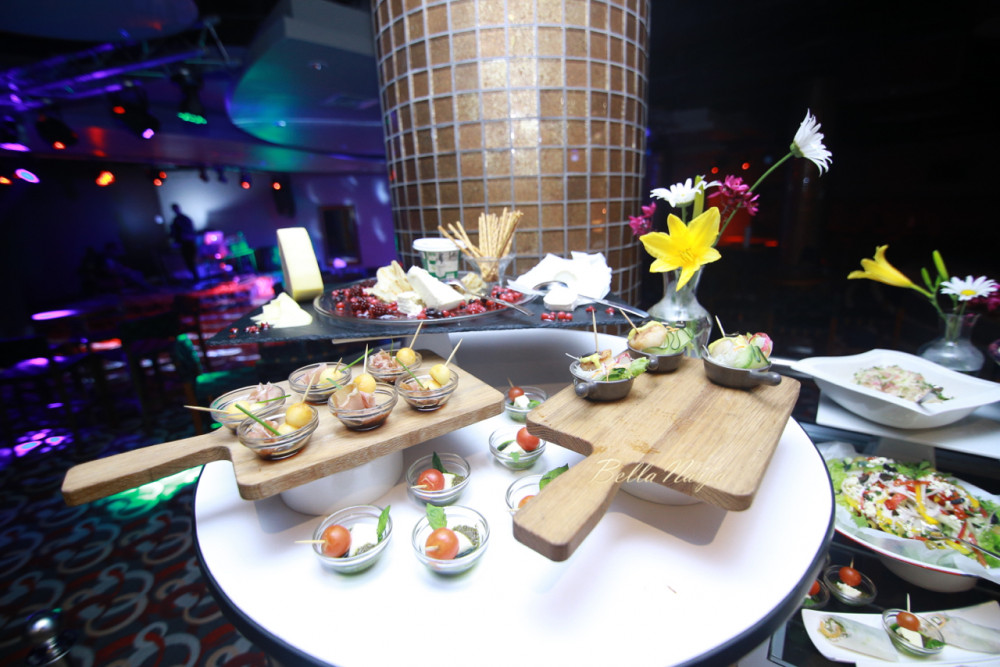 At the end of the night, after all the talking, dancing, eating and drinking it was time to hit the sack as I was headed back to Lagos bright and early the next day.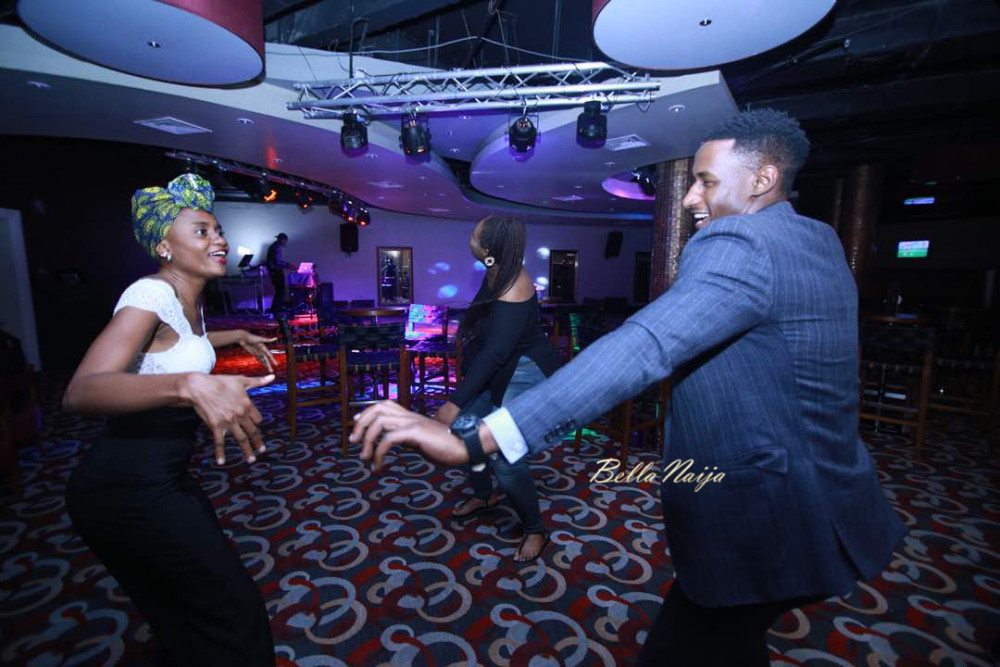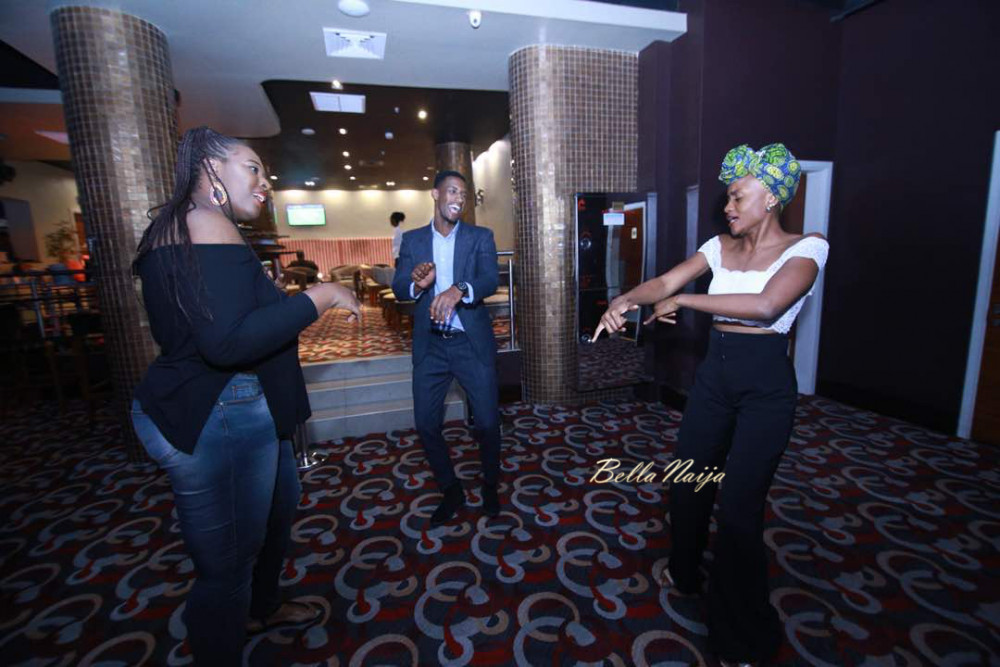 Goodbye Kigali!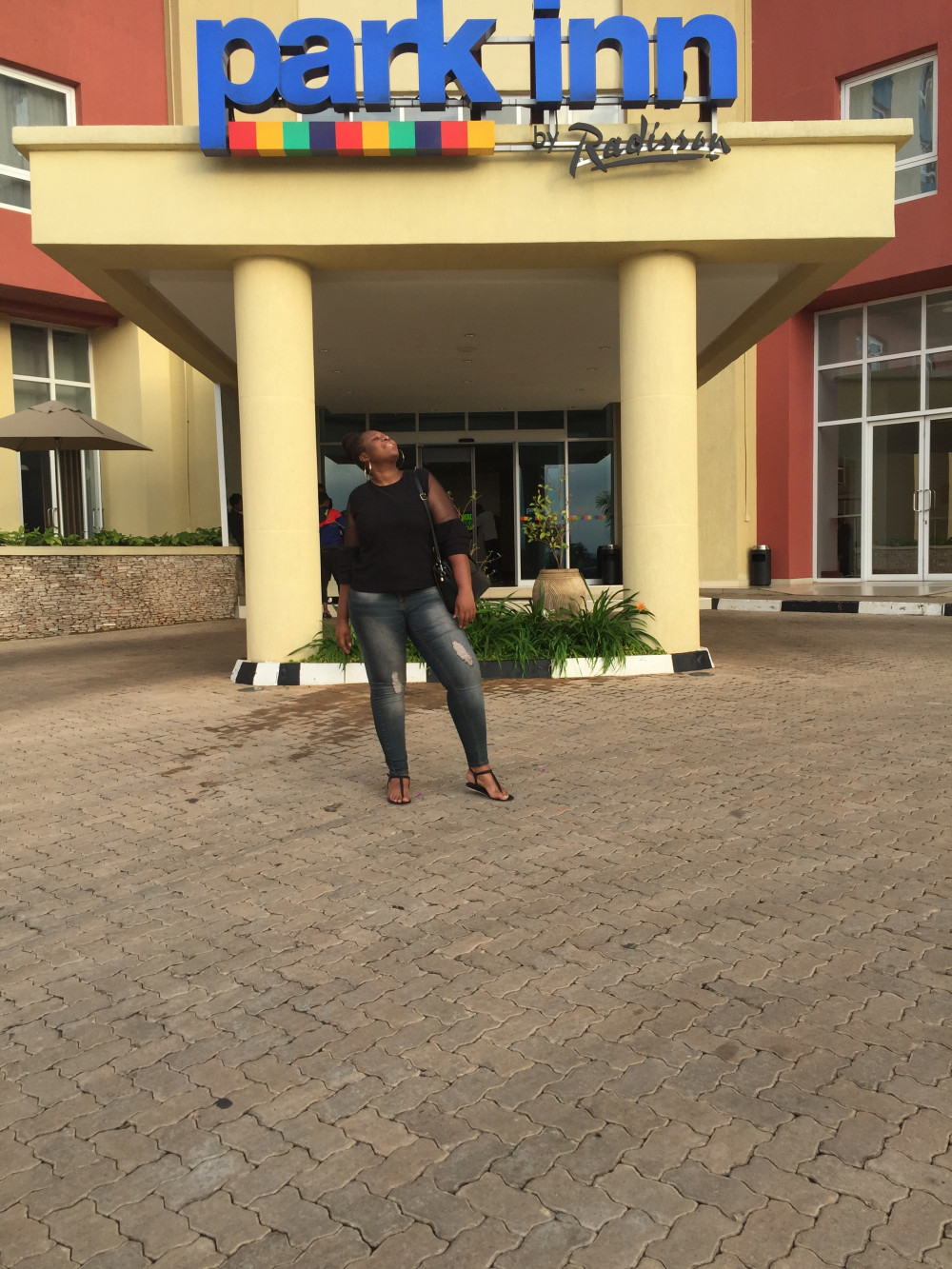 My final day here and I was feeling a bit emotional, I just had the best 4 days in a country I came to with zero expectations and now I was leaving with so much knowledge, more than I could even imagine. I had grown attached to the serenity of Kigali, the people were friendly, the air was easy to breathe, it was just a whole lot calmer than Lagos.
Although I wasn't ready to leave, I'll admit I missed Lagos, I missed the traffic, the aggressive bus drivers and the sun.
Rwanda is a country I definitely would be returning to in the nearest future, as there's still so much to do. For those of you who may be wondering what you need to go to Rwanda, all you need to do is pack a bag, get your ticket, your yellow card and get your visa on arrival for a fee of $30.
All in all my trip was filled with great company, food, wine and activities and your girl couldn't have asked for more.
So from a coffee connoisseur, to a mountain climber, a gorilla whisperer to an artist? I truly deserve all the accolades!
**
Photo Credit: Franck Axel Nyabagabo | @franckax, Going Places Africa | @goingplacesafrica