Tap into the Next 5 Big Things on Facebook with Ink Eze's Insights from First Ever International Press Day | #BNatFacebookIPD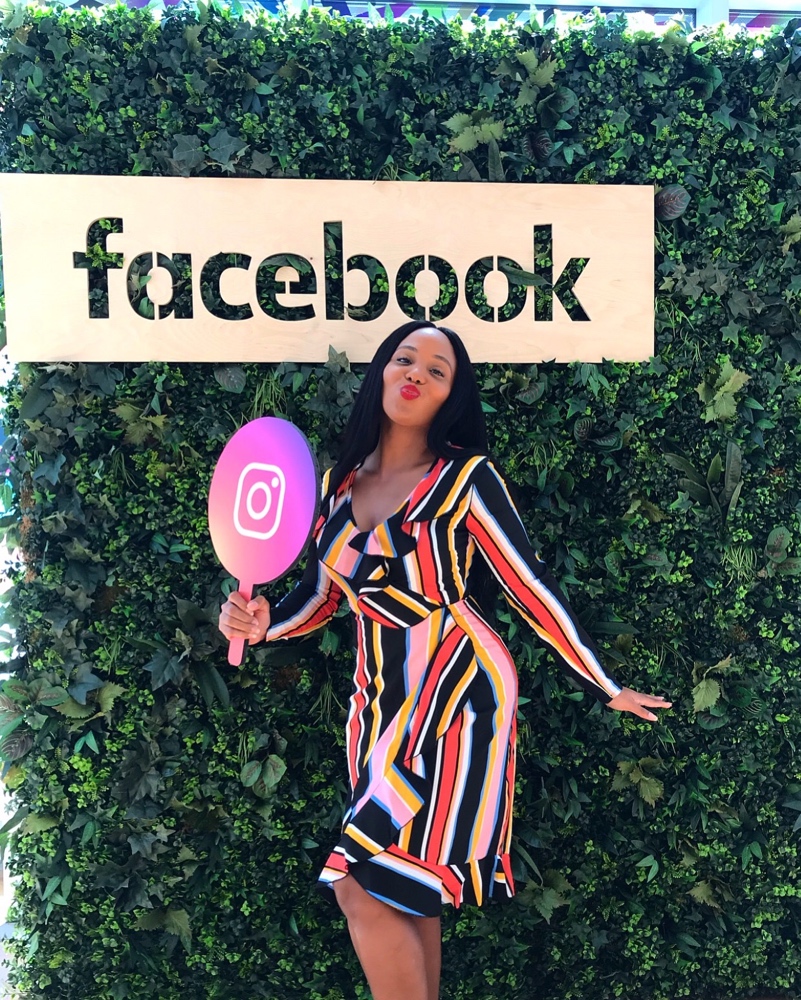 Facebook, Instagram, WhatsApp.
Can you go a day without checking any one of these platforms?
Be honest, I won't judge!
I doubt anyone can.
Facebook is completely embedded in our personal and work lives, it has defined our interactions for over 10 years and counting. What's next for this huge company and how can you tap into the tools to get more connections or more coin (or schmoney in Cardi B's voice)?
For a general recap of all the speakers, sights and sounds, check out the #BNatFacebookIPD hashtag on Instagram and the BellaNaija Facebook page albums.
FUN FACT! Did you know? Although Instagram is very popular, more Nigerians are on Facebook than Instagram. And since we were at Facebook Headquarters most of the time, the focus was more on the parent company.
Another Fun Fact – BellaNaija was the only Nigerian and only English-speaking African media company invited. Ayyy!
Now let's dive in …
Here are 5 Big Things On the Platforms that Could Change Your Life!
1 – Groups!
This was by far the biggest focus of Day 1. Facebook believes the more meaningful connections people make on the app, the more the app will be meaningful to them.
Facebook's COO Sheryl Sandberg and the founders of Subtle Asian Traits, Maternativa, and Gone Girl International spoke about how they help people relate to and support each other on the app and in real life.
Take the offline online and the online offline. There's no distinction anymore. Just like BellaNaija Weddings does with BBN Wonderland, your followers can form a real support system when they meet. Or with community members coming together to uplift and enrich the lives of the less privileged like #AsoEbiBellaCares – giving food and over 2,000 clothes to 100 widows and their children. Gone Girl International – the world's largest female expat community – started when a woman left her abusive marriage in Europe, and now has had over 15,000 events in over 150 cities including Lagos, which she mentioned by name on stage.
It seems Facebook is invested in pushing this, especially with a new "Groups" tab within the mobile app. People don't want brands just talking at them. So aside from the official "Page", if you own a business, consider starting a smaller group for specific concerns.
2- Facebook Watch
Any Red Table Talk fans reading this?! Then you know that Facebook Watch means business. Videos can be monetized just like on other platforms (although this feature isn't everywhere yet), meaning you can make money off the actual content being on Facebook, not just on the opportunities that come with the exposure.
Jay Shetty is "making wisdom go viral" and is a success story of Facebook Watch and Live. Even though he only started in 2016, he has almost 30 million Facebook followers and alone and his videos literally have billions of views. Remember when Facebook Live started? He went live every day, yes EVERY DAY for months and that time investment led to his explosive success. The former monk now travels the world sharing his wisdom.
So if you're a content creator, consider making meaningful connections by going live often so you can interact with your fans.
Jay shares this tip – he never runs out of what to post because he continually asks his followers what they want to talk about. So as long as you're helping your followers, you will remain relevant.
3 – Stories
Stories – on Instagram, Facebook or WhatsApp – are the wave. It's been Facebook's fastest adopted product in years. The flexibility of posting "without posting"(to the seemingly permanent main feed) means more people are on the app sharing life's moments on-the-go, which keeps more people plugged in.
So if you're a business, even though it might be tempting to have your perfectly curated feed, consider sharing behind-the-scenes moments so your followers get to see you more and feel more connected to the process behind your work. This is the perfect lead to the next point …
4 – Facebook and Instagram Ads (no WhatsApp yet) + Marketplace – not in Africa yet 🙁
We all know about Facebook and Instagram ads. They are on your feed and stories. Now, compared to a few years ago, you can choose packages that encompass the two apps and the two main features (posts and stories). There was no insight into any plans for WhatsApp ads, but people already make the best of it using the Stories and broadcast features to update customers.
Another great feature for businesses or just business-minded individuals, which I think will be a huge hit in Nigeria is Marketplace. You can literally sell your car via Facebook. Or just old clothes, accessories or furniture gathering dust in your home. As Nigerian women have the highest rate of entrepreneurship in the world, I have no doubt this will be adopted quickly once it's established. You will have access to the seller's Facebook profile, to see their friends, etc. which helps build trust.
5 – Facebook. Dating? Yes! In Africa though … not yet!
People have been using Facebook and Instagram to link up for yearssss. Yup, we all know "It Goes Down in the DM"! True story – I have a friend with three kids who met her hubby on Facebook.
But now the app is "making it official" with its Facebook Dating feature.
Facebook Dating rollout has been relatively and deliberately slow (it's not even in the United States! (coming 2020) or Europe yet (coming later this year)).
It's only in 19 countries so far, as they want to understand the specific culture of each place before it's released there.
I asked if it's because romance scams are an issue in this part of the world and they said each country FB is in is very important to them and the plan is to roll out everywhere eventually.
***
All in all, Facebook is an evolving and fascinating company – I'm sure you've seen the cryptocurrency Libra launch announcement by now. Being at the campuses was inspiring, not only because of the grandeur and thousands of faces, the free food (multiple restaurants) and snacks but because it shows what can be done with sheer ambition.
For a 15-year-old, Facebook is one of, if not the most accomplished 'teenager' I know!
Under the spectacle lies a lesson. At the back of this iconic sign is the logo of the previous company Sun Microsystems, that doesn't exist anymore.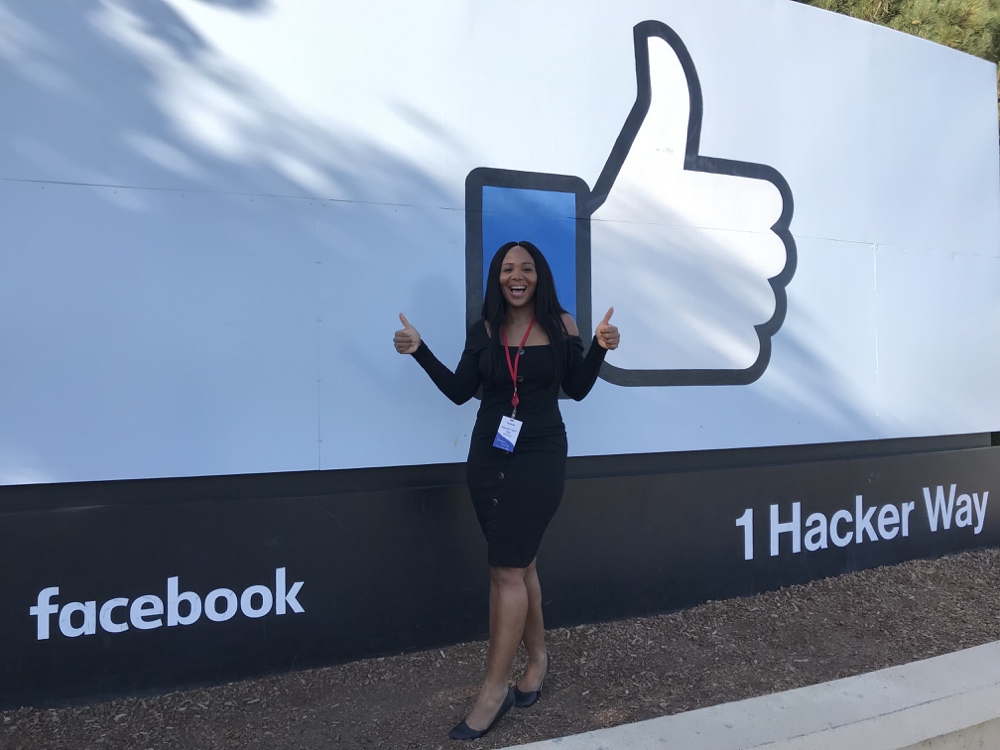 It reminds you that companies don't last forever, and to keep thinking – what would I do if I wasn't afraid?, one of the companies' mantras, in all aspects of your life.