Uche Pedro speaks at BBC's "Countering Fake News" Event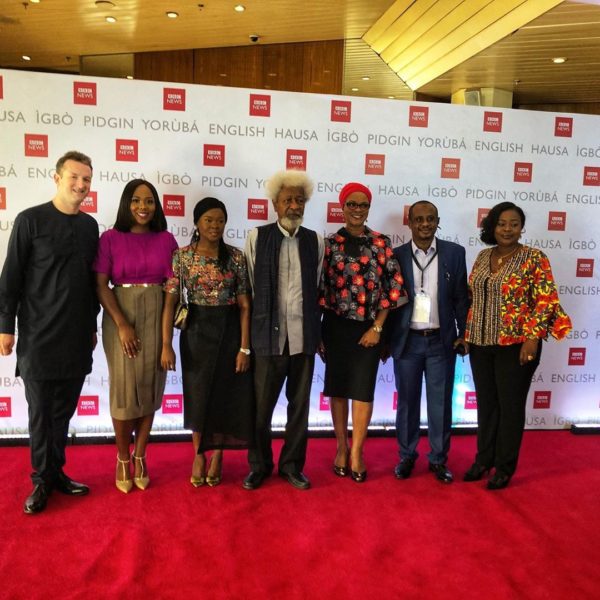 Fake news is all around us, everywhere, and it's getting harder and harder to differentiate between what's true and what's false.
With the 2019 elections almost here, the WhatsApp BCs keep flowing and on Facebook there's always one new happening after the other. It's difficult to sift through them on and determine which one is fake.
Members of the two biggest political parties in the country have for days been debating over a particular voice note, with one party saying it was doctored and the other insisting it wasn't.
Which is why it's so important what the BBC World Service is doing: a fake news event, "Countering Fake News," with seasoned panelists to teach us how to read through the news and know for ourselves if it was concocted or if real.
The event, happening at the Transcorp Hilton in Abuja, is being moderated by TV host and Editor-In-Chief, Today's Woman, Adesuwa Onyenokwe.
The panelists include Nobel laureate Professor Wole Soyinka, BellaNaija founder Uche Pedro, INEC Chairman Professor Mahmood Yakubu, Director of the BBC World Service Group Jamie Angus, and President of Nigerian Guild of Editors Funke Egbemode.
The event is already on and you can follow it on the BellaNaija Instagram page @bellanaijaonline.